Page two of the New Year Eve letter my father wrote home in 1944. This part deals with a cinema class he was taking. I will have to post his theory, which he explained in a previous letter home, soon.
Everything is O.K….(pursues its petty pace from day to day etc.) Last week one of my Cinema Professors turned over his class to me and I delivered the lecture of the evening! Honest….I turned in my thesis on CINEMA DESIGN with my own personal theory of HOW and WHY. He said he didn't agree with my point of view but insisted that I take the lecture hour to explain my ideas…After I "explained" we argued until after ten o'clock and he asked permission to continue the discussion of my theories next week. I very graciously granted the permission. Doris "visited" the class that night. She has her class Wednesday afternoon from four until six… then we eat supper at the Student Union, usual with Lee and Naomi (whom I have mentioned before)… then she goes to the Library until about eight and then comes over and looks at the picture we have in connection with the class…well Wednesday she got out Soroyan's book instead of studying her lesson as I had instructed her to do…and came over to the projection room to wait until the picture. Instead of the usual order the prof. reversed the order and we had the film first…and then the "Lecture" and when he "announced" that I would deliver the lecture she came on into class. I had to sit on her (practically) to keep her from fighting the man when he tried to disagree with "our" ideas. (Quite a woman!) (note from my mother written in here: I am not Mary V's sister for nothing!! Eh, Barbara!)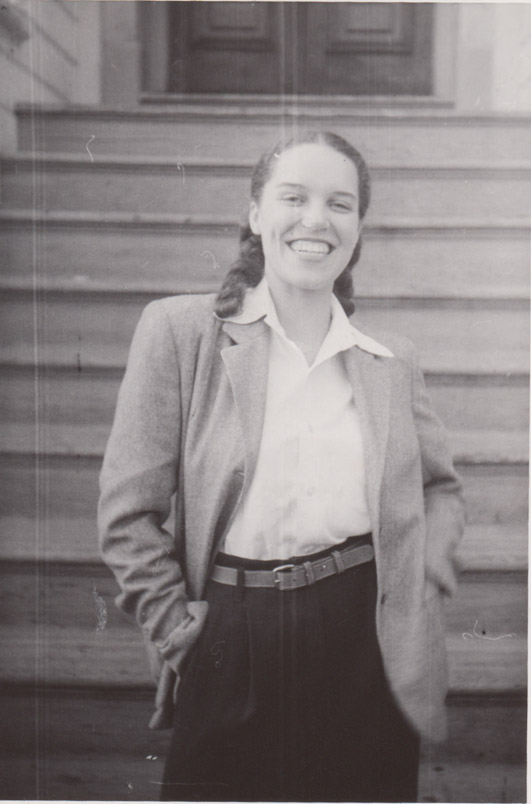 Well, I guess that's all the news for the present… We received the BOX. Thanks!!! There is one thing I want to know…WHO PICKED OUT THOSE "HOLLYWOOD FASHIONS" FOR ME? THAT NYLON SHIRT…THOSE OUTSIZE TIES WITH THE BOLD DESIGNS!!!! I would presume that Pee-Wee and Gladys picked them out…I can sort of smell their fine Italian hands…THEY ARE JUST WHAT THE "FILM FOLKS" WEAR OUT HERE… fit right in and that…I'm gona put on my shirt and tie and visit the Studios one of these days soon…won't have no trouble gettin' in…they'll think I'm one of the stars. I ain't kiddin' the folks out here go for that flowing Art in dress…and Hollywood leads all the rest. Everytime one of the men from Hollywood used to visit school to lecture I'd think he was a light Negro who had slipped in…until Moore introduced him as this Director or that Camera-man…etc.
Well so-long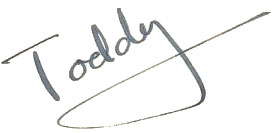 P.S. Is anybody sick? I dreamed some sort of nightmare this afternoon about somebody being sick…seemed like Louis had something wrong with his hand or something…probably just something I ate. How is Uncle George? Tell him we'll probably see him before next New Years (we hope!)
P.P.S. Junior Doc. – How about a carton of Cigarettes from your black market – Can't get none hardly here! (Will send cost by return mail!)
*******
My father's brother Louis at some point in his medical career had to have a skin graft to his finger because of radiation burns he received while giving x-rays. I don't know when it happened but it would be interesting if it happened around the time of my father's dream. I will have to see if anyone else remembers. Note: My Aunt Gladys assured us that Louis had injured his hand years before this.
Uncle George was my grandmother Pearl's oldest brother. He became sick and moved from Indianapolis to live with my grandparents around this time. Uncle George died in May of 1945 in Detroit. My father was appointed to St. John's Congregational Church in August of 1945. I'm not sure when my parents left Los Angeles but I don't think it was by May so I doubt my father got to see his Uncle George before he died.
I have a little problem in "Design" December 20, 1944
X is for X-Ray – Story of Louis Cleage's Puffy Finger
George Reed's Funeral – May 31, 1945
The Missing Months March to November 1945
Idlewild 1945 – En route to Springfield