It has been a while since I participated in Sepia Saturday. I seem to have already used photos that would go with the present prompts, in previous posts. However, when I saw that Sepia Saturday had been active for 500 weeks, I thought I would post some of the photos I shared in the past that matched the posts shown in the prompt collage at the bottom of this page. I got the idea after reading Peter's blog.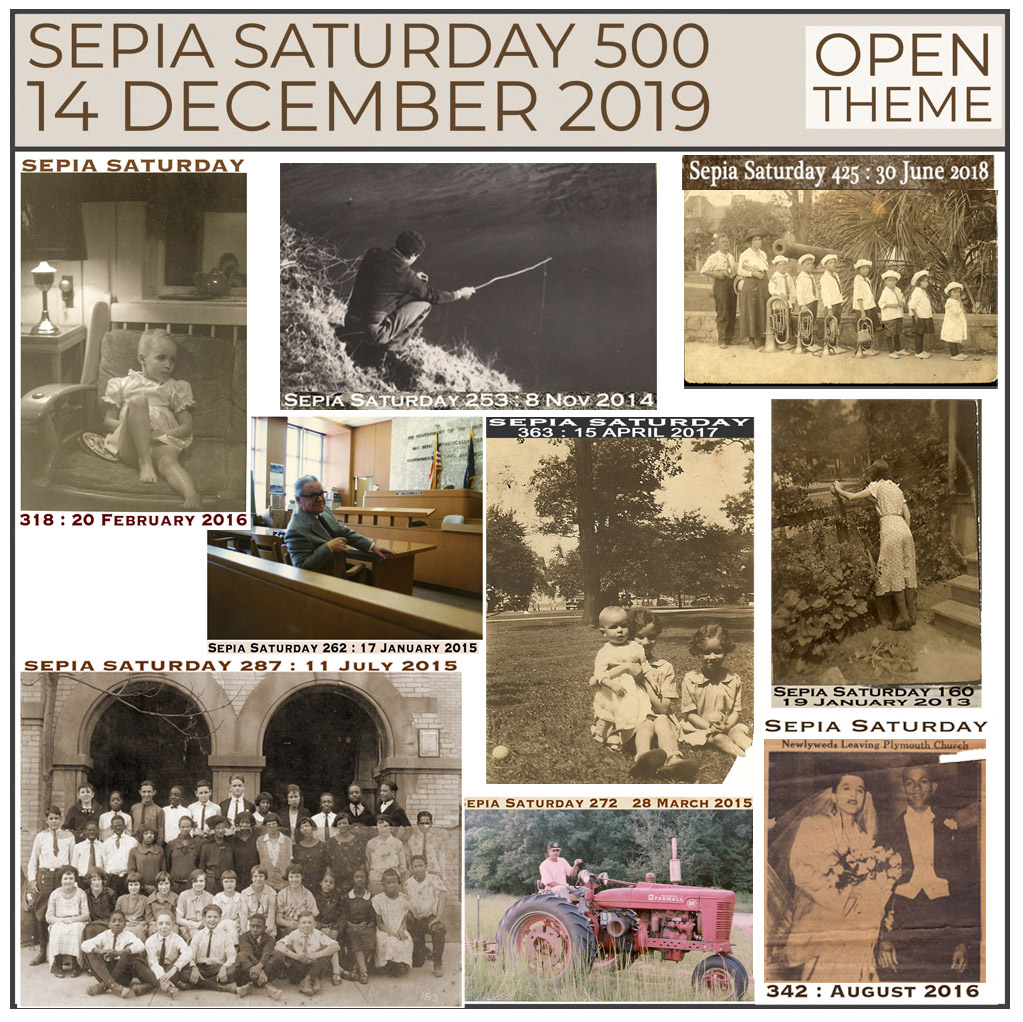 Subject and Photographer – My Father Takes My Photograph and appears in the mirror.
Groups of Students My father and his eighth grade graduating class.
Love and Marriage Gladys Helen Cleage and Eddie Warren Evans Wed.
The Missing Posts Warren Evans on a Tractor and Henry Cleage in court.
Looking Over The Fence – My grandmother Pearl Reed Cleage looking over the fence.
Hugh Fishing at the Meadows – My uncle Hugh Cleage catching big fish with a basic pole.
The Midget Band – My grandmother Fannie Turner Graham's first cousin & her family band.
Siblings -My mother Doris and her sister Mary V and brother Howard at Belle Isle.