I have used some of this information before but the photographs are all first timers.
These photographs were taken at "The Meadows" near Capac, St Clair County, Michigan around 1939.
My Aunt Gladys remembers that her father Dr. Albert B. Cleage Sr  and a bunch of fellow doctors bought it. It was to be a place where everyone could get away and the kids could meet and play… big house on the property with a porch that wrapped around 2/3 of the house…  dances on the porches… near Capac Michigan… they sold it later. She kind of remembers parties on the porch… a getaway other than the Boule or Idlewild … her brothers and their friends spending a couple weeks at the meadows during the summer and brother Louis packing the provisions.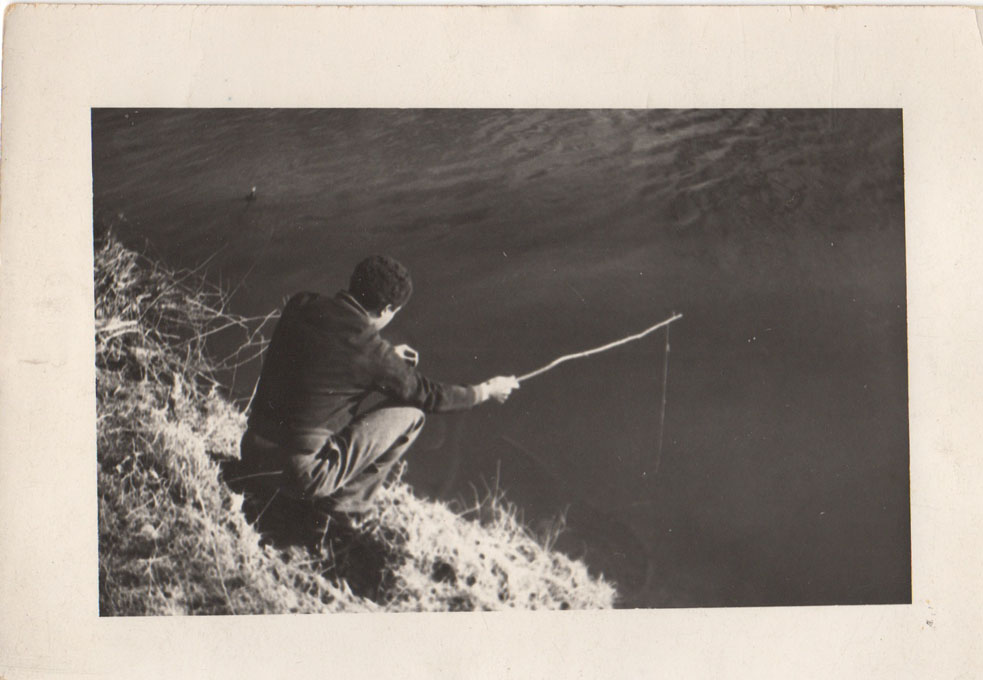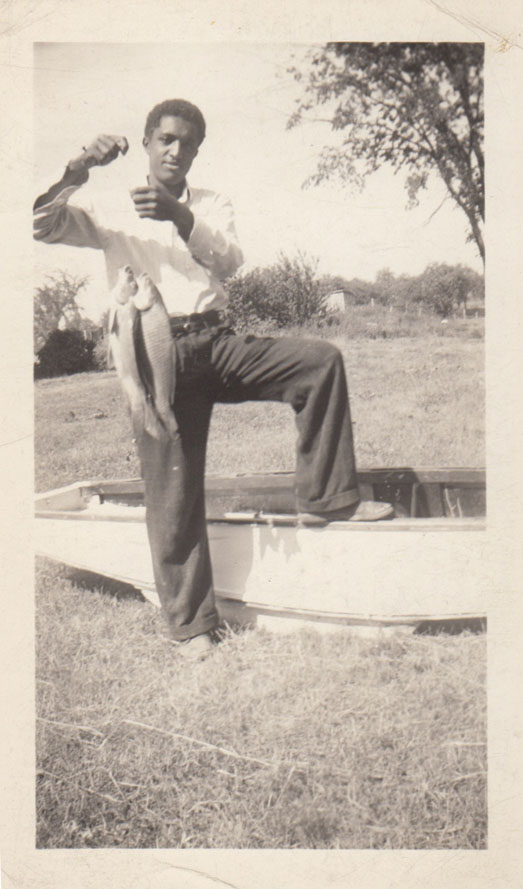 Some entries about the Meadows from Hugh's brother Henry's diary, several years earlier in 1936.
August 29         Meadows
Arrived at meadows at about 7:30 (getting dark) Had seen Velma before I left – I have her ring now – after had gotten our trunk in – we went down to creek – other's brought some wood up and started a fire – I stayed down watching the creek and the farm – as it was dark they worried and came and got me.

August 30        Meadows
Sunday Richard's club gave a picnic – we played ball off and on all day.  Daddy came out and brought Bobby – wrote two letters – Velma and Carolyn.  Bobby deliver them.
Last night when the others were in bed Morrow, George, Paul, Hugh and I sat around camp fire and sang – Nice but a little chilly  (Benard's parents came out)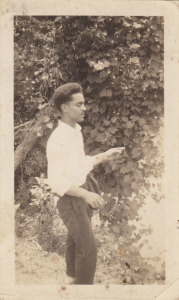 August 31       Meadows
After breakfast some of us went swimming – after that we all worked on a raft till dinner – chopped heavy logs from a fallen tree – tied together with grape vines and barrel wire – after dinner went & christened it "Frogy Bottom" & launched it – it immediately sank – logs were too heavy – were we mortified – the same group sat around the campfire again sang after dark.
September 1     Meadows
"Gee! but I'm blue, and so lonely, I don't know what to do, but dream of you!" (a song I like to sing out here)
Boys are playing horse shoes just after dinner – we fished and swam today – George caught a pretty large bass and I, trying to throw him across river to Morocco – threw him in.
I like to get on the hill and look down towards the creek in the evening and watch –  The other nite I was there, Morocco, George, Hugh and Benard were chopping wood.  Louis and Paul were sitting further down the hill with their arms full of wood – It was almost nite – The faint light from the west gave the scene a surreal quality – The grass uneven, the rolling land, the giant trees, the creek, all outlined in this light and the boys too reminded me of an illustration in the book "Tom Browns School Days."