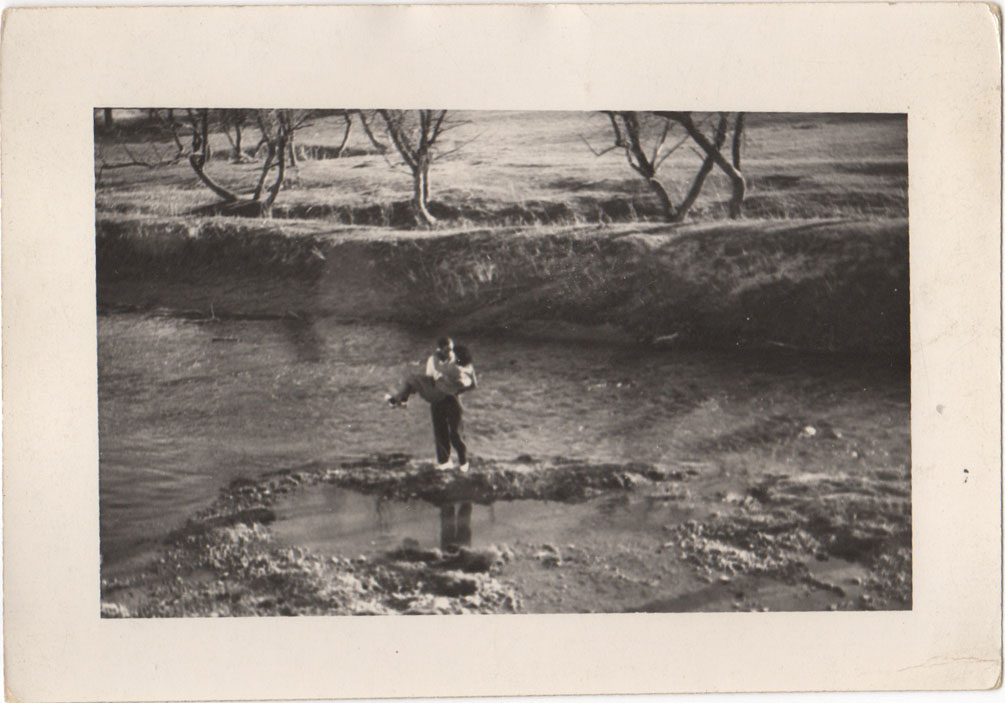 Last week while looking for a photograph of a fisherman for Sepia Saturday, I came across this photograph of a man carrying a woman on a sandbar in the river or creek that ran through the Meadows.   I talked about the Meadows in last weeks Sepia Saturday post Hugh Fishing At the Meadows.
I don't know who the couple is but I have put out a call and will post the information if/when I get it.  Here is a photo of the same couple walking through the Meadows.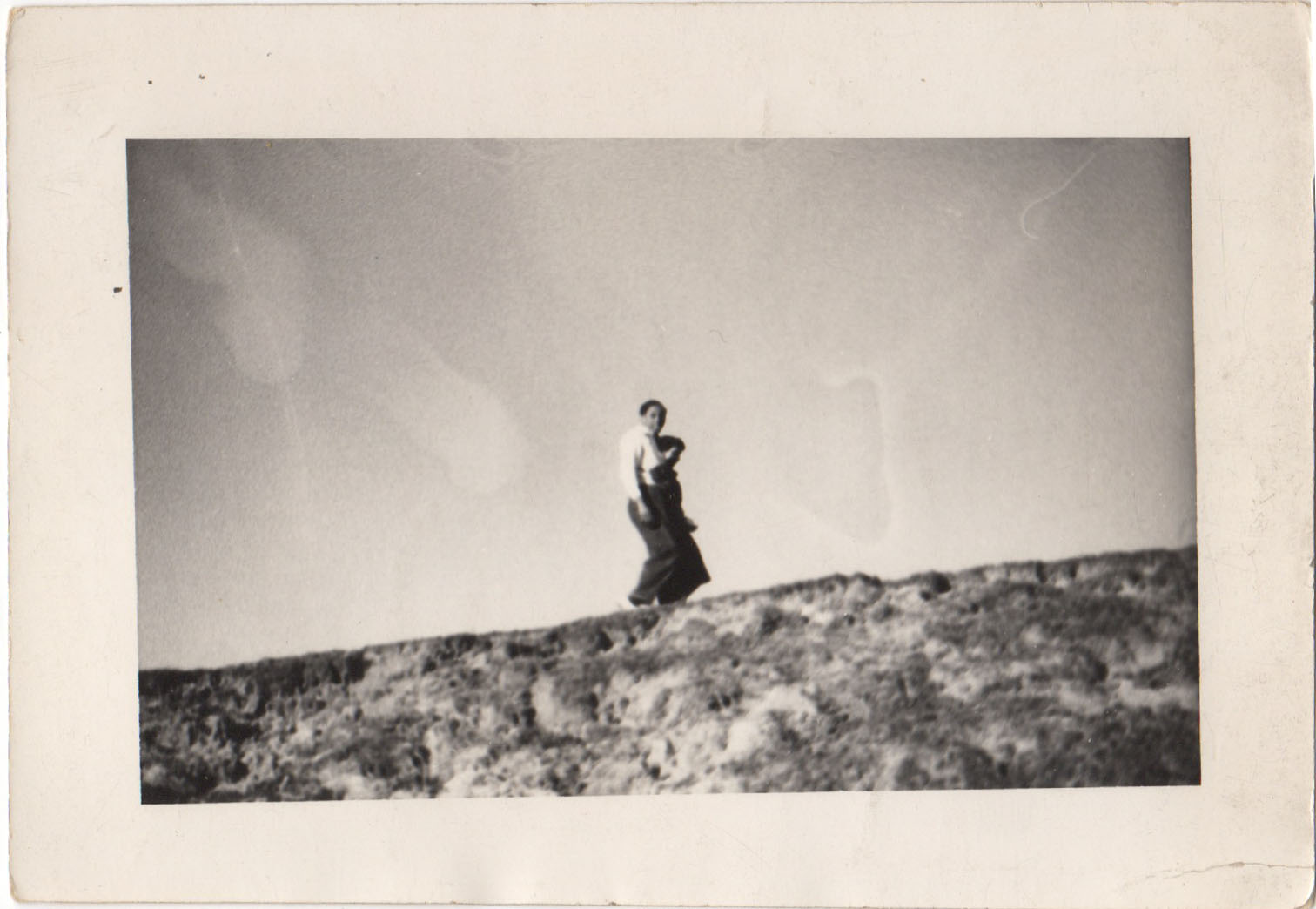 And here is a photograph of them walking on a ridge, the sky behind, the future before, and now so very far in the past.