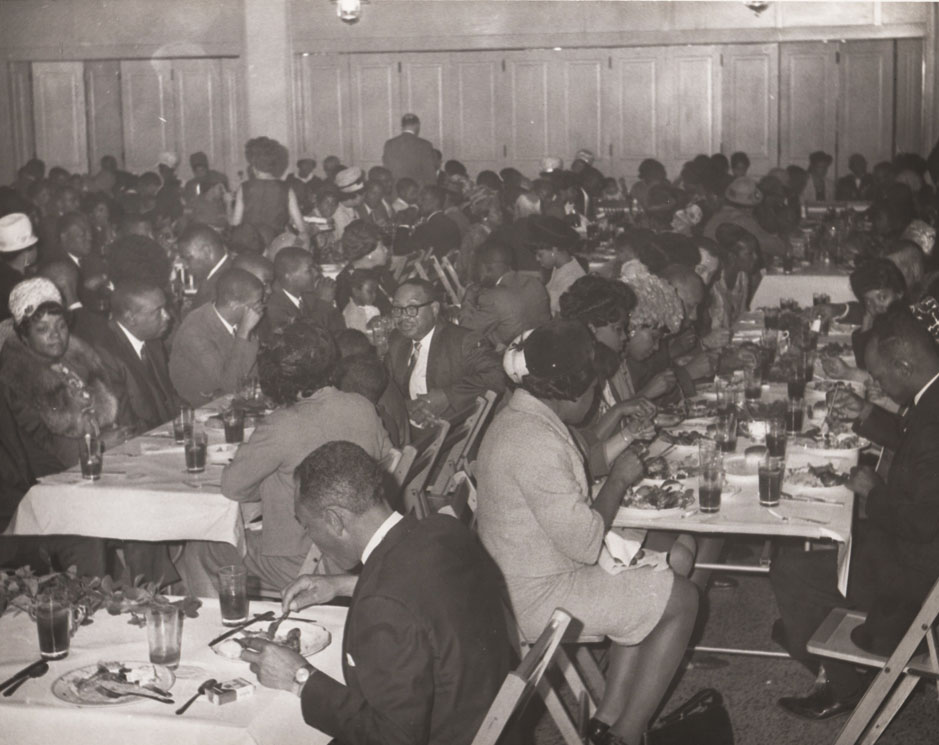 October is Home Coming Month for the church I grew up in.  At the time of this banquet on October 9, 1966, the church was known as Central United Church of Christ. Later it became the Shrine of the Black Madonna. Looking over the room, I can't find myself. I was a junior at Wayne State University and lived at home so I don't know why I wasn't there.  Maybe I just made myself scarce during picture making.  Or maybe I had a lot of homework due the following Monday and pleaded out. I don't remember ever helping serve or dish up the food.  Now that I think of it though, I don't see my cousin Jan either. Where were we?  My sister Pearl was a freshman at Howard in DC so that explains her absence.  But enough rambling.
The Banquet is taking place in the Fellowship Hall immediately after the morning service. Services started at 11:30AM.  My father preached for about an hour so 1 really would be right after the service. The sermon that week was a part of a Series that extended over several weeks. Women are circulating around bringing plates to the table.  Unfortunately there is no clock showing in these photos, so we don't know what time it was.
By banquet time the next year, after the 1967 Detroit Riot, there would be afro hair styles here and there. This year there are quite a few hats, everybody still in their Sunday best, eating and waiting.  There are real plates and glasses and silverware being used. I wonder if there was a dishwasher in the kitchen or if after waiting table the women washed all those dishes by hand.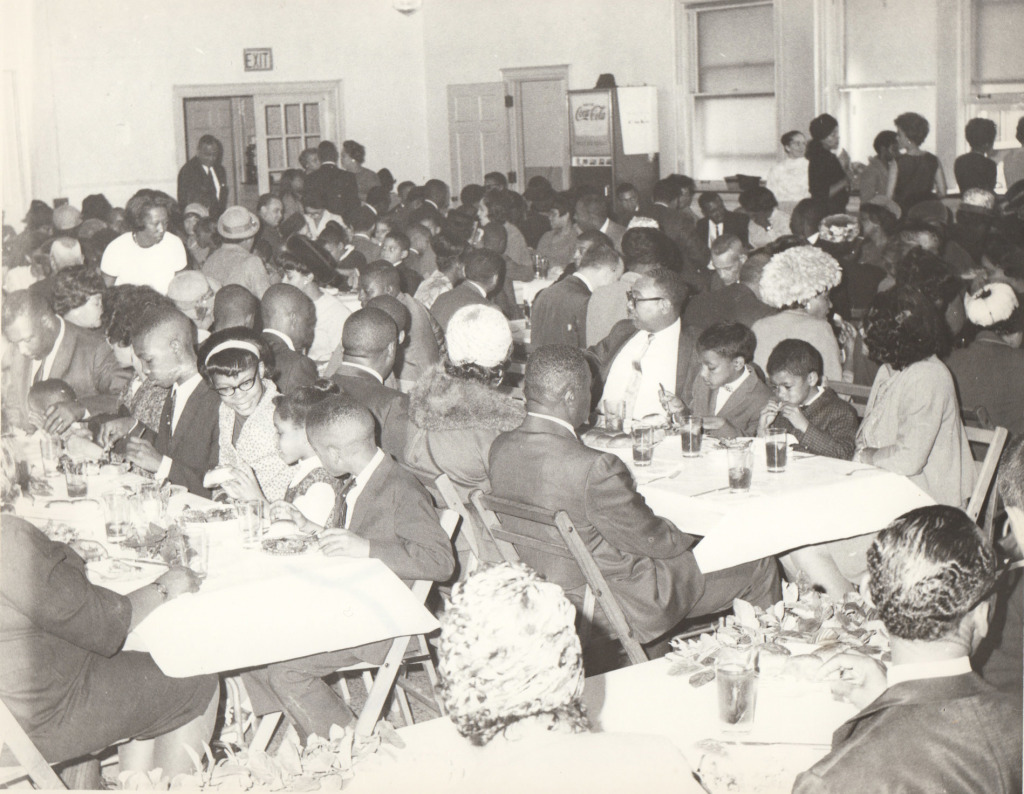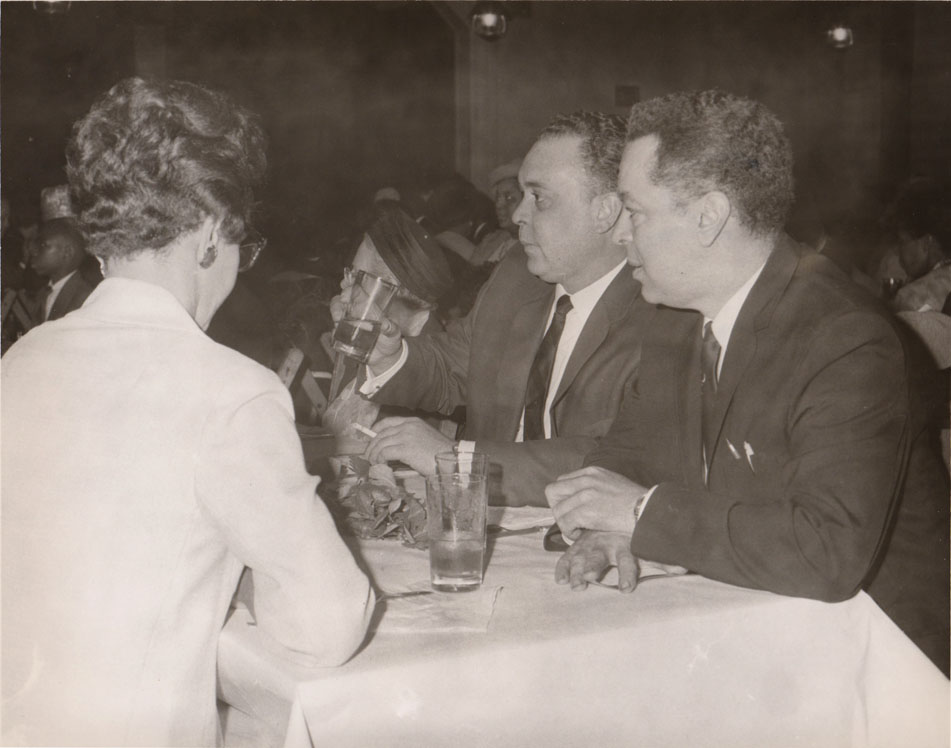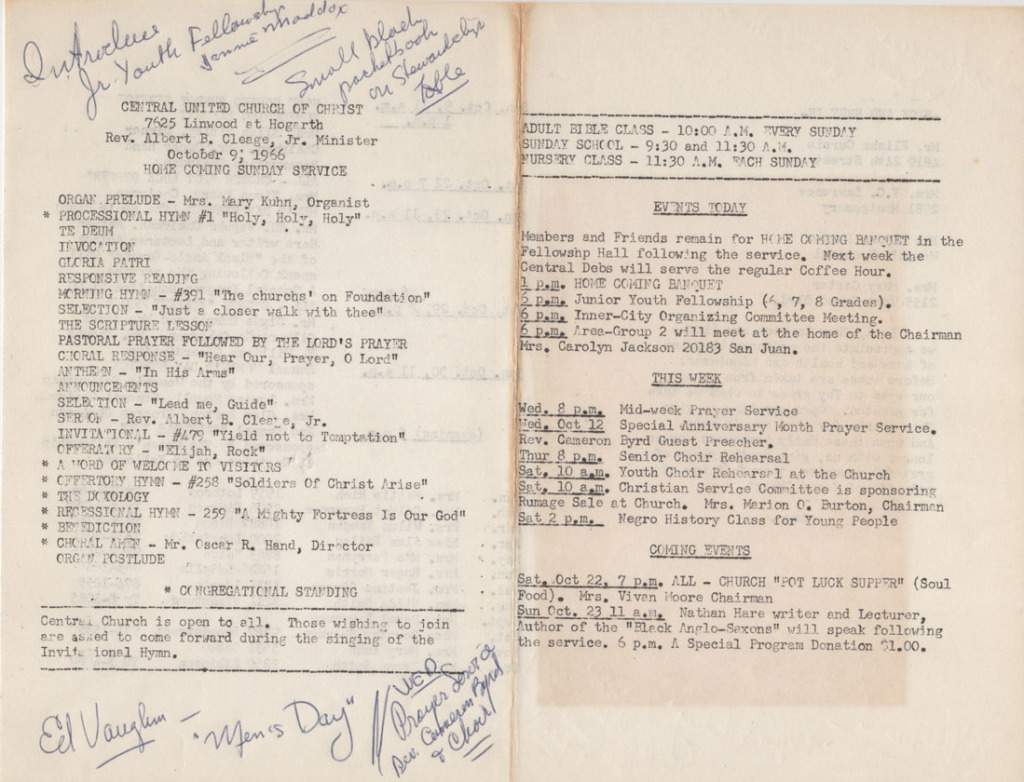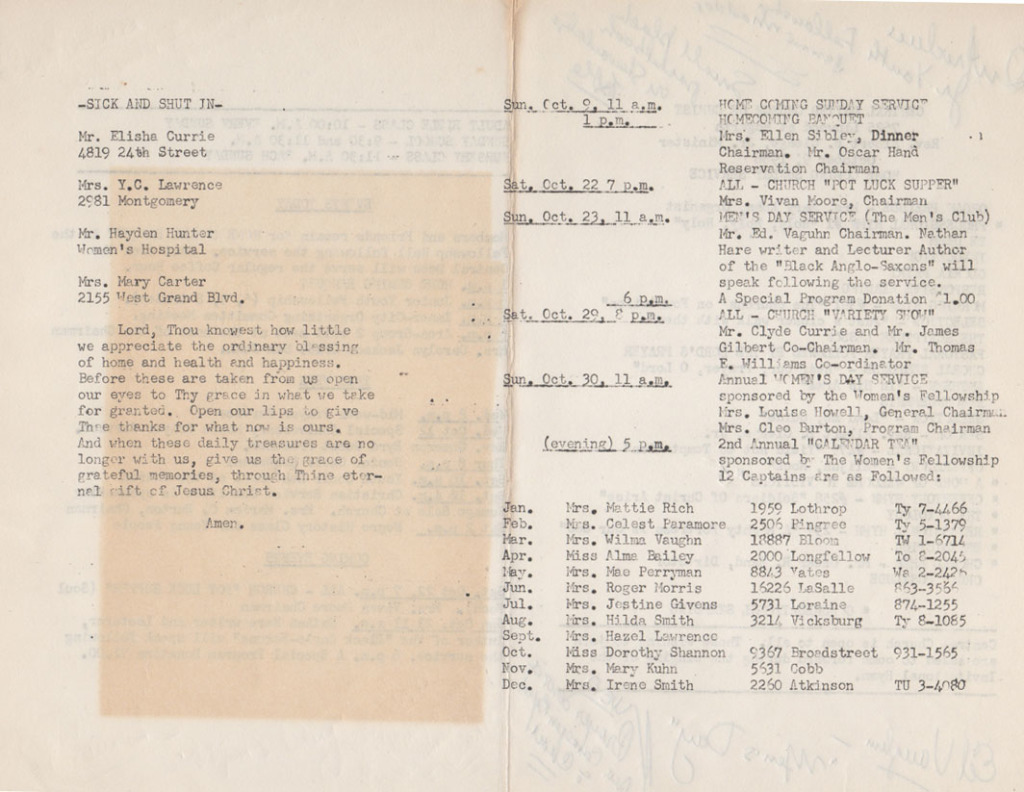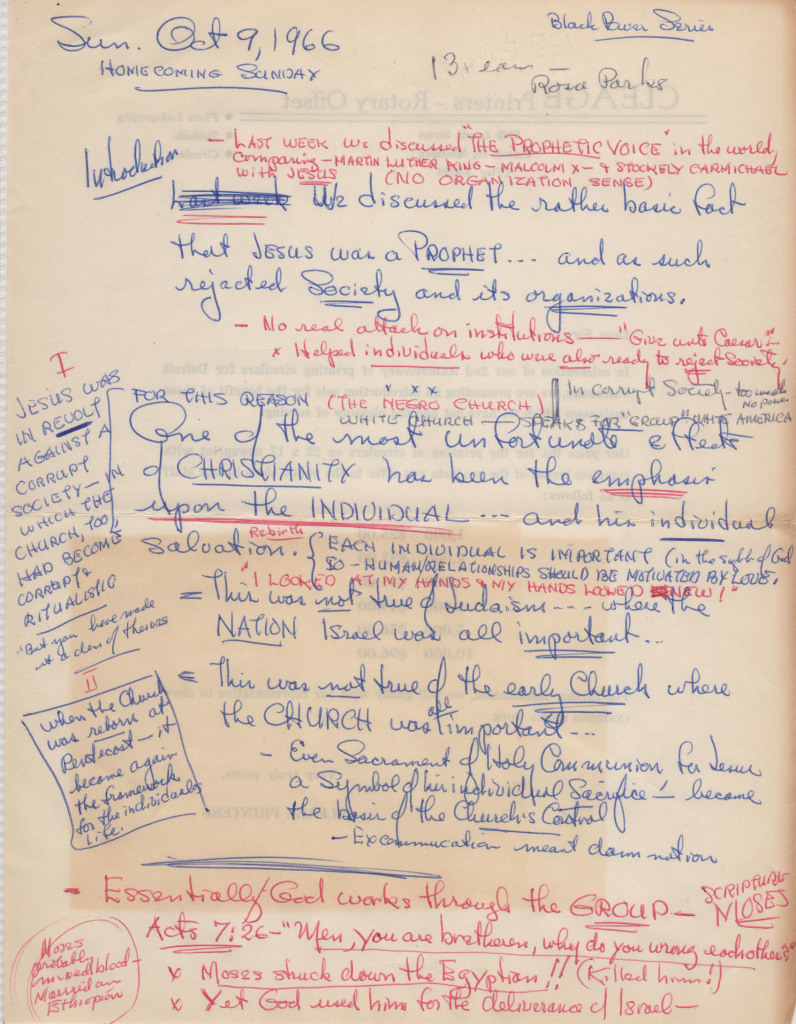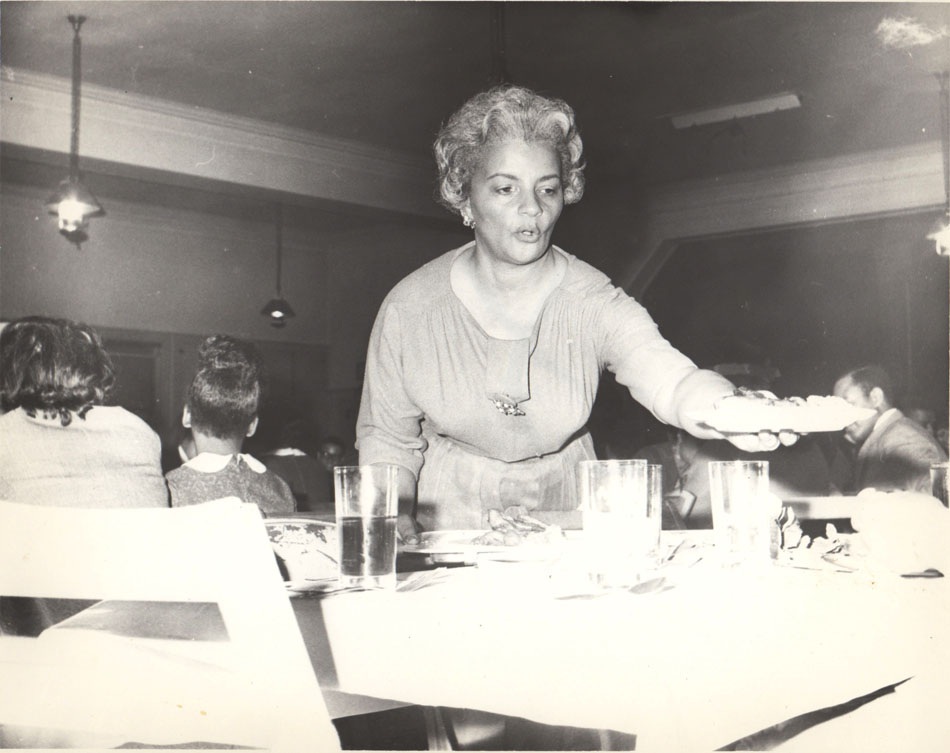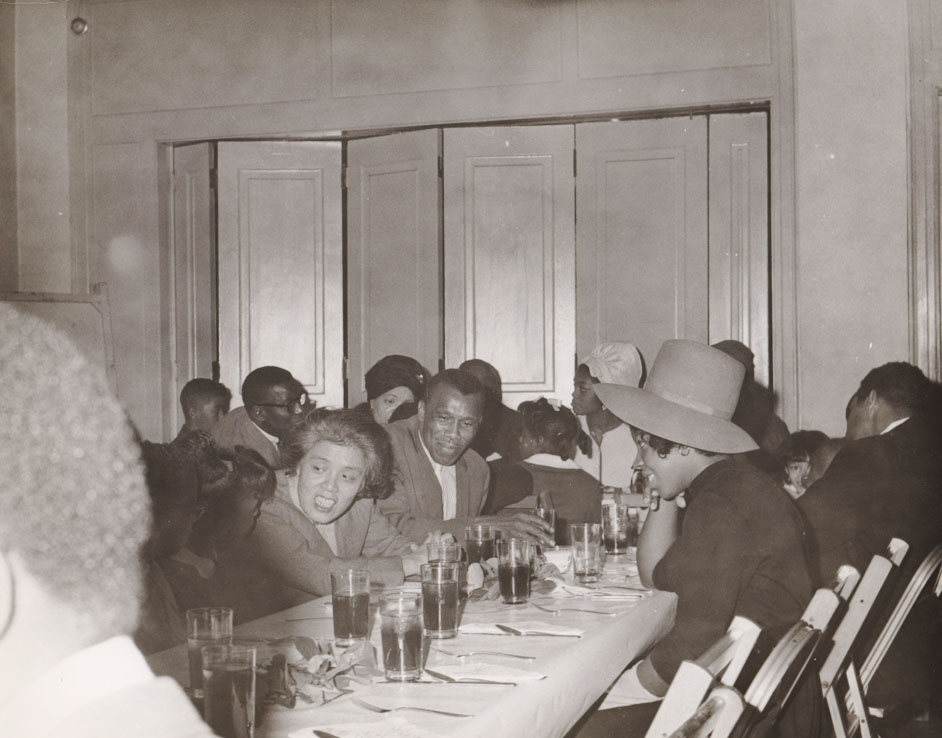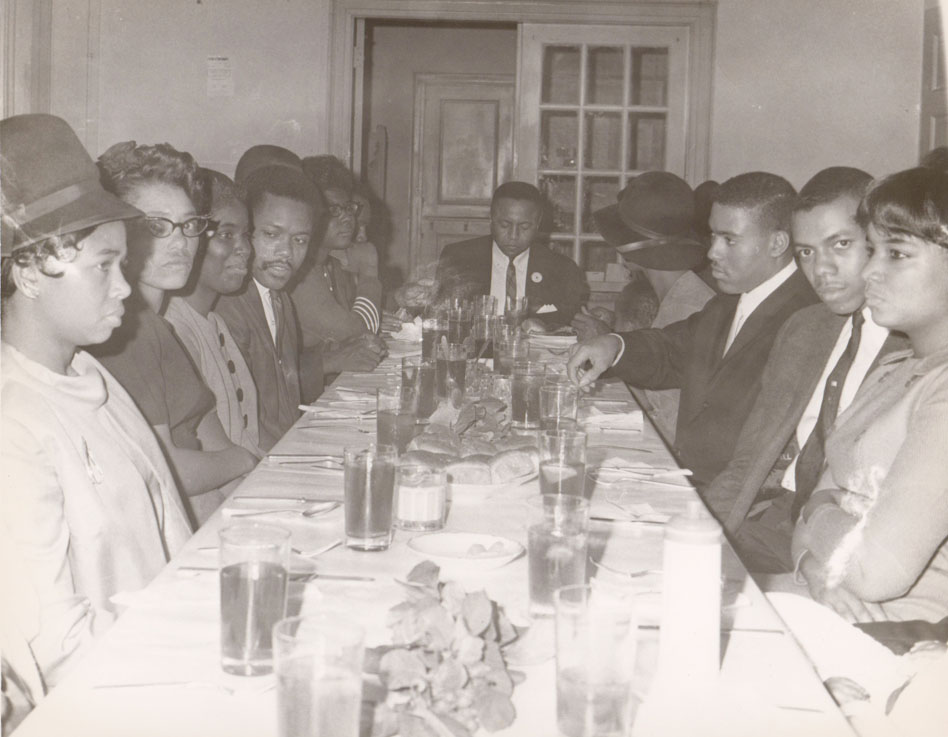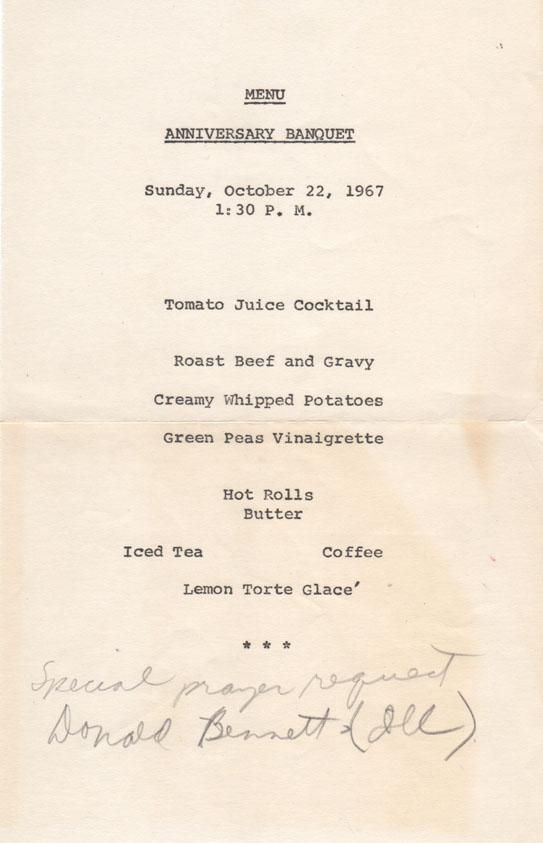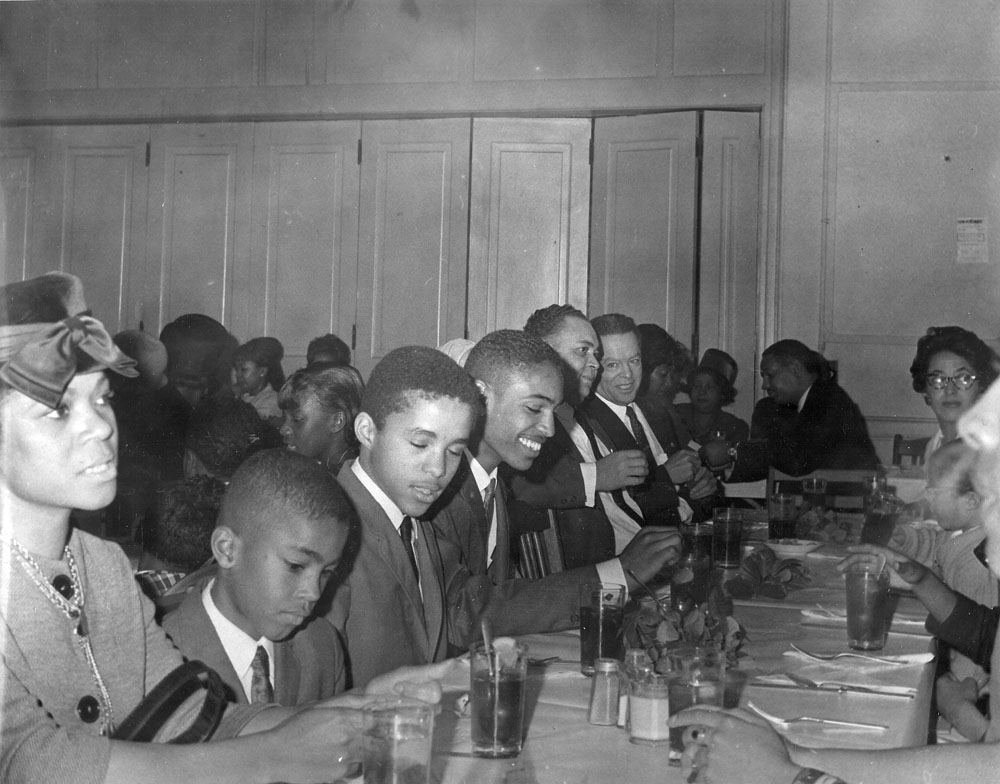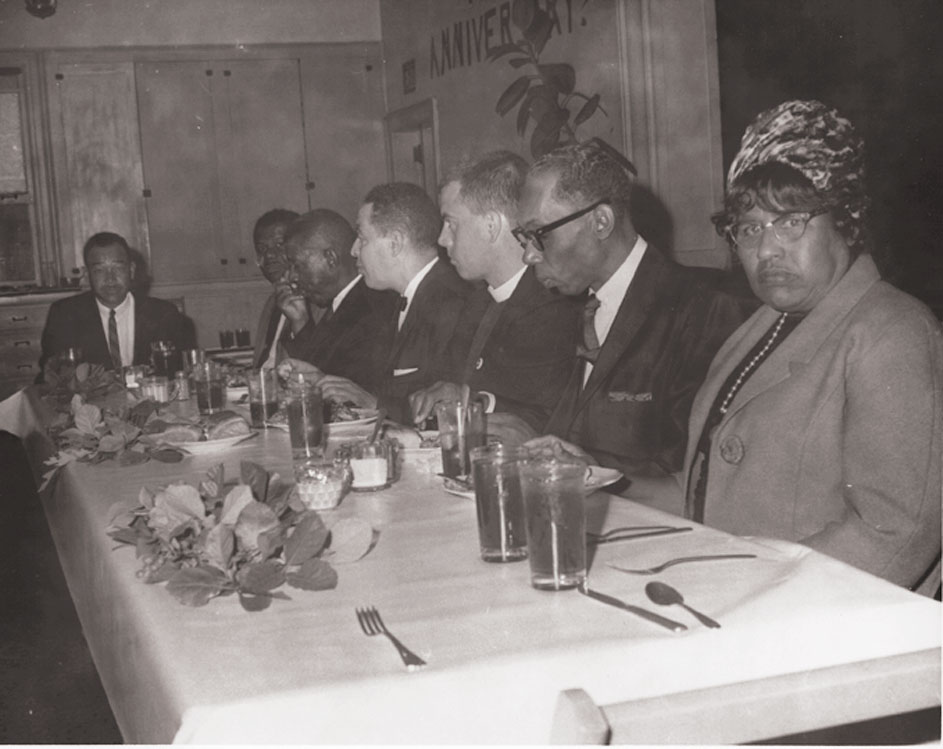 And from that day's service "Just a Closer Walk With Thee" sung by Mahilia Jackson. Of course she didn't sing at our service but this is the same version we used.