Some African American bloggers are sharing their own personal and  family  memories and stories, as they connect to the series "Many Rivers to Cross" that aired on PBS. 

The Bloggers from African American Genealogy Bloggers who are sharing:

Bloggers sharing from African – American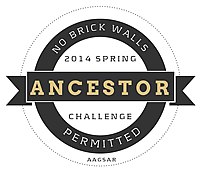 Genealogy & Slave Ancestry Research (AAGASR):
The six time periods below were covered in the series.
To see my blog post, click on the title below each photo.