My father considered putting on plays a good project for the church youth groups. I remember one about a rummage sale that was put on in the basement of the parsonage on Chicago Blvd in the 1950s. Unfortunately, I can't find any photographs. I remember a play he tried to put on with the Youth Fellowship in the 1960s where the actors just couldn't get into the spirit of the play and it was canceled. Again, no photos.
My mother took acting classes at the local YWCA when she was a child and told me she learned how to fall down dramatically without hurting herself and that and her friend used to try and shock people sometimes when they were walking down the street by falling out. No photos.
But, when we lived in Excelsior Springs, MO in 1983 – 1985, my oldest daughters participated in several of the plays put on by the Community Theater. I remember Finian's Rainbow and Peter Pan. There were lots of rehearsals in the evening and that we lived close enough to the practice place that they could walk downtown and back. This was good because we only had one car and it was often with my husband. We all missed the theater when we moved.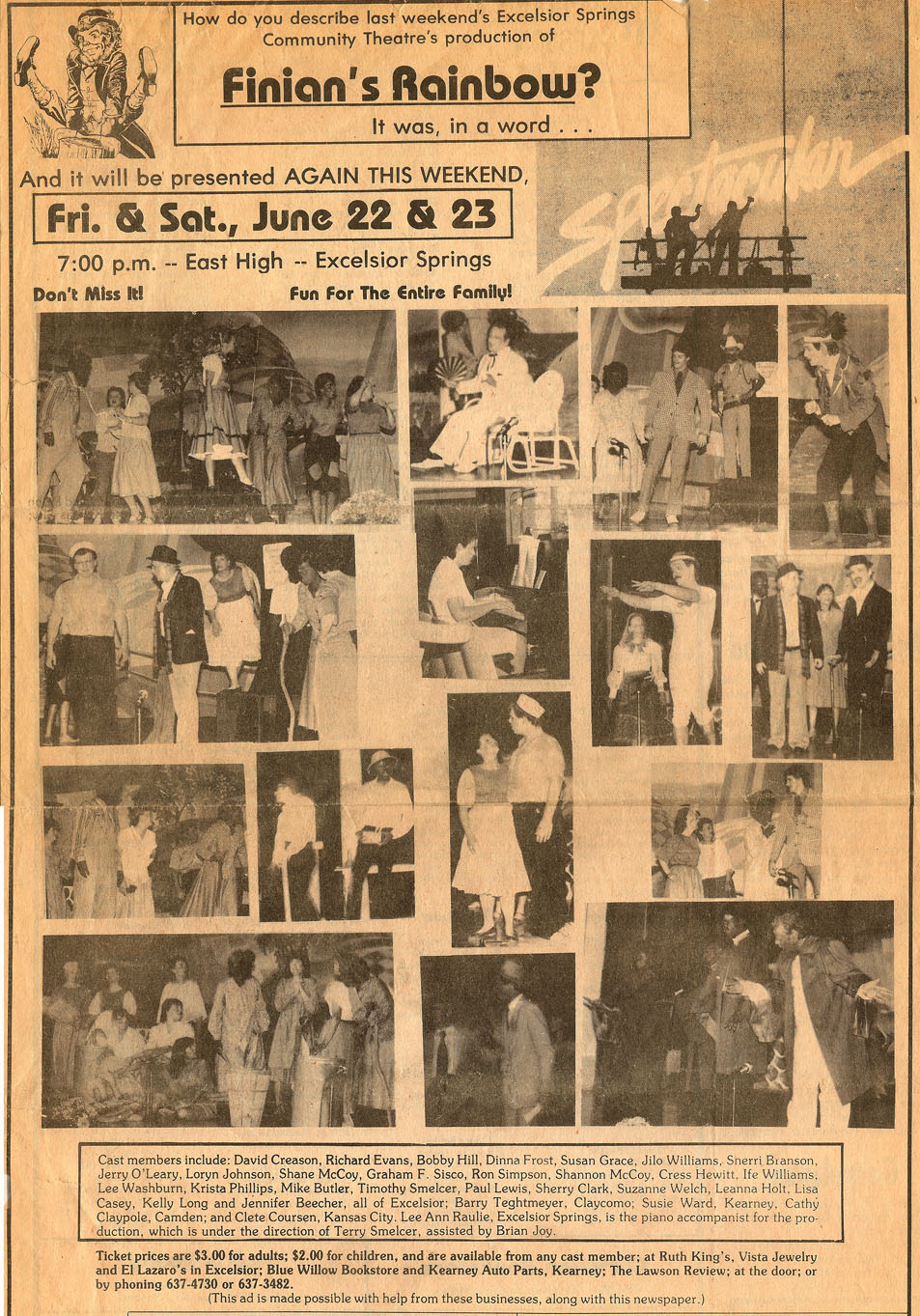 Jilo was in the production Excelsior Springs 1984 production of "Finian's Rainbow".