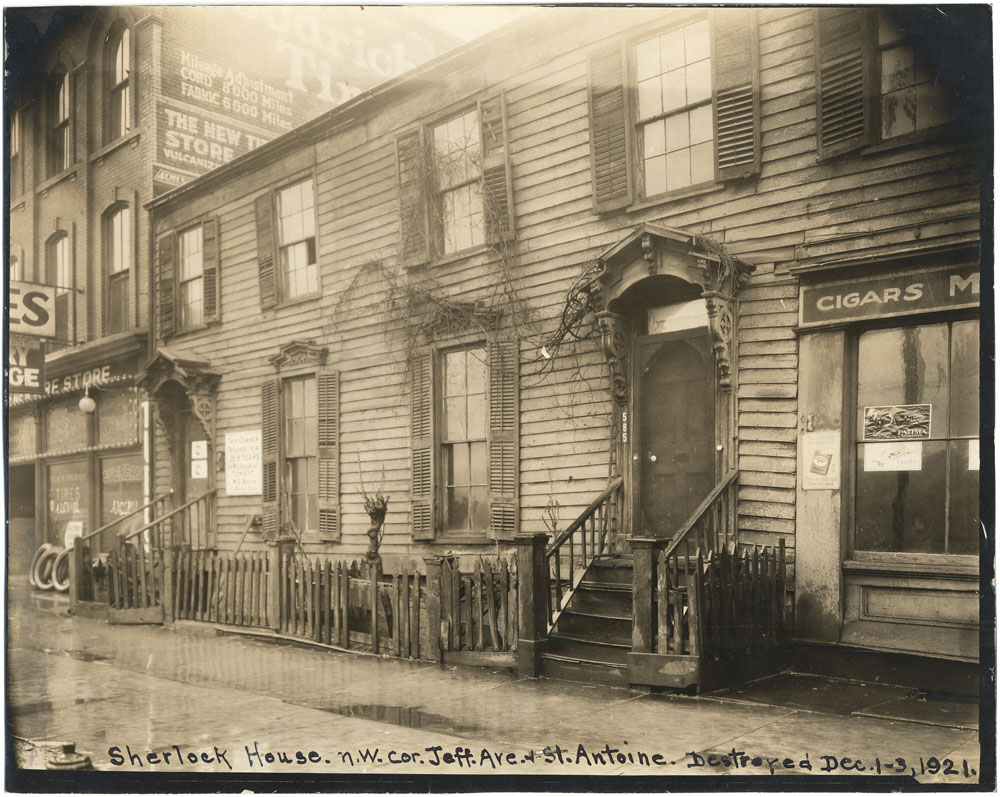 by James Edward McCall
In St. Antoine the snow and sleet
Whiten and glaze the drab old street
And make the snow-clad houses gleam
Like crystal castles in a dream.
There, many swarthy people dwell;
To some, 'tis heaven, to others, hell!
To me the street seems like a movie stage
Where Negros play and stars engage.
They laugh and love and dance and sing
While waiting the return of spring.
Some drown their heart-aches deep
In winter time on St. Antoine.
There, on the gutters frozen brink
A dope-fiend lies, with eyes that blink
And from a neighboring cabaret
come sounds of song and music gay.
At windows, tapping, here and there,
Sit dusky maidens young and fair,
With painted cheeks and brazen eyes.
and silk clad legs crossed to the thigh
Upon the icy pavements wide,
Gay brown-faced children laugh and slide
While tawny men in shiny cars
Drive up and down the street like czars.
Into a church across the way
There goes a bridal party gay.
While down the street like a prairie-fire,
Dash a bandit car and a cruising flyer.
Around the corner whirls a truck,
An old coal-peddler's horse is struck;
The horse falls on the frozen ground,
The dark blood spouting from its wound.
A motley crowd runs to the scene;
A woman old, from shoulders lean,
Unwraps a quilt her hands have pieced
And spreads it o'er the shivering beast.
Among the swarthy folk who pass
Along the slippery street of glass,
Are some in furs and some in rags;
Lovely women, wretched hags,
White-haired migrants from the South;
Some wrapped in blankets, pipes in mouth;
Some smile while others seem to shiver,
As though they long for Swanee River;
But though they dream with tear wet eyes
Of cotton-fields and sunny skies.
They much prefer the heaven and hell
On St Antoine, where free men dwell.
******
James Edward McCall was my Grandmother Fannie Turner Graham's first cousin. He was a poet and a publisher. He lost his sight due to illness while a medical student at Howard University. He and his family migrated from Montgomery Alabama to Detroit Michigan about 1923.
You can read more about James Edward McCall, Poet and Publisher 1880 – 1963 here.
Links to my previous posts in this series and to other African American Bloggers blogging about this series are at Many Rivers to Cross