My first inclination on thinking of a post for this final episode of "Many Rivers To Cross" was to make a list and talk about all the things Gates didn't mention. It was getting so long that I decided I wasn't going to do that. This did spark a lively discussion between my daughters, my husband and myself on Thanksgiving Day.
There was something in my archives that related to this last episode directly – some clippings about "Detroit's First Survival Day", a food give-a-way by the Black Panther Party. I was never in the Panthers, I knew some of them and worked with some of them when I was part of the Black conscience Library. I showed a few films put out by the California branch. One line I remember about organizing, "… house by house, block by block, city by city across this racist nation…". The Detroit Panthers were about 10 years younger than the leaders of the California Panthers. While Huey P. Newton was 30 in 1972, the Detroit Panthers were in their late teens and early 20s.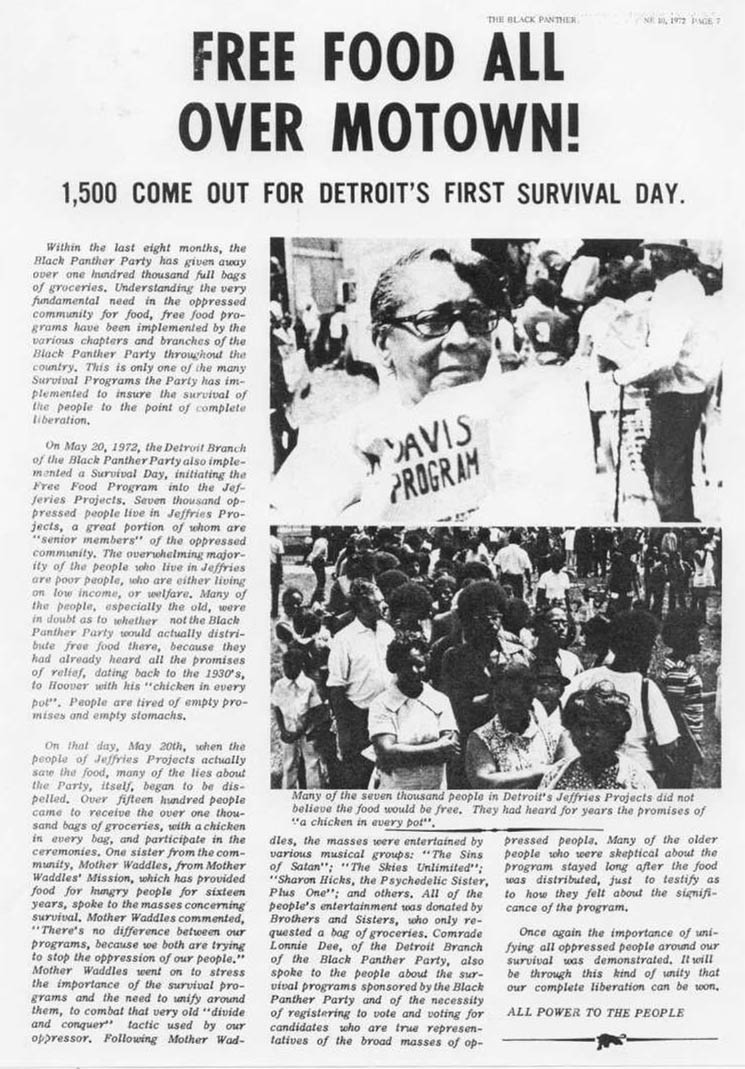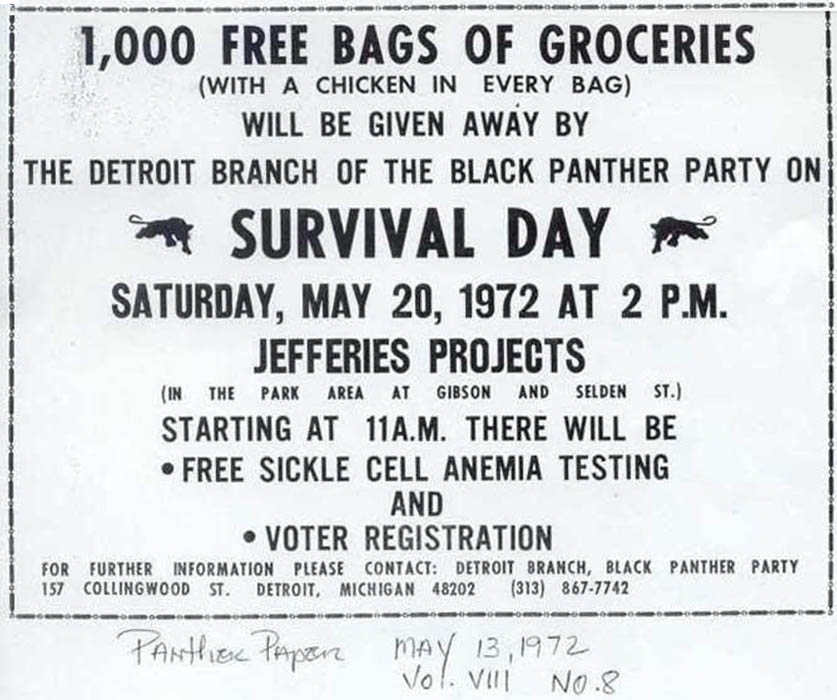 To read other African American bloggers posting about the "Many Rivers To Cross Series", plus a link to my other posts in the series CLICK HERE!