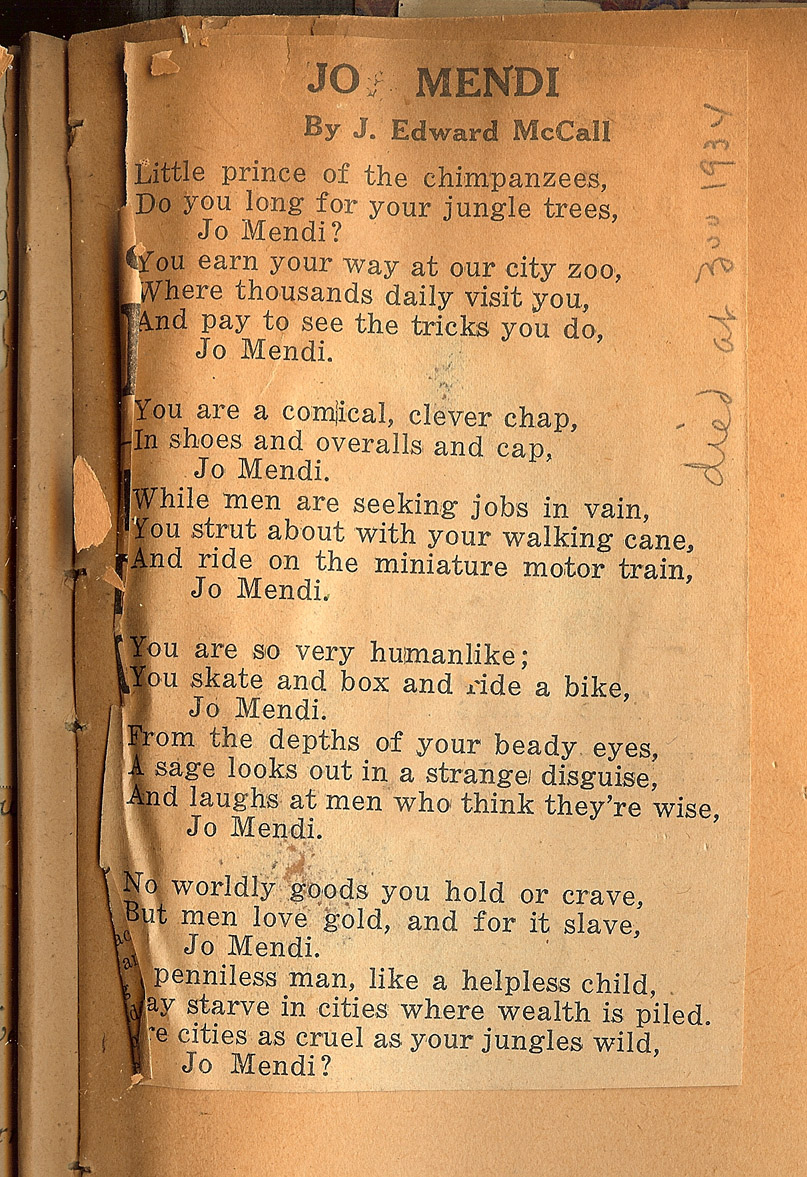 I found this poem in my grandmother Fannie Turner Graham's large scrapbook.  She just pasted stuff in there without much rhyme or reason.  Edward McCall, who was a poet and publisher, was her first cousin. Her mother Jennie and his mother Mary were sisters, both Eliza's daughters.  I remember seeing Jo Mendi ride around the ring at the Detroit Zoo in the 1950s on one of our annual Graham family Zoo trips.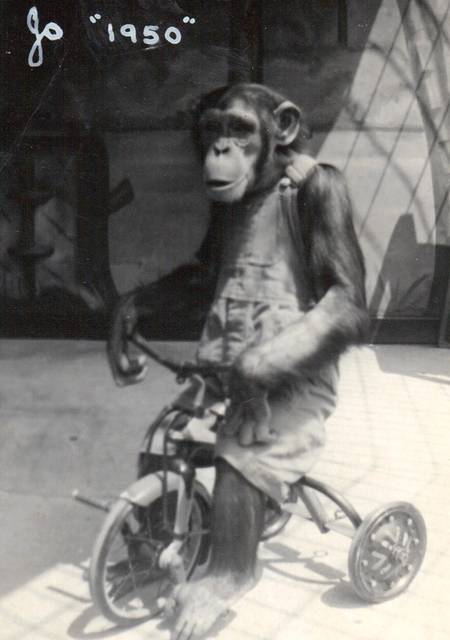 The note in my grandmother's scrapbook says he died in 1934, but the photo I found on the webb says it was taken in 1950.  It turns out there were 4 of them and you can click here for their stories The True Story of Jo Mendi. And here for a Chimp Trainer's Daughter telling about the brutal side of training chimps.
You can read more about McCall in these posts:
James Edward McCall, Poet and Publisher.