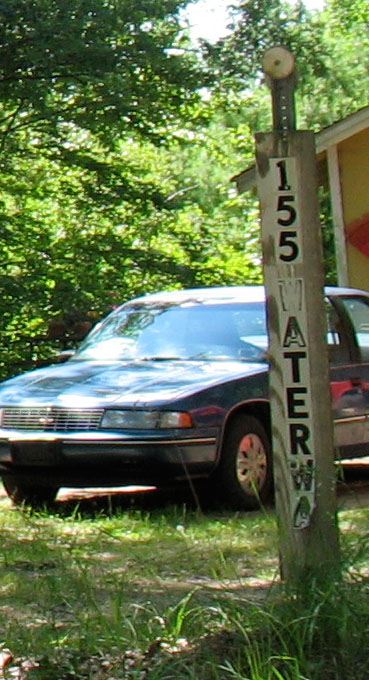 This post continues a series using the Alphabet to go through streets that were significant in my life as part of the Family History Through the Alphabet Challenge. Amazing I know, but Q is a letter I do not have a street for. Someone suggested I do "A quiet street" for Q so this post will be about the house on Water Mill Lake, the quietest place I ever lived. Except for that one night something was killing something out in the forest. And there were those duck feathers strewn around the pathways as the ducks down the road disappeared, one by one.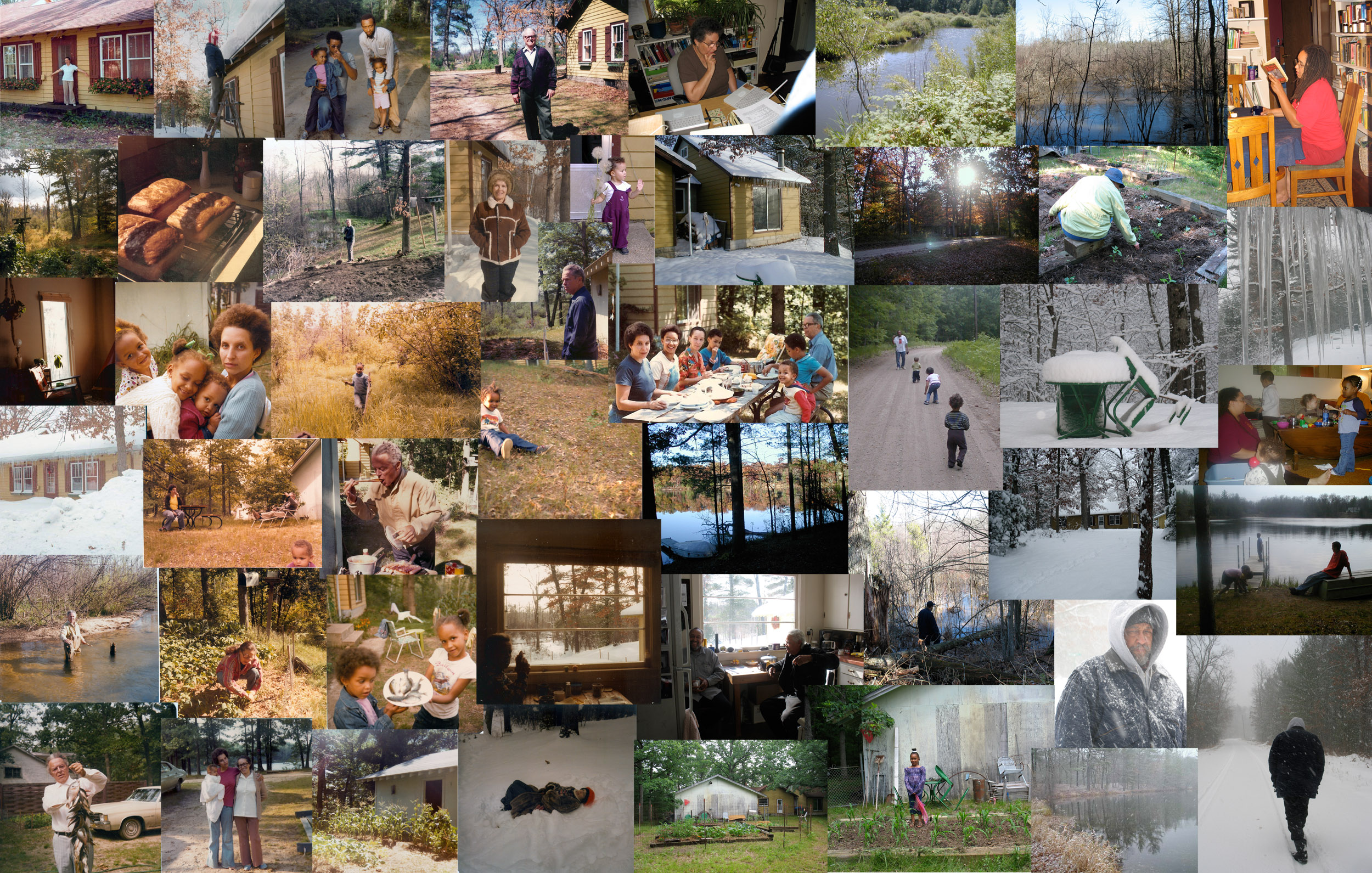 In 1976, soon after the birth of my third daughter, my mother and Henry moved from the house on Fairfield in Detroit to the house on Water Mill Lake in Lake county. Water Mill is a much smaller lake than Idlewild and is less than a 5 minute drive away. Lake county is a 4 hours drive from Detroit. The house was separated from it's lake front by a dirt road. In the back, through trees and underbrush, was the Pere Marquette River. This house was in the Manistee National Forest. Houses were few and far between. My mother and Henry planted a wonderful organic garden, fished and froze the bluegills they caught for winter eating and installed a wood furnace to cut down on the heating bill. I would go up for several weeks in the summer during June, with my children after the Williams Reunion in St. Louis. We lived in Simpson County Mississippi at that time.
In 1978, shortly after the birth of my fourth daughter, my mother was diagnosed with uterine cancer. She had noticed bleeding but ignored it for too long and after several years of treatments that took them to Detroit far too often, she died in 1982. Just after the birth of my son. Henry continued to live there by himself, seeing his brothers, sisters and friends who came up to Idlewild in the summer. In the winter there weren't too many visitors.
In 1986 we moved to the house on Idlewild Lake. Of course Henry became part of our life, eating dinner with us often, us visiting him and him visiting us. He contributed lively discussion, the same kind I remembered from my growing up years, to my children's growing up. In 1996, shortly after being diagnosed with liver cancer, Henry died. He left us his house. We rented it out for several years. Our oldest daughter lived there when she returned to Lake County as Assistant principal of the local high school.
In January of 2005, with only one of the children left at home and serious foundation problems with the house on Idlewild Lake, we decided to move to Henry's. We added a few windows and had the attic turned into another bedroom. We had to replace the septic system which took out a few trees behind the garage so we put a garden in back there. We bought the lot next door at an auction. There were deer in the yard, racoons trying to get into the garbage cans. Racoons are so much bigger then they look in children's picture books. At one time there had been a lot of people who came to that road to fish but the owner of the property had posted it so there was not much traffic on the road and not many people coming to fish. The lake was too small for jet skis and speed boats, that was nice. We had to walk up to the corner to get the mail because the mail man didn't come down that road to deliver. There were only 4 houses on the road and only ours and one at the corner were occupied all the time.
Our third daughter moved home after graduating from University of Michigan while searching for a job. The spring of 2005 another of our daughters and her family moved to Idlewild on the way from Seattle to wherever she found a job, which turned out to be Atlanta. During that summer we had visits from the other children. They stayed between our house and the old house on Idlewld Lake. It was good to have everybody close by again. In the fall of 2005, our youngest son moved to Atlanta to work with AmeriCorps, then the second daughter moved to Atlanta. Somewhere in there the third daughter moved to Indianapolis for her new job. Our two elderly dogs died. We were down to one cat. My husband and I were alone for the first time in forever. It was wonderful. It was peaceful.
In 2006 our daughter who lived in Detroit moved to Atlanta. In the summer of 2007 we helped our third daughter move from Indianapolis to Atlanta and decided to look around and see what we could find because it seemed to make sense that we all settle in one place to be both support and company for each other. We found the house with the solarium (which is on Venetian so I will be writing about it in a few more posts) and that decided us. Just as the Michigan housing market went downhill, we sold the Water Mill house and bought the one Atlanta just before that market went downhill. We sometimes talk about how we could have done it differently and held on to that house in Idlewild while spending some of the winter months in Atlanta. Moving made sense but I really miss being on the water and being out of the city.