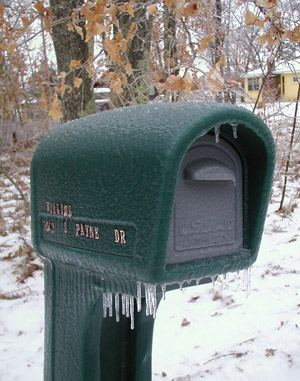 This post continues a series using the Alphabet to go through streets that were significant in my life as part of the Family History Through the Alphabet Challenge. This week we go to S. Payne Drive in Idlewild, Michigan. We moved there in August of 1986 when I was 39 and lived there until January of 2006. Almost 20 years. The longest I have lived anywhere.
When I was growing up we used to go to my Uncle Louis' cottage in Idlewild. My cousin Barbara and I fantasized about riding our bikes from Detroit to Idlewild and living in a vacant cottage. Our plan fell through because we never came up with the agreed upon $10.00 each. This is still my favorite house of all I have lived in. If only the children and grandchildren had been closer, we would still be there.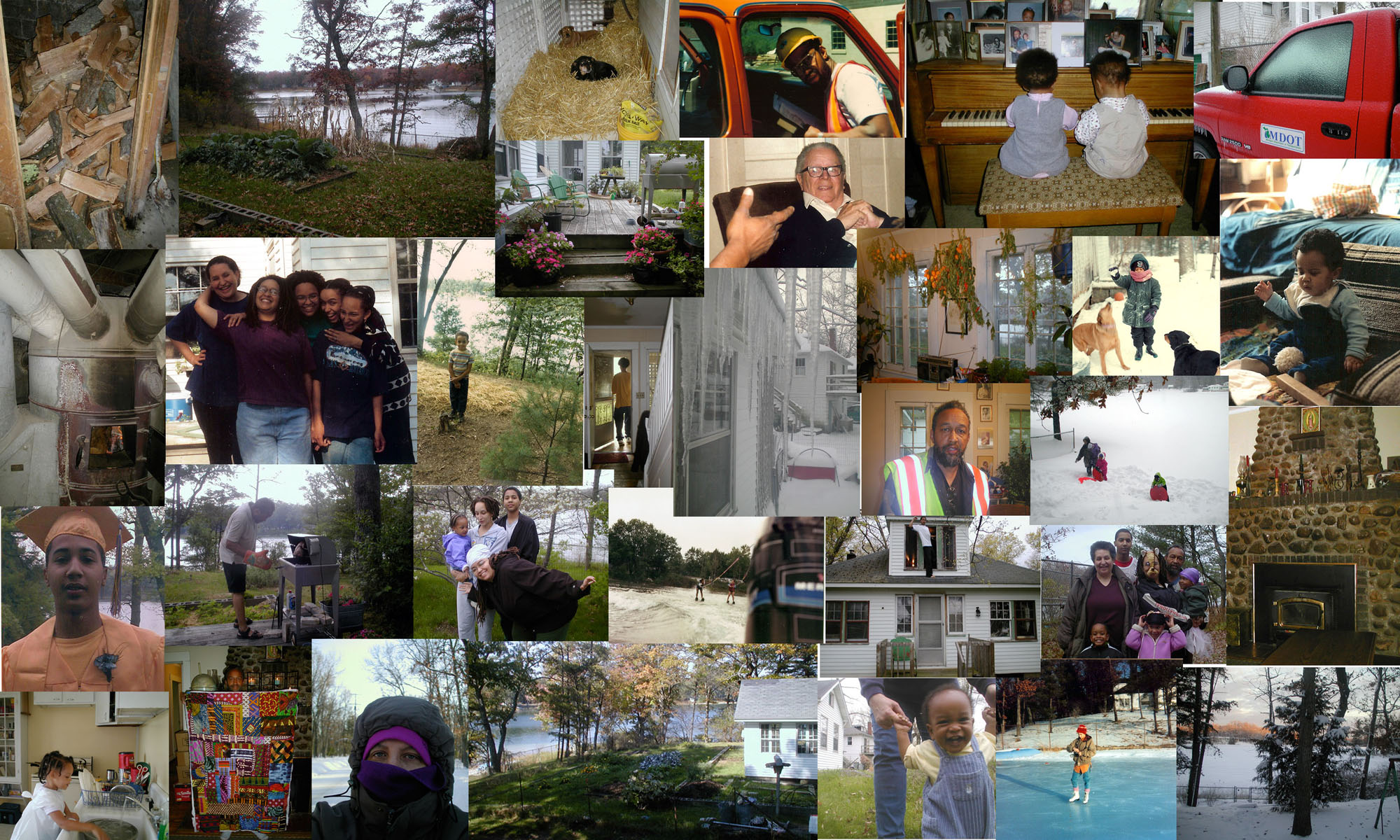 Some of the things I remember about living on S. Payne Drive are – the lake in summer for swimming and in the winter for skating. The stone fireplace. The wood burning/electric stove we cooked on for several years before the electric side went out. Cabral joining the family the year after we moved in. The unacceptable local schools and our journey into homeschooling. The years the uncles, aunts and cousins were at their own places in the summer and sometimes the winter. Story rounds and the AOL homeschooling area and my addiction to the computer. Years without television. Dollhouse Doll Ville. Delving deeper and deeper into my family history. Track and basketball and Interlochen. Tulani's dog sledding. The children growing up and moving out. When you have 6 spaced out 2 to 4 years apart it seems an endless process but end it did.
I remember times when family came from far and wide to be together. The grandchildren being born. My husband Jim traveling hours to work for the Michigan Dept. of Transportation in Ludington, Traverse City and points north. Winter layoffs. His years on the Idlewild volunteer fire department. The short periods of time I worked at the Baldwin and Idlewild Libraries. Our yearly Community Kwanzaa Celebrations. Icicles hanging from the roof. Keeping the wood burning furnace going and realizing the meaning of the saying "Keep the home fires burning." My most wonderful garden. Henry's Status Theory. Endless discussions. Walking 4 miles around the lake most days. Developing chronic tendonitis and no longer walking around the lake fast enough to keep the weight off. Deer season and the deer Ayanna, Tulani, James and Cabral skinned and cut up. Relatives selling their places. Louis, Henry and my father dying. Moving to Water Way Drive.
Here is a page from our family newsletter, Ruff Draft, from those years.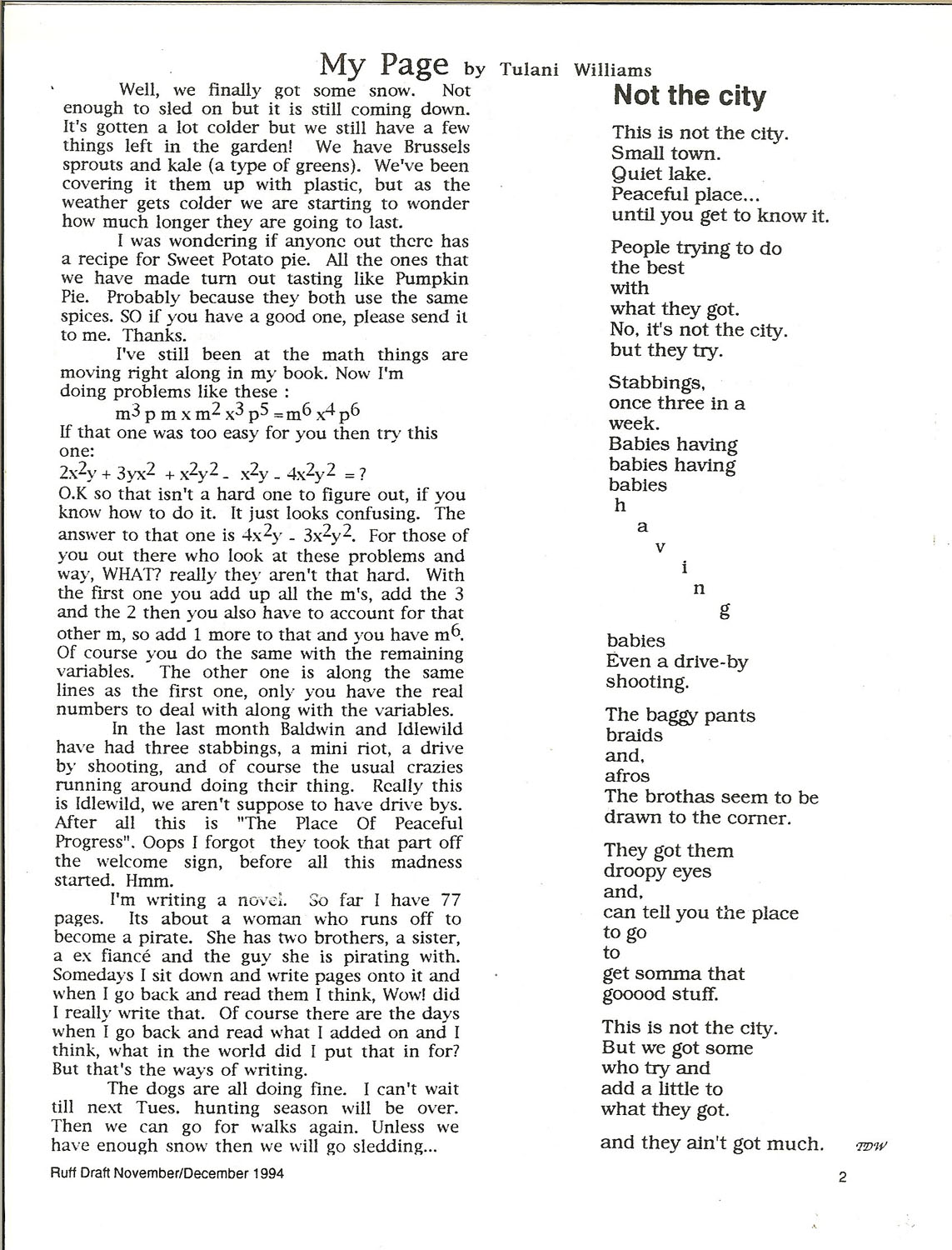 Others posts about life at S. Payne Drive