Annie Graham was the only one of my grandfather Mershell's five siblings alive for the 1950 Census. She was also the only one who never left Elmore County, Alabama. I have not been able to find her in the 1940 US Census. In 1950 she was listed as the head of the household, 61 years old, a widow and unable to work.
Living with her was her youngest son 28 year old Joe Jackson and his new wife 21 year old Ethel. Joe worked as a janitor at a church. He had worked 40 hours the previous week. Ethel was keeping house. All three members of the household were listed as Negro and were born in Alabama.
In 1950 in Alabama, including Elmore County, black people were denied the right to vote. Schools were still segregated. The bus boycott that desegregated buses in nearby Montgomery took place in 1955. Schools were desegregated in 1965, 9 years after the Brown vs. Board of education decision declared segregated schools unconstitutional. Voting rights weren't won until the Voting Rights Act of 1965. Annie Graham died at 79 in 1964. She never had a chance to vote.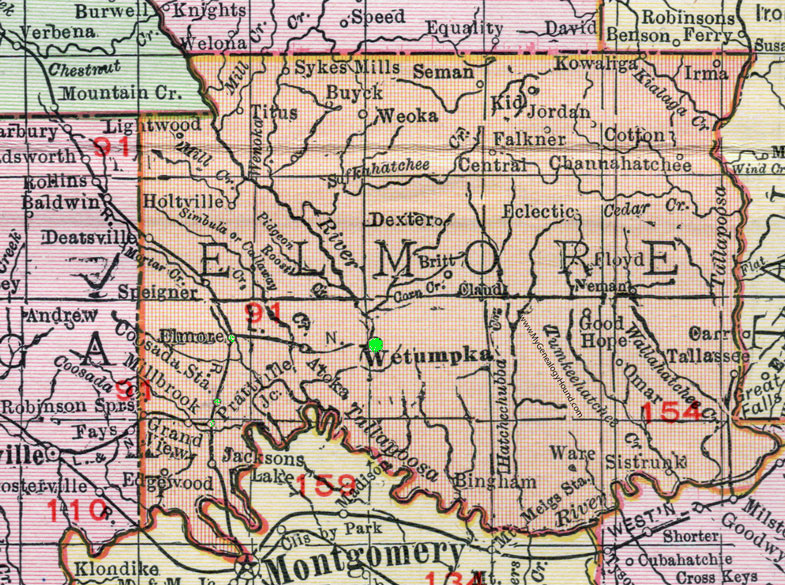 Below is some information about states rights. from the website: Law Library – American Law and Legal Information
A doctrine and strategy in which the rights of the individual states are protected by the U.S. Constitution from interference by the federal government...
States' rights were revived in the late 1940s over the matter of race. In the 1948 election, Democrat HARRY S. TRUMAN pushed for a more aggressive CIVIL RIGHTS policy. Southern opponents, known as the "Dixiecrats," bolted the DEMOCRATIC PARTY and ran their own candidate, J. STROM THURMOND. Their "states' rights" platform called for continued racial segregation and denounced proposals for national action on behalf of civil rights.
Desegregation efforts of the 1950s and 1960s, including the Supreme Court's decision in BROWN V. BOARD OF EDUCATION OF TOPEKA, KANSAS, 347 U.S. 483, 74 S. Ct. 686, 98 L. Ed. 873 (1954), which ruled that racially segregated public schools were unconstitutional, also met with Southern resistance. Segregationists again argued for state sovereignty, and developed programs of massive resistance to racial INTEGRATION in public education, public facilities, housing, and access to jobs.
Other Posts about Annie Graham and Elmore County, Alabama
Mrs. Annie Graham – Obituary
S is for Possible Sibling, Annie Graham
Mershell & Annie Mae Graham Sibling Relationship Proved
Rosenwald School in Elmore County
Author Recounts Integrating School
Lee v. Elmore County Board of Education
Voting Rights Act of 1965 in Alabama