This is my ninth year of blogging the A to Z Challenge. Everyday I will share something about my family's life during 1950. This was a year that the USA federal census was taken and the first one that I appear in. At the end of each post I will share a book from my childhood collection.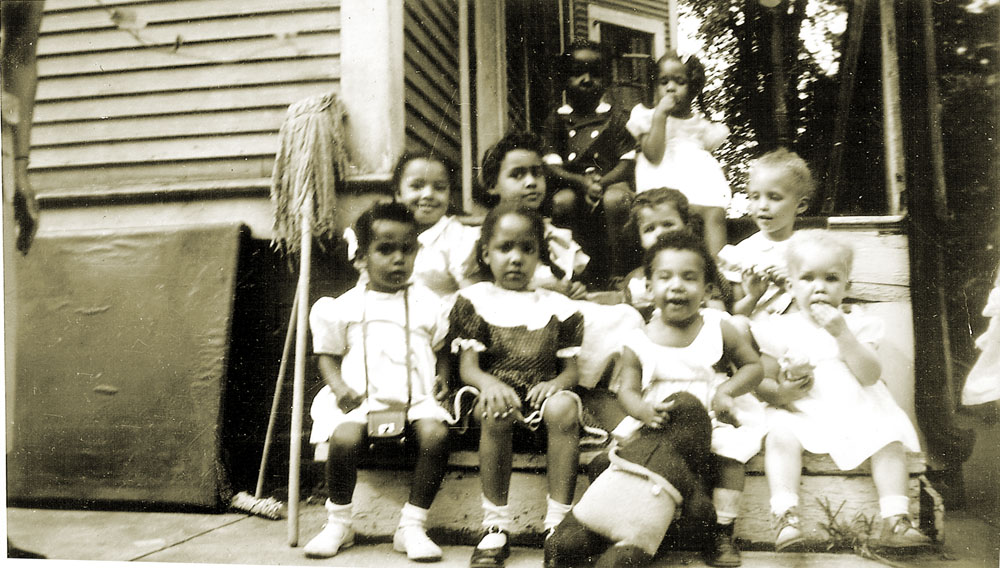 Why were we all sitting on the stairs in our dresses? I have no idea. It was during my cousin's August visit from Detroit. Maybe it was my birthday and I had turned four.
Why didn't the photographer notice that mop propped against the wall and move it? I understand that. I've taken many photos and never noticed the distracting bottles on the table.
I do recognize about half of the children. Taking the front row from left to right – unknown girl with purse, Sherrie Johnson looking mad, unknown girl with a doll, Pearl eating something. Second row: unknown smiling girl, my cousin Dee Dee looking peeved, my cousin Barbara looking worried, me saying something to Barbara "Don't worry Barbara." On the top step, unknown girl looking at the camera and Lynn Johnson (Sherrie's sister), also eating something.
Mrs. Cleage Speaker
"When the St. Paul's Youth Fellowship gathers in the parish house Sunday evening at 7, it will hear from Mrs. Albert Cleage, Jr., of Springfield on the subject "What it means to be a Negro"
Mrs. Cleage is the wife of the minister of St. John's Congregational Church, Springfield. A graduate of Wayne University, Detroit. Mrs. Cleage has done social work for the American Red Cross in Detroit and Los Angeles"
The Springfield Union February 7, 1950
A Poem From Today's Youth
After posting this, I found that my thirteen year old great niece Bailey Tucker, had written a poem that could have used the same title as my mother's talk, except we don't use "Negro" today. I am adding it to the post. I know my mother must be smiling to have her great granddaughter following in her footsteps.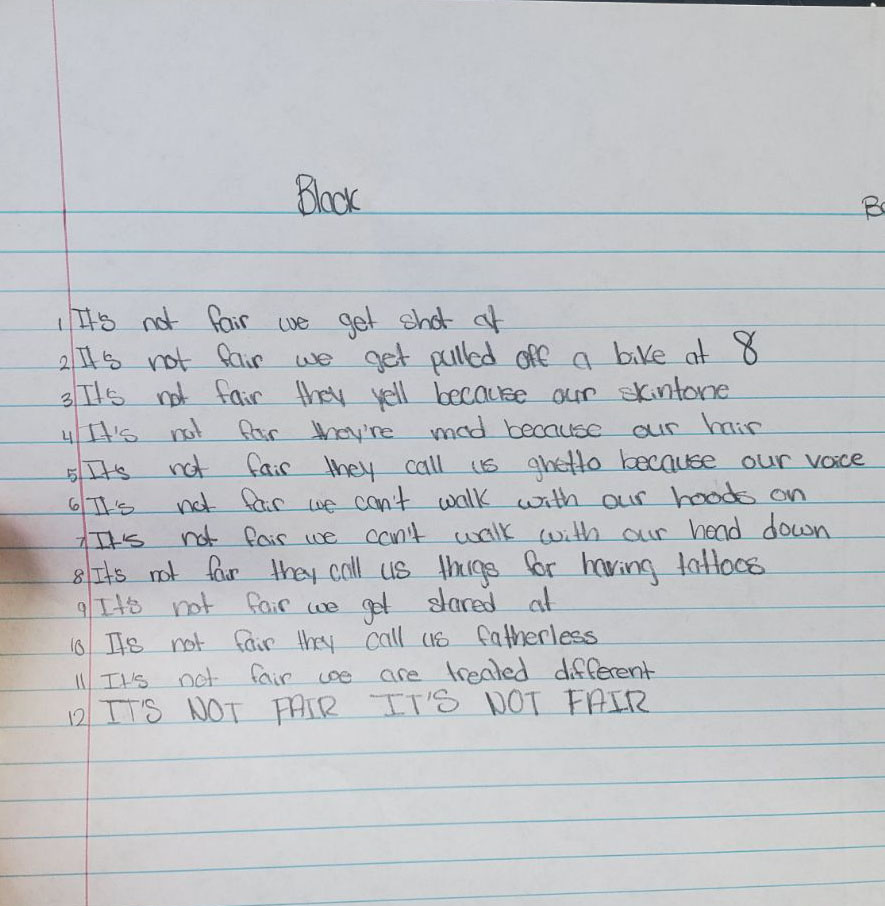 Black
It's not fair we get shot at.
It's not fair we get pulled off a bike at 8.
It's not fair they yell because our skin tone.
It's not fair they're mad because our hair.
It's not fair they call us ghetto because our voice.
It's not fair we can't walk with our hoods on.
It's not fair we can't walk with our head down.
It's not fair they call us thugs for having tattoos.
It's not fair we get stared at.
It's not fair they call us fatherless.
It's not fair we are treated different.
IT'S NOT FAIR IT'S NOT FAIR IT'S NOT FAIR
_________________
Unfortunately they don't share the pictures in the book, they just read it. You can see some of the illustrations here -> Vintage Kids' Books My Kid Loves