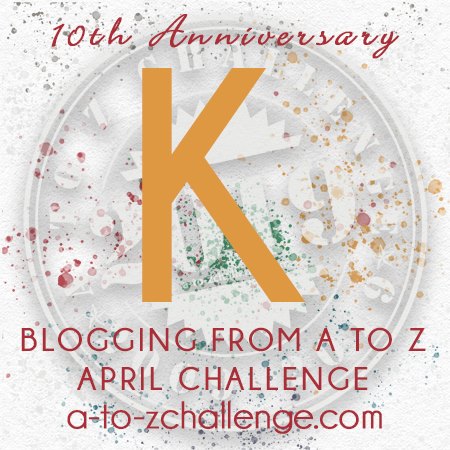 This is my 7th year participating in the A to Z Challenge. In the 2015 challenge, I wrote about the Cleages formerly enslaved on the plantations of Samuel and his sons Alexander and David Cleage of Athens, McMinn County, Tennessee. Most of the people in these posts are not related to me by blood or DNA, however my ancestors were enslaved on the same plantations with them.
This year I ordered the Civil War Pension files of the Cleage men who served in 1st Regiment, United States Colored Heavy Artillery (USCHA), during that war. Through these files I learned that their lives were much richer and more complex than census, death and other records can show. I am using the information from pension files and records that I found through the pension files for this years challenge.
During her hearing, Katie mentioned that she had two children at home – a boy born in 1883 and a girl born in 1886. She never gave their names, which made it almost impossible to locate them.
"The children I have had since my husband died are both living. One of them will be seven the first of next June, and the other five on the first of next April. I have had sexual intercourse with but one man since my husband died, and he is the father of these two children. This man is a married man. He is a colored man, and has a wife living. He was not married at the birth of the first child. I had no intercourse with this man after the birth of the second child. I had the man arrested and tried to get him to support the children and every once in awhile he would bring me some money. This man's name is John Washington and he lives here in Chattanooga. No, I was never married to Washington. I had him arrested for bastardy. I never lived with him at all. I cohabited with him just long enough to have these two children. They put him in jail when they arrested him; and I didn't know what they did with him. I swear positively that the only man I ever married was Philip Cleage. I have never got any bounty or back pay, but have made application for both." Katie Cleage Deposition C, March 1, 1890.
I looked for a Cleage man born in 1883 and found Will Cleage. I first found him in the 1910 census. He was about 29, living with his wife, Lizzie and his mother-in-law Carrie Anderson. He lived in Hogan's Alley and worked as a plasterer. His wife worked as a laundress and his mother-in-law as a maid. Lizzie had birthed two children and one was living, but not in that household and may have been born before their marriage.
He didn't appear in any other censuses, although he did appear in the city directory. On June 6, 1928 Will Cleage, age 45, died in Chattanooga of unknown causes. His wife was the informant. The names and information about his parents was unknown.
In the 1900 census I found 13 year old Joella Cleage living as a border with the family of Jackson and Lucinda King. Joella was attending school. By 1910 she was not with the King family. I looked for a marriage record and a death record but found none.
Perhaps these were Katie's children but there is no way to prove it. And thus ends the story of Katie Cleage as told through her Widow's Pension File and supporting records.
********
This information is from Katie Cleage's Widow Pension file and Ancestry.com.
For other posts in this series, click this link – Katie Cleage's Pension Hearing.
In "I have had two children…" she talks about the children. In "She has always been steady." Edmonia Charlton talks about the oldest child.