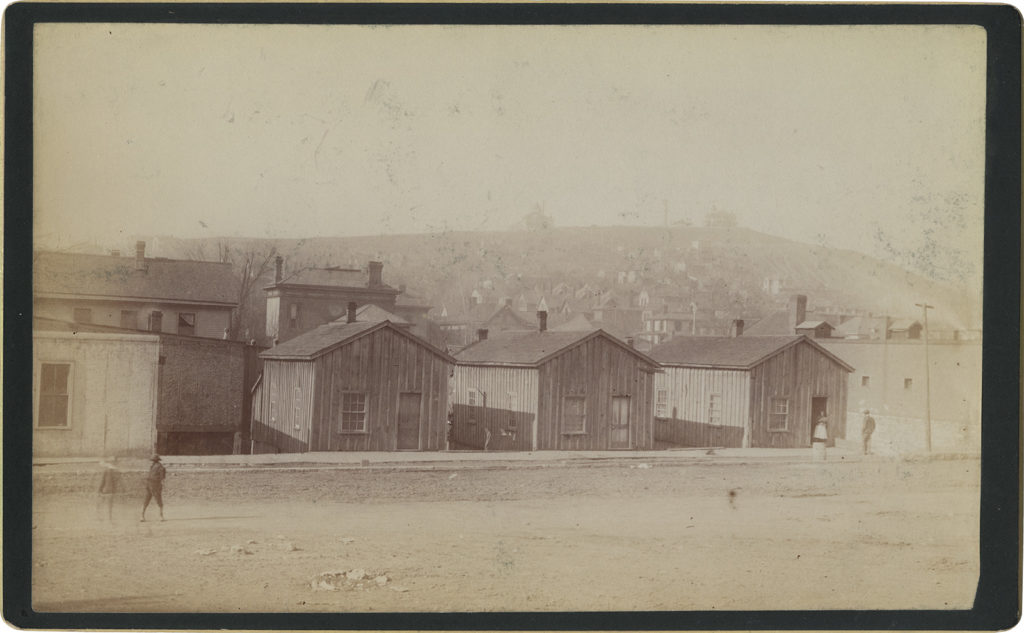 Deposition G
Edmonia Charlton
14 June 1890
I don't know my age exactly. I never did know. I must have been about 10 years old at the beginning of the war. I am the wife of Isaac Charlton and my post office address is East 2nd of Harrison Ave., Chattanooga, Tenn. I have known the claimant for twelve or more years, I have lived near her and known her well. She has been a hard working woman ever since I have been acquainted with her. She had one child when I first got acquainted with her. I don't know how many she has now for I have not lived near her for about seven years. I took care of the child I know about, when she, the claimant, was working out. She has never lived with any husband when I was taking care of the child, I don't know whether he died, or they were separated or what because I never asked her any questions. I never saw her husband.
No sir, I do not know that she had a husband, I just knew her as Katie when she worked at Mrs. Sherwood's and when she got me to take care of this child. I never have seen her with any man. She never has lived with any man since I have known her. I never heard a thing against her character, she has always been steady and a hard working woman.
I am not related. I have no interest, not a bit in this claim for a pension. I have fully understood all your questions and my answers have been correctly recorded.
Edmonia (her mark X) Charlton. Isaac Charlton interprets the mark.
********
Read about the Charltons at this link -> Edmonia and her husband Isaac Charlton
Resources I used for this post include: Katie Cleage's Pension file and Ancestry.com
For links to the other posts in this series, click this link –> Katie Cleage's Pension Hearing