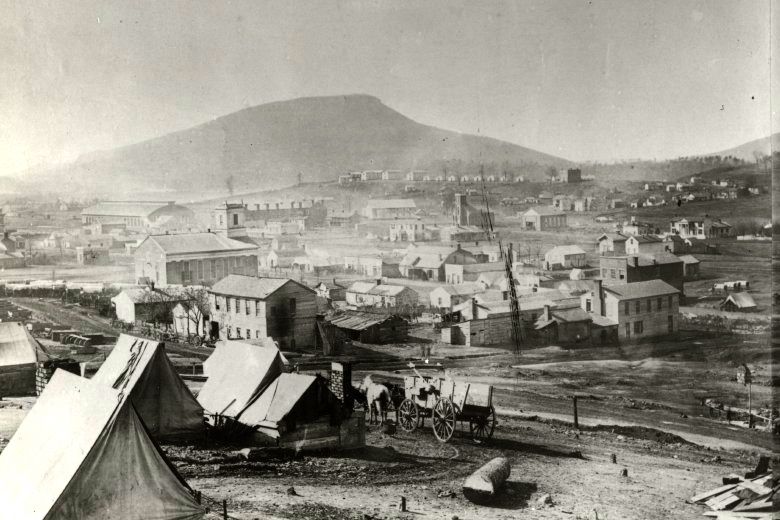 This is Issac Carlton's second statement.
Deposition D
Isaac Charlton
1 Mar 1890
That he is 49 years of age; that he is a painter by occupation and that his post office address is Chattanooga, Tenn. (corner of Hurricane Avenue and Line Streets.)
Philip Cleage served in the same camp with me: Co. "A" First U.S.C.H. Artillery. I knew Cleage for three or four years before the war. He was the slave of Alex Cleage, of Athens, Tenn., and I used to live up there. Cleage was a hale and hearty man up to the time he was taken sick with smallpox here in Chattanooga. This was a short time before the regiment was mustered out. He was taken to the hospital here, and then died of smallpox. I was doing camp guard duty and passed him out to the hospital. He was taken away in an ambulance and in a few days I heard of his death. It was said he had black smallpox.
In 6 or 8 months after we were mustered in at Knoxville, the whole company was claiming for a furlough. Capt. Elliott wanted to know who were married and who single, as he wanted to grant the married men a furlough. Cleage and I got a furlough, as we were both married men. I didn't know who his wife was at that time. I first knew of his marriage to Katie, the applicant, here in Chattanooga, when she came to the camp in the spring of 1865.
I was first duty sergeant of the company, and had orders to keep all women out of camp, except married women. Katie came there and was admitted as Philips wife. They lived and cohabited together in camp as man and wife. Two women and two men occupied the same cabin and Philip and Katie were two of them. I didn't know the other couple. They lived together as man and wife until Philip was carried away to the hospital. Philip stated to me time and time again, that he had been married to Katie and that she was his lawful wife. I haven't a bit of doubt that Philip and Katie were lawfully married under the slave customs, though I was not a witness to the marriage ceremony. The officers all recognized them as man and wife and no question was raised as to their presence in camp.
I have seen Katie nearly all the time since the war and know that she has not remarried – at least I have no knowledge of the fact if she had been. She has two illegitimate children since the war.
I remember Cleage got a furlough for the purpose, as he said, of going to see and get his wife. I don't think he brought her back. This was while we were at Knoxville, not Chattanooga. This was when we had been in the service 7 or 8 months it is a mistake in my affidavit where it says Cleage got a furlough at Chattanooga, in 1865. But after they came together in Chattanooga, they lived together as man and wife and he introduced Katie as his lawful wife.
I am in no way related to the claimant and have no interest in her claim.
I have understood the questions asked me, and the answers to them have been correctly recorded in this deposition.
Isaac Charlton
****************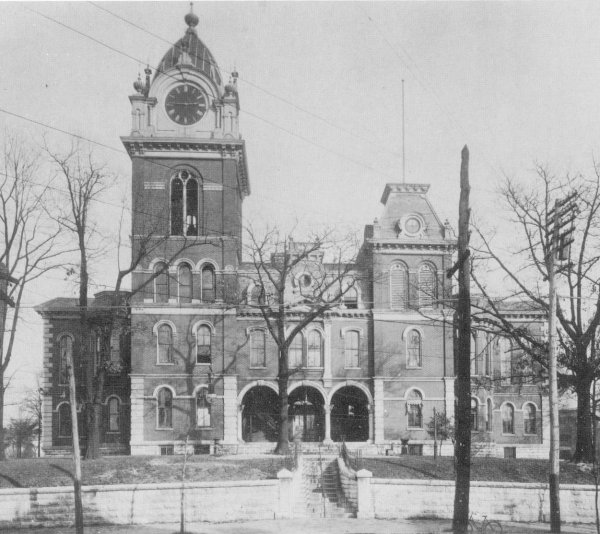 Isaac Charlton was born into slavery in North Carolina about 1840. He was in the USC Heavy Artillary troop with Philip Cleage. After mustering out, Isaac and his wife Mahala remained in Chattanooga. According to the 1870 census, Mahala could not read or write while Isaac was literate.

Mahala died soon after 1870. Issac married Edmonia Scruggs. They had one daughter, Josephine who was born in 1873. Edmonia was literate and Josephine attended school through the 5th grade. Over the years Isaac worked as a janitor in the courthouse, a porter at a store, a painter and a laborer.
In 1879 Isaac applied for and received his invalid pension for Civil War service. He died when he was 51 and is buried in the National Cemetery in Chattanooga. Because I do not have his pension file, I do not know what exciting information may be there.
Isaac's wife Edmonia filed for her widow's pension the month after Isaac's death. She moved to Knoxville and worked as a cook. She died there of pneumonia on April 6, 1906. She was 58 years old. Edmonia is buried in the Daughters of Zion Cemetery in Knoxville.
Josephine spend some time in Alabama, where she married and gave birth to a daughter. She eventually returned to Knoxville and died there in 1955 at 82 years of age.
********
Resources I used for this post include: Katie Cleage's Pension file, Ancestry.com, Hamilton County Tennessee Geneology Society, google search.
For links to the other posts in this series, click this link – Katie Cleage's Pension Hearing