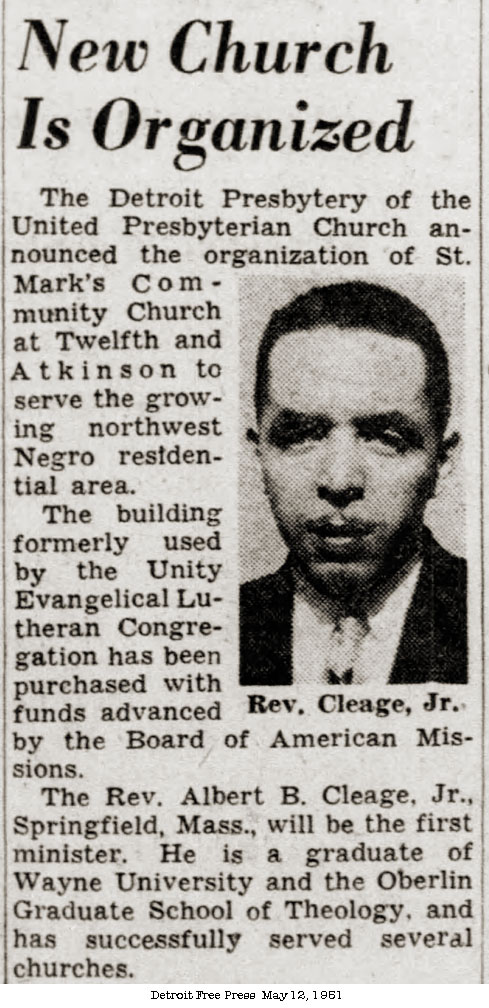 In 1951 our family moved from Springfield, MA to Detroit, where my father, Rev. Albert B. Cleage, Jr., was called as pastor of St. Marks United Presbyterian Community Church at Twelfth and Atkinson. My paternal grandparents lived several blocks up Atkinson. The parsonage was right down the block from them. He was there until 1953 when there was a church split. My father and 300 members started a new church that became Central Congregational Church and finally The Shrine of the Black Madonna.
Here are links to two blog posts about these events, Moving Day – Springfield to Detroit 1951, A Church and Two Brothers .
Below are some then and now photographs of St. Mark's and the parsonage at 2212 Atkinson.