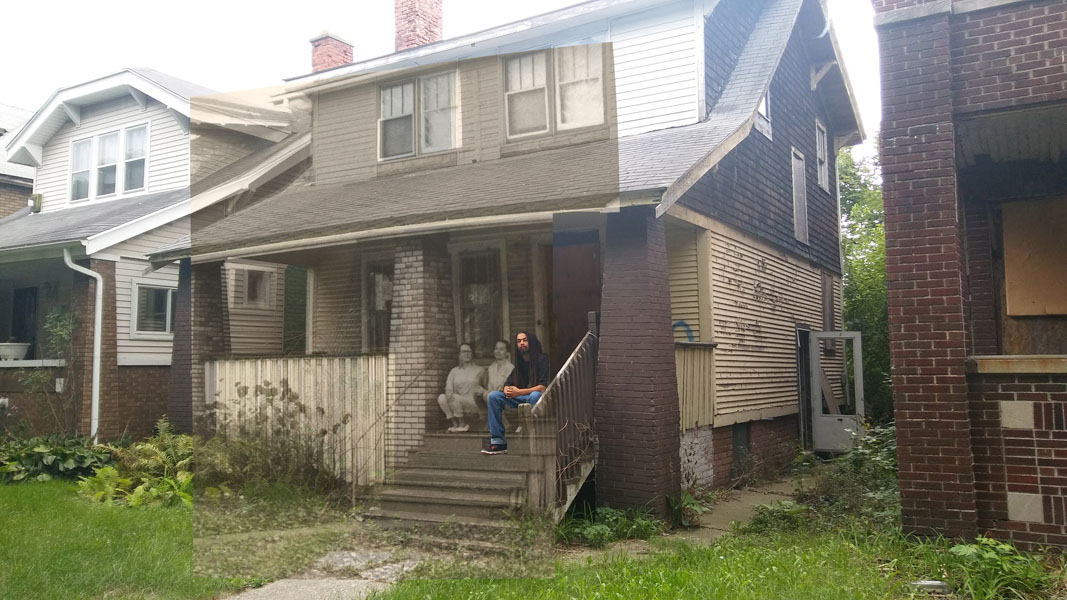 Recently my son James was in Detroit and visited many of the sites that were important in my life and my family's life. He was lucky enough to have historian Paul Lee and Sala Adams as guides.  I have matched photographs from the 1960s with some of the photos that they took last week.
Today's photographs were taken at 5397 Oregon, on the West Side of Detroit. Ten years ago when I went around taking photos of places I had lived, there were people living here. Today the house and many in the area are wrecks. In one photo not shown here, I could see holes in the roof. The house on the left still has someone living there. The two houses to the right are also falling to pieces. It's tragic.
I would never have imagined that this area would look like this when I lived there some 48 years ago. Today I've been looking at the house I live in right now and thinking about which parts would fall apart first if it were vacant for a decade. I doubt it would be in as good a shape as this one because it was built with much cheaper materials.
You can read about my life in this house here "O" is for Oregon Street.  This is the first of a series.