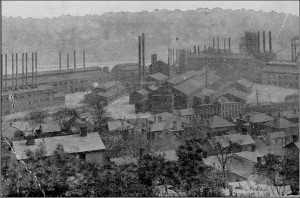 For this year's April A-Z Challenge I am blogging a series of sketches about the free people formerly enslaved on the Cleage plantations in Athens, Tennessee. Most  are not related to me by blood, although our families came off of the same plantations – those of Samuel, Alexander and David Cleage.   Click on any image to enlarge.
Orlena Cleage was born into slavery about 1855 in McMinn County, Tennessee. I don't know which Cleages are her people.  Orlena appears as a 15 year old in the 1870 Census living with Louis and Malinda (Brigeman) Evans in Athens.  Orlena doesn't have any occupation listed. This is the same household where we found Lydia Cleage in 1870.  She never appears with a Cleage family and I cannot find her death certificate.
Orlena Cleage appears once more, on the death certificate of her son, Robert Leonard Brown, born 1893 in Rockwood, Tennessee and died in Jefferson County Ohio in 1945. His father's name is listed as Iziah Brown.  Leonard's wife, Ida Brown was the informant.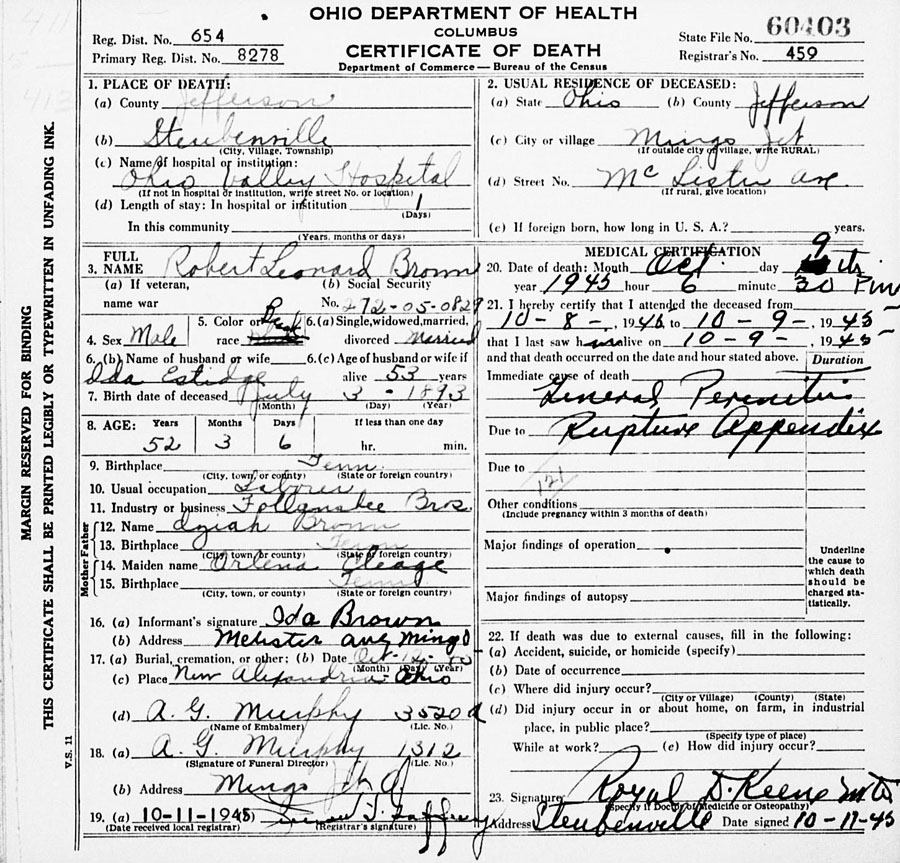 I easily followed Leonard through his life via records but all I am going to tell you is that he had four children – Harold Clark, Gertrude Brown, Robert Brown and Charles Brown. In the 1920 Census Leonard was living in Ohio and was a boarder in his future wife's home.  The other border was Henry Cleage from Tennessee. In 1940 he was a stopper setter in a steel mill
One day when this challenge is over, I will go back and try to tie up all the lose ends and figure which of several Henry Cleage's that was and if he was related to Orlena, but for tonight I am calling it a wrap.