I saved this article from the Detroit Free Press years ago during the 1980s, because my grandfather, Dr. Albert B. Cleage Sr was one of the founding doctors of Dunbar Hospital and the article featured my aunt and cousins.  By August 2014, Dunbar was being auctioned for unpaid taxes, after being closed up for years.  I should have written the date on it.  Click each article to enlarge so that you can read.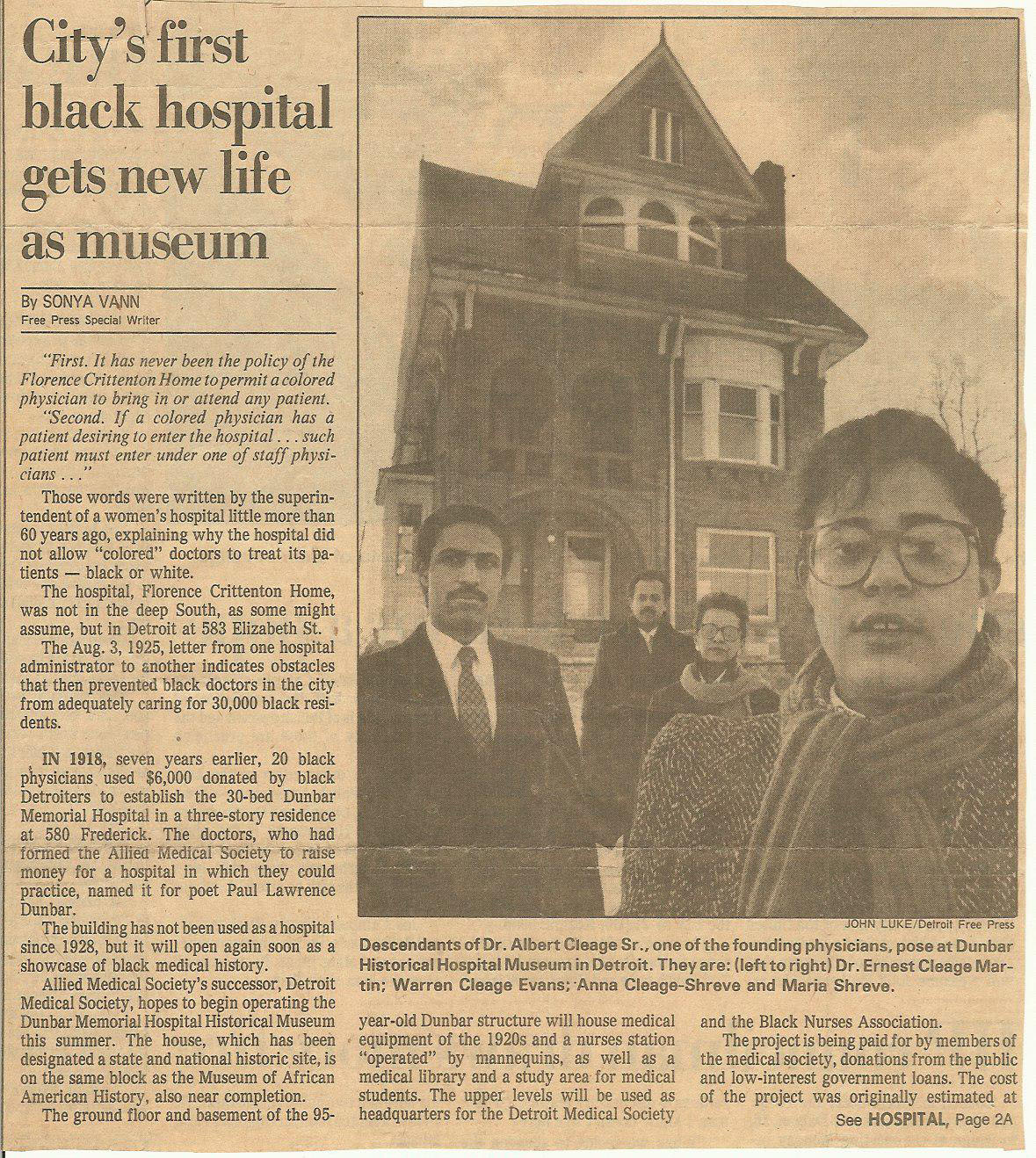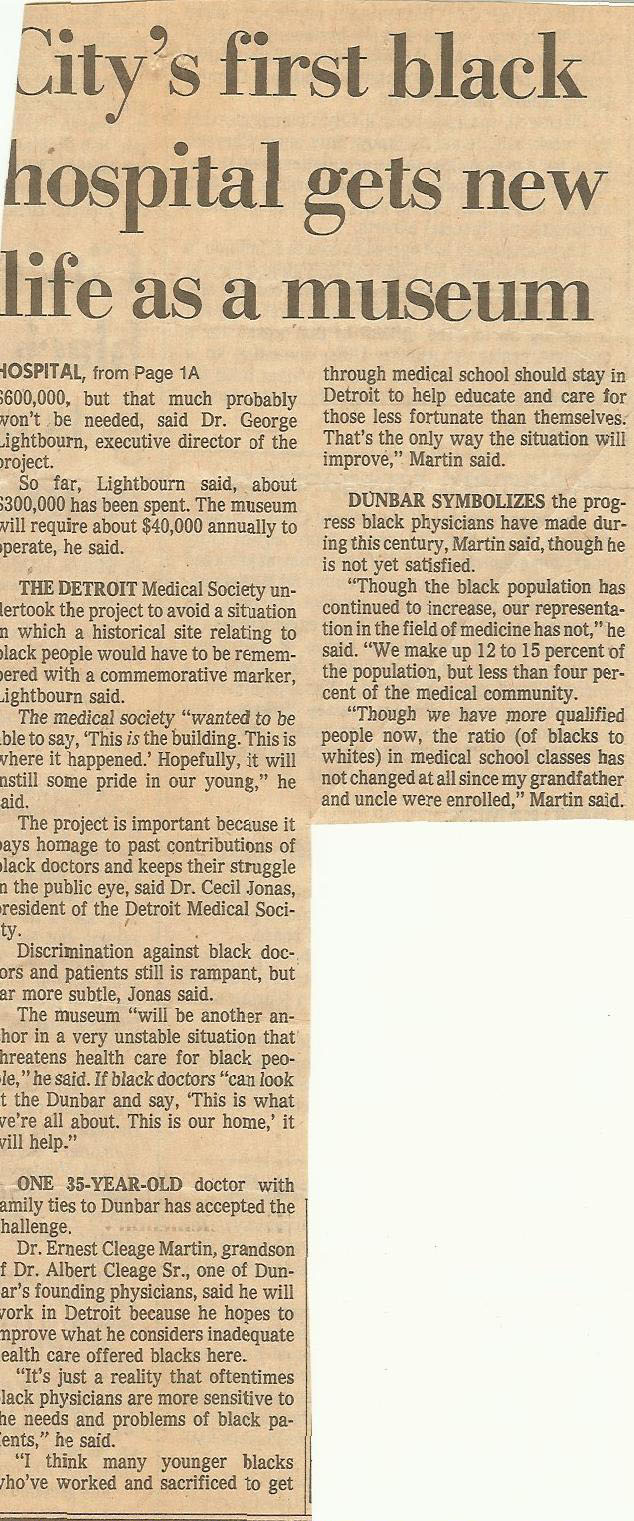 You can read more about Dunbar Hospital in previous posts at these links A Speech on the Graduation of the first class of nurses,  Births, Deaths, Doctors and Detroit, Part 2, Dunbar Hospital 1922 and 2014.  You can read about this building being auctioned in September 2014 here Detroit's first black hospital hits auction…
And here is an article from The Michigan Citizen about the Dunbar Hospital being saved. Let's hope something positive is done with it now. Saving the Dunbar.