I am standing in front of my tent made of a quilt attached to the former chicken house, at that point storage shed, in Nanny and Poppy's (my Graham grandparents) backyard. It was a June Saturday in 1958. I was 11 and would turn 12 in August. My cousin Barbara had her own quilt tent built over the wooden slide.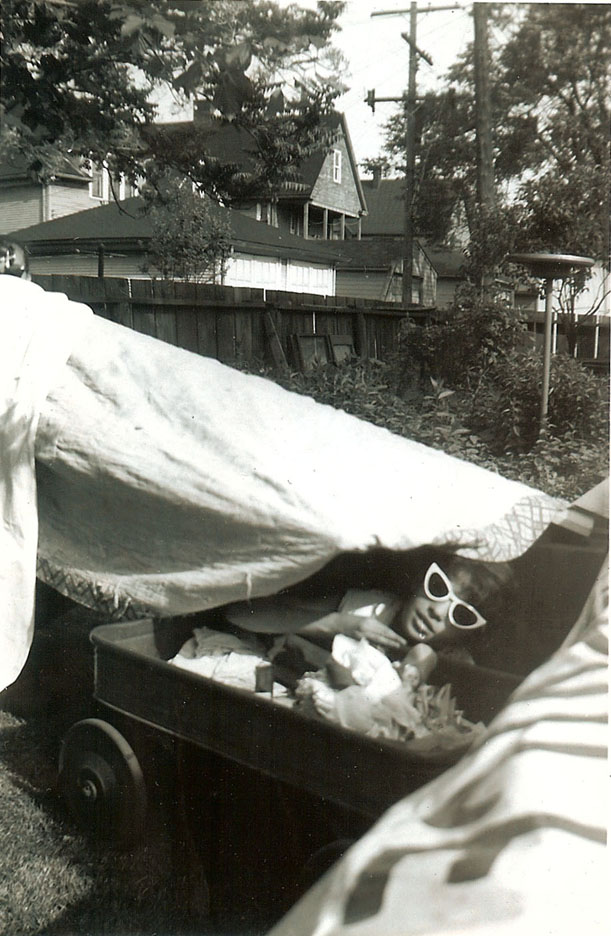 In the header we are eating lunch in the yard the same day. Sitting at the table from L to R is my aunt Mary V., my grandmother, my greatgreat aunt Abbie, my grandfather at the head of the table (of course) me, cousin Dee Dee and cousin Marilyn on the end. My mother probably took the picture.
More posts about my grandparent's house on Theodore.