Today's post is about the Michigan Freedom Now Party. My photographs were taken during the first convention, which took place in Detroit in September 1964. It was held at Central Congregational Church, now the Shrine of the Black Madonna. To read an interview with Henry Cleage about organizing the party and what happened during the election, click this link – Freedom Now Party,.
On the far left, back of my sister's head and the back of my head. Standing in the checked shirt is Oscar Hand. Behind Mr. Hand, in the white shirt, is Richard Henry (later Imari Obadele) Writing on the wall is Leontine Smith. Against the wall in the white dress is Annabelle Washington. I cannot name the others.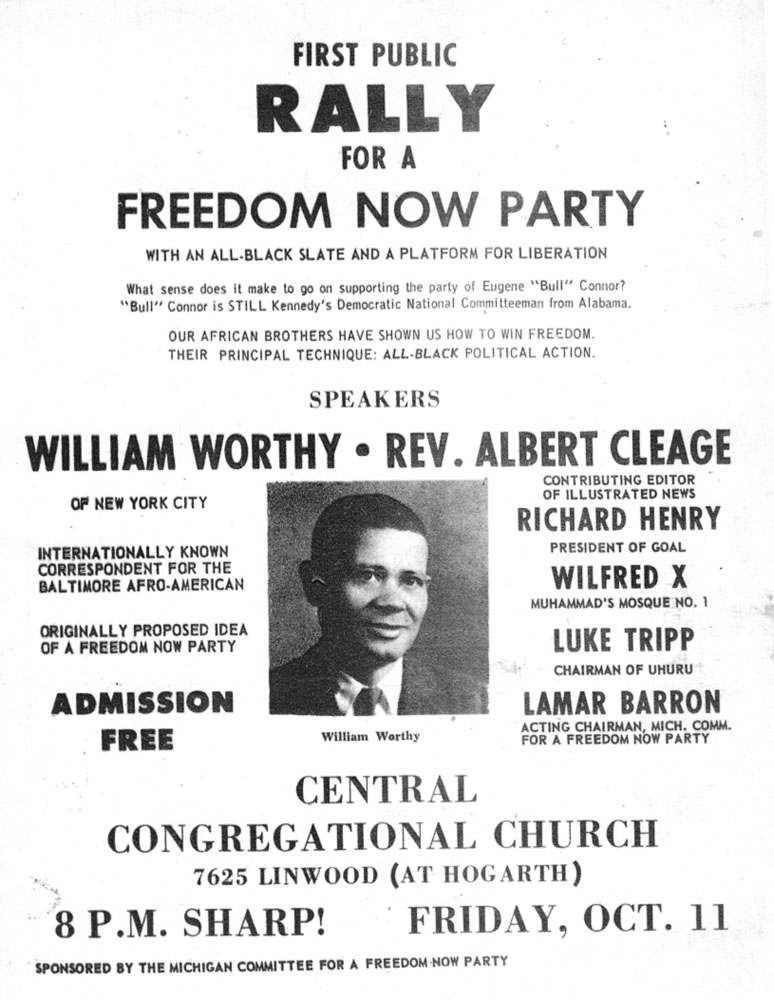 For more about my family and elections go to these posts: More From Elections of Yesteryear and Wordless Wednesday – Elections Past.