I posted the photograph on the left in 2010 in Wordless Wednesday – Mystery Couple. At the time I didn't know who either of them were and wasn't sure about the uniform he was wearing. By googling I found that it was a World War 1 army dress uniform.
I posted the photo on the left a couple of months ago in Theresa Pearl's Birthday – March 10, 1919. My cousin was scanning and sending me old photographs and this was one of them. Although only one of the children was labeled I knew who the other was because of other photos. I think that is probably their mother.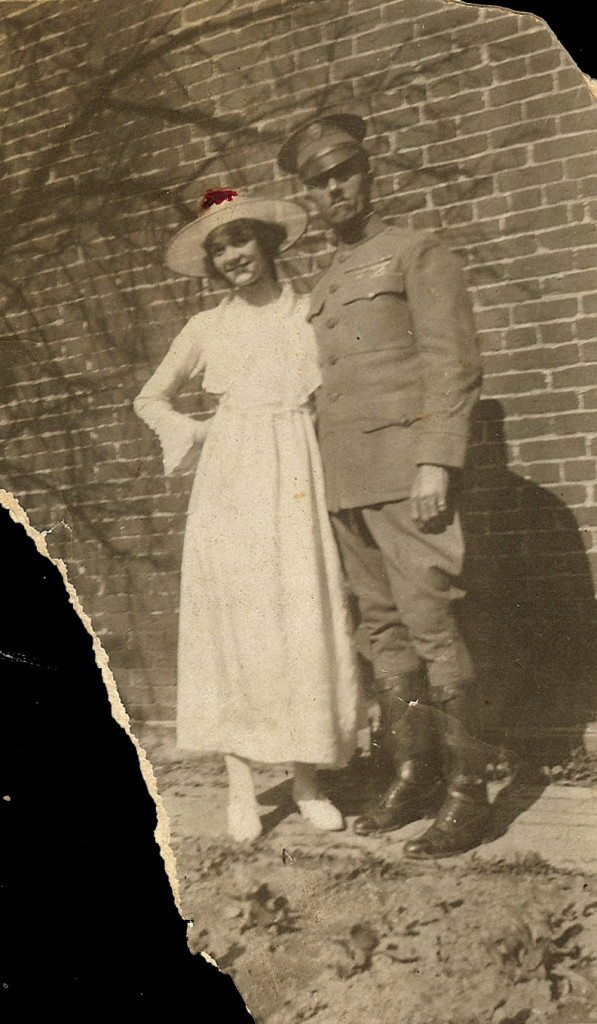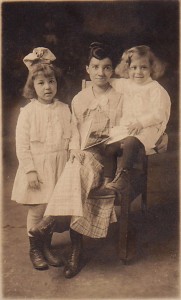 Today I was looking on Ancestry.com trying to fill in some of the gaps and noticed there was a little waving leaf next to Uncle Hugh Reed's brother-in-law, Clifford Edison Young. I decided to look and see what they had. There were several historical records, including a record of burial in the Los Angeles National Cemetery. It said that he was a Sergent in the United States Army during World War 1.
I thought of the photo of the mystery man in uniform immediately. I found the photograph and looked at it. I thought that the woman next to him looked like the woman with the two children – Blanche Young Reed. I am convinced that the soldier is Clifford but I'm not sure about the woman because Blanche had three younger sisters. Clifford was two years younger than she was and the three sisters were younger than they were. The sister in the picture looks younger than the soldier to me so I think that it was Nellie, Bessie or Elizabeth. Perhaps there is another picture that will turn up and completely solve the mystery.