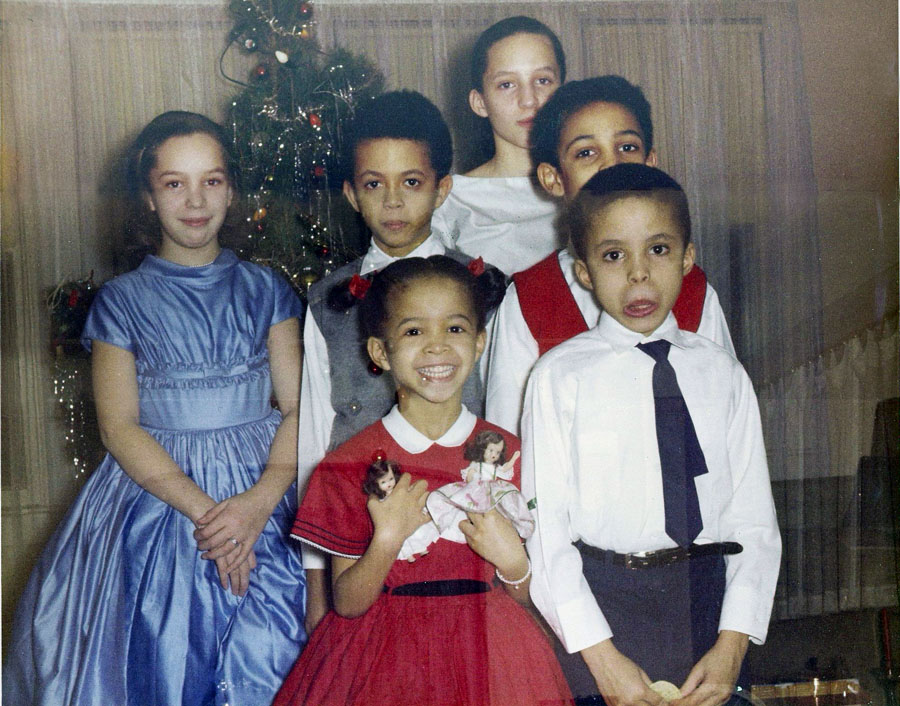 My cousin Warren always had a party on his December 30th birthday. All of the Cleage cousins gathered at his house where his mother, my aunt Gladys, made a punch of Vernor's ginger ale with orange sherbert floating on top. There was ice cream, chips, party favors and of course, cake. His cake, shown below, looks like a product of Detroit Awrey's Bakery. My cousin Jan corrected me and said it was probably a Sanders cake. Sanders also made cakes and the best chocolate miniatures ever. But I digress.

Because I count 11 candles on the cake, I'm going to say it was his 10th birthday which would make it 1958. The 11th candle would be 1 to grow on. There is no sign of his youngest brother who wasn't born until July of 1959.
Unlike the Sepia Saturday prompt, there is no bus and no Santa in my photo but the people are sitting facing each other and it was taken during the 1950s.