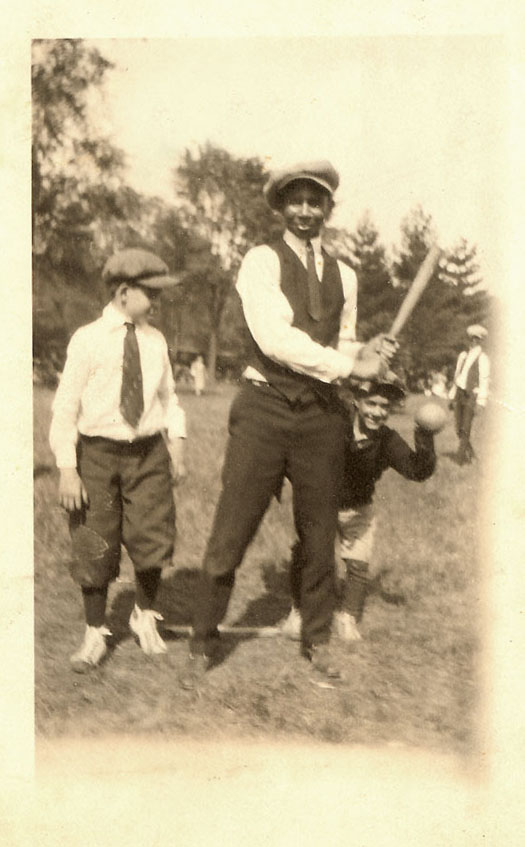 I have posted this photograph before as part of my discovery of the numbers on photographs as a means of sorting and dating them. My father's cousin, Theodore Page, is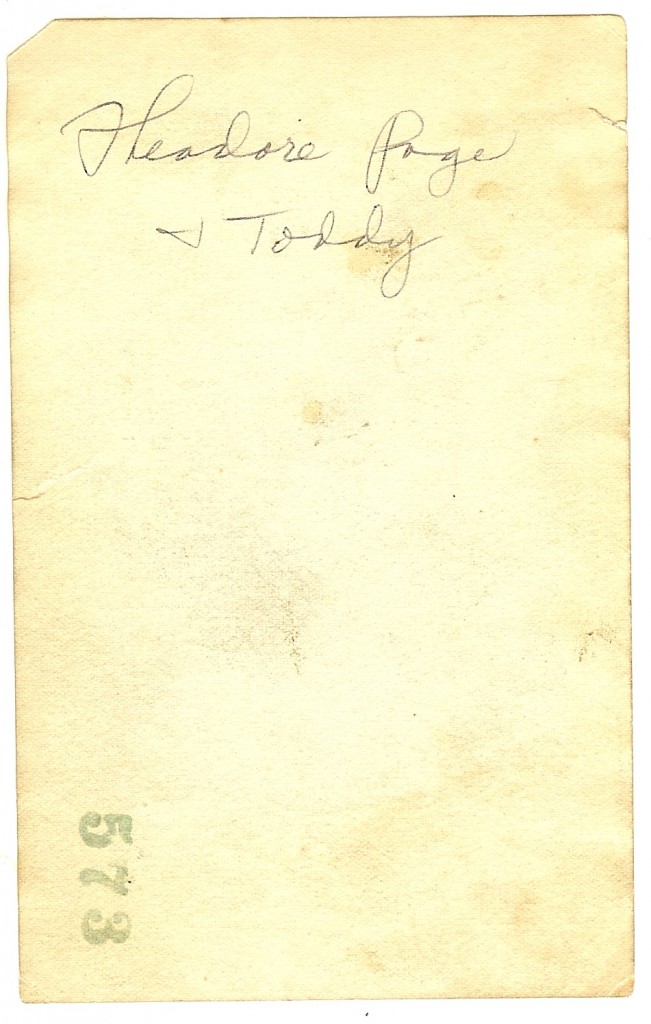 ready at the bat while my father, "Toddy" seems oblivious to the fact that he could have his head knocked off when Theodore goes to hit the ball.  The photograph was taken in the summer of 1922, probably at Belle Isle, an island park in Detroit.  The day was an outing for the extended Cleage family.
My uncle Henry loved baseball and often described the game in terms that made it seem like a work of art or a piece of music. My mother's mother used to listen to games on the radio. I never liked playing the game – I could not hit the ball. I didn't like watching it, compared to basketball, baseball games seem so long and slow moving.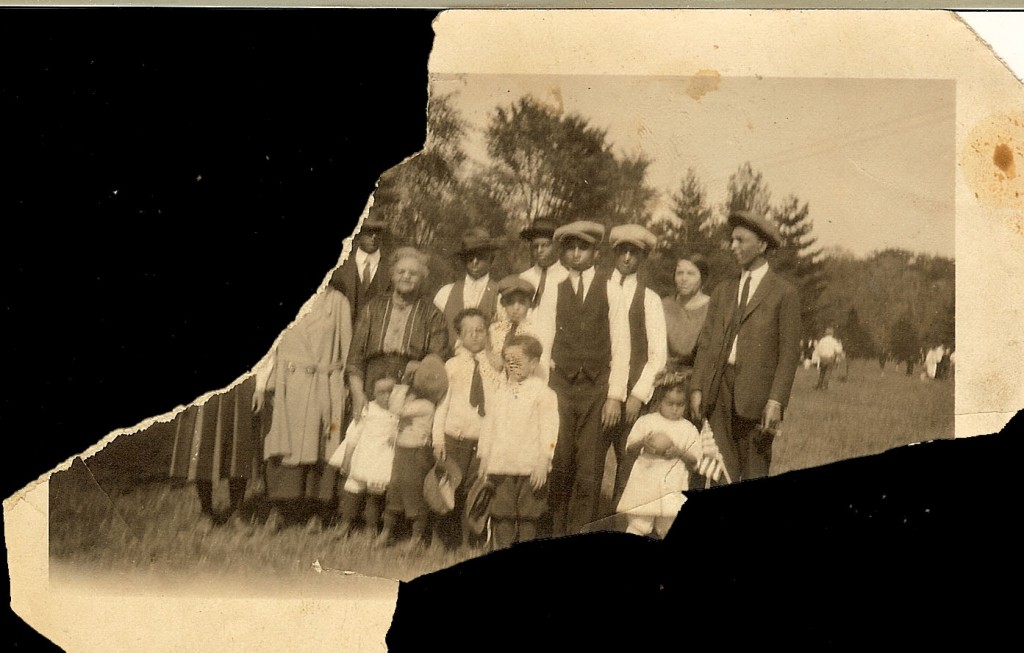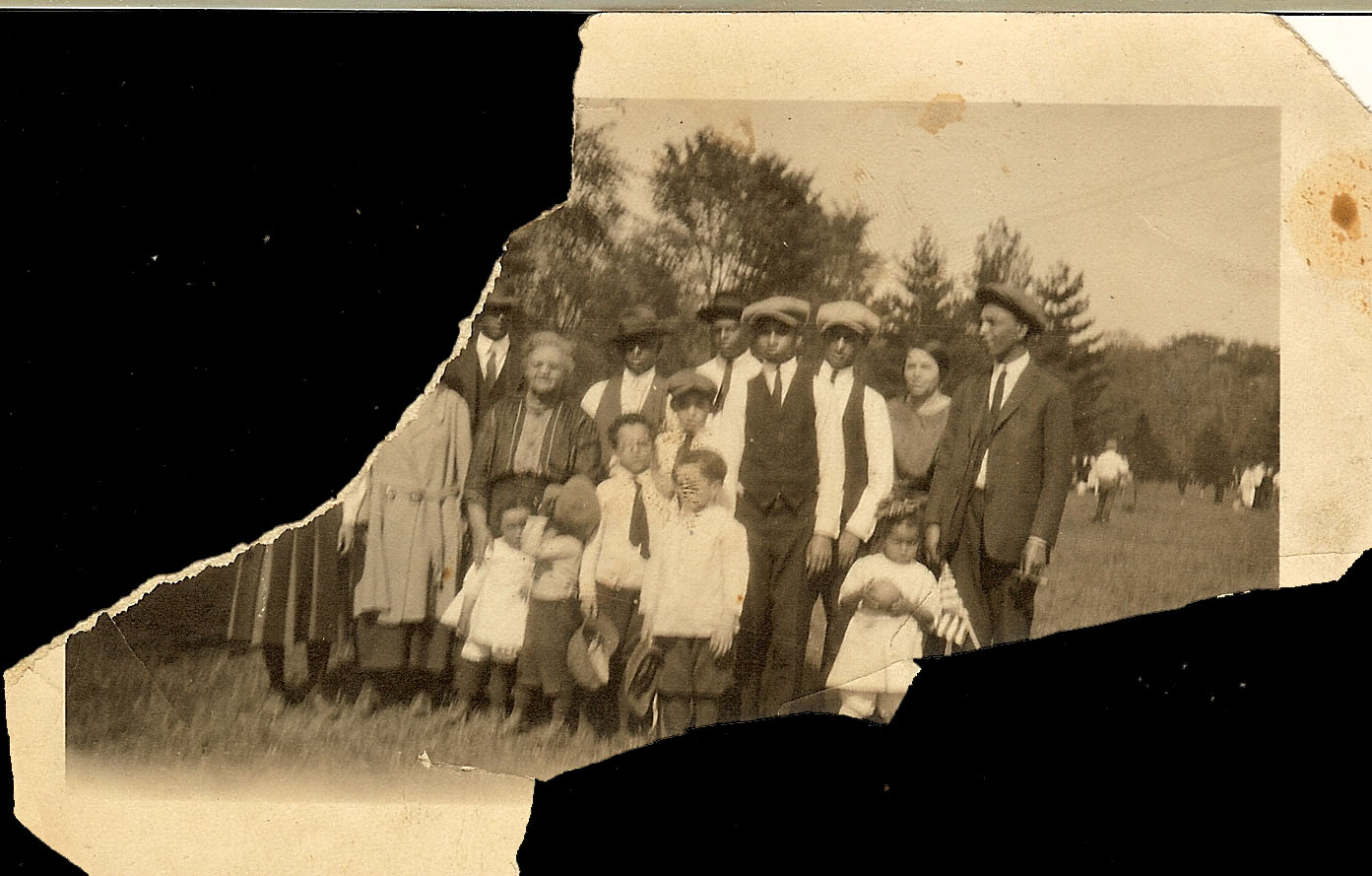 Some other posts about this day at the park:
Albert and Pearl (Reed) Cleage
More information about Yesterday