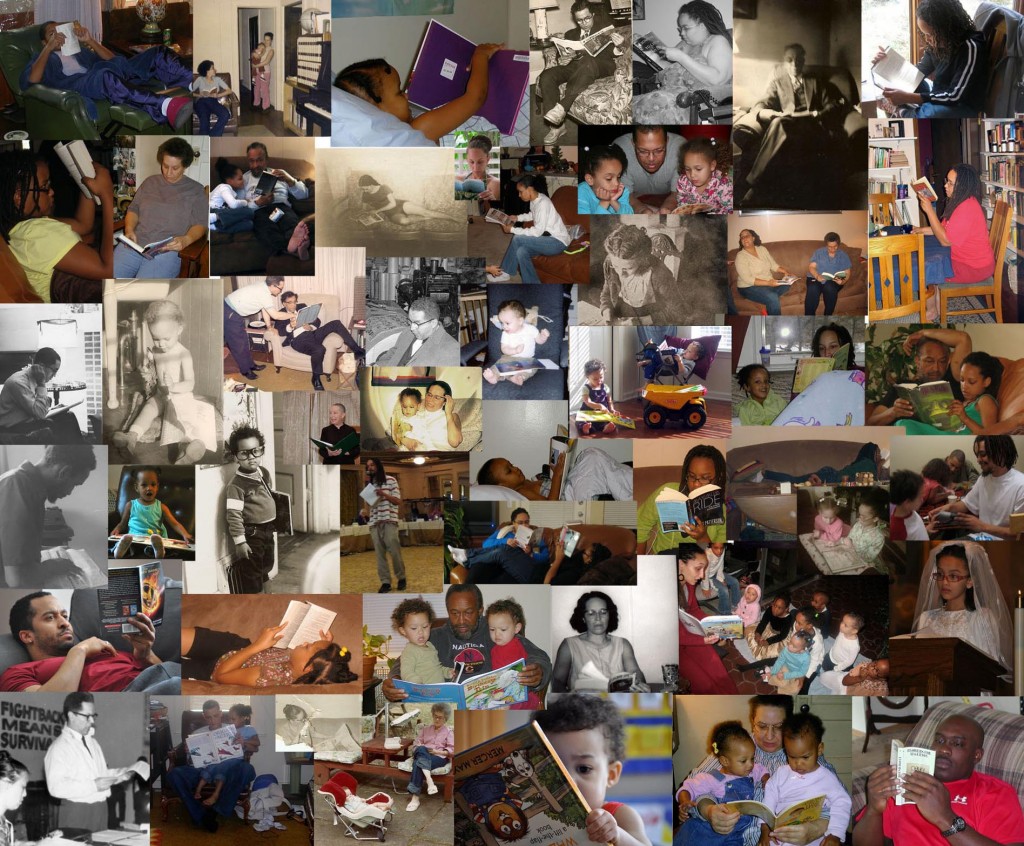 I come from a family of readers. When I was growing up there were magazines, newspapers, fiction, encyclopedias, cookbooks, comic books, poetry books, the Bible, children's books, adult books, how-to books, instruction manuals, old books and new books. We read paperback and hardcover books.  Now we read on Kindles, Nooks, computers and our cell phones.  We write full length books and chapbooks, for each other and for the world – fiction, poetry, speeches, plays, journals and diaries.  We publish newspapers, newsletters and blogs.  We give books as gifts and receive them. We buy them and we borrow them from the library and from each other.
What am I reading these days? When I am on the computer I read for information, usually related to a blog post I'm working on these days about a family related topic. And I read other people's blogs. Off of the computer, I am reading some Australian fiction that Pauline and her friends recommended for me. You can find the list on her website Family History Across the Seas.  I've also started reading genealogy related mystery novels on my Kindle.
Here are some reading related posts I've done in the past – I Met My Husband in the Library, Home Library 1931,   Getting An Education, The Illustrated News, Poems by James Edward McCall, Henry Cleage and the Press, Proof Positive – A Short Story by Henry Cleage,
To see the books my sister, Pearl Cleage has written go to Amazon -Pearl Cleage.  To see books my father, Albert B. Cleage Jr has written go to Amazon here.
This post was written as part of the Carnival of Genealogy (COG) #118 sponsored by  Jasia at CreativeGene .