We were living in Springfield, Massachusetts where my father was the pastor of St. John's Congregational Church.
One cool day in 1950 my little sister Pearl and I were playing with our dolls and buggy in the back yard. Perhaps it was one of those in the advertisement to the left.
I was four. Pearl was about 18 months. An older girl appears on the scene. I do not remember who she was. A neighbor? The child of a church member? No idea.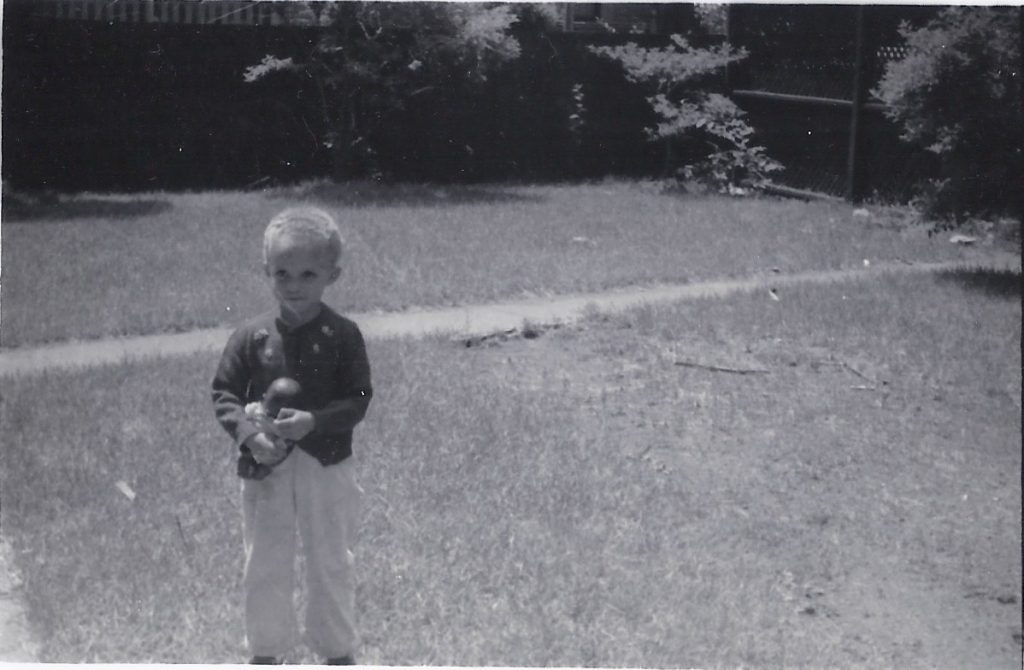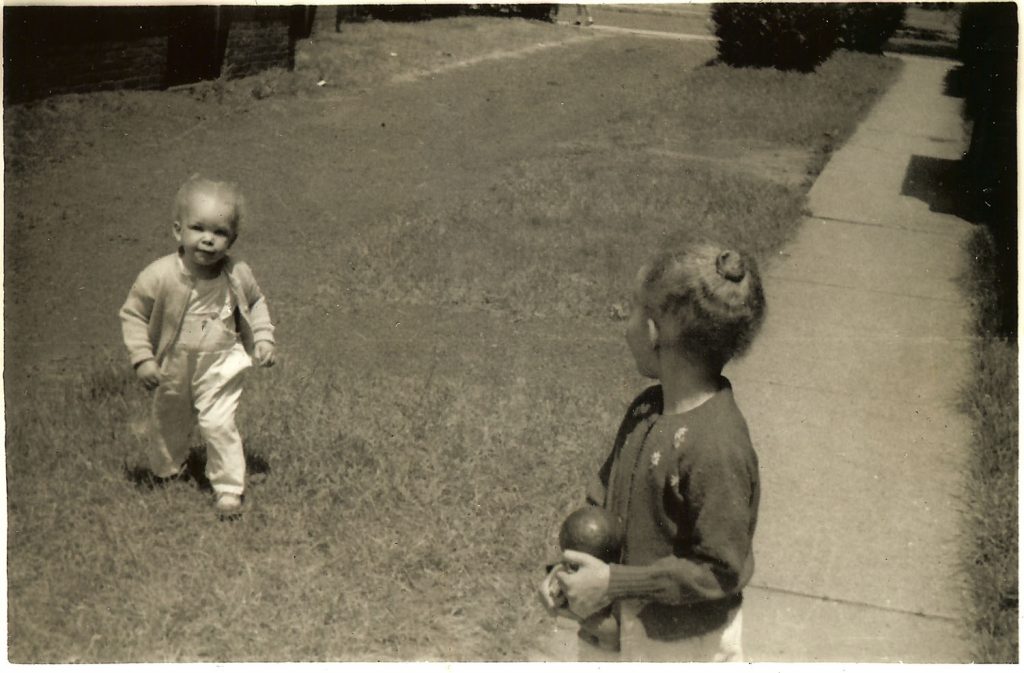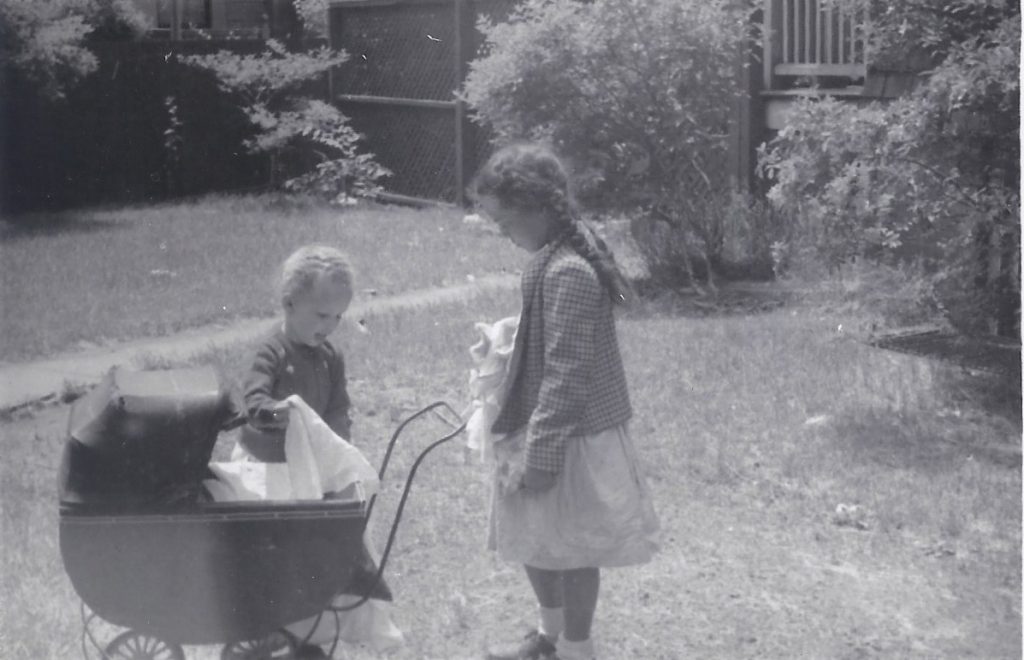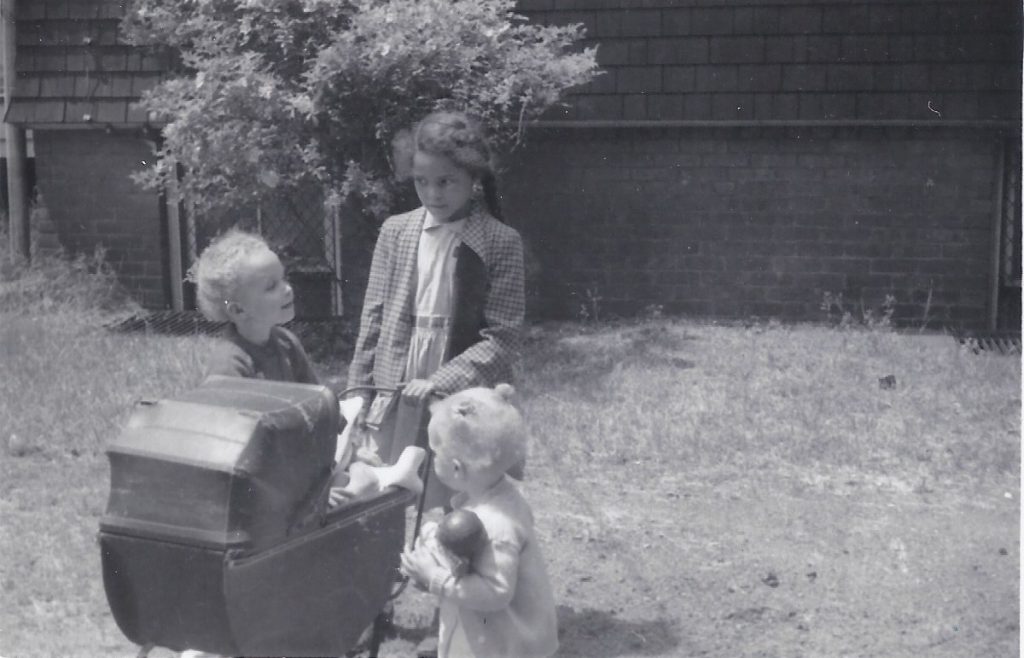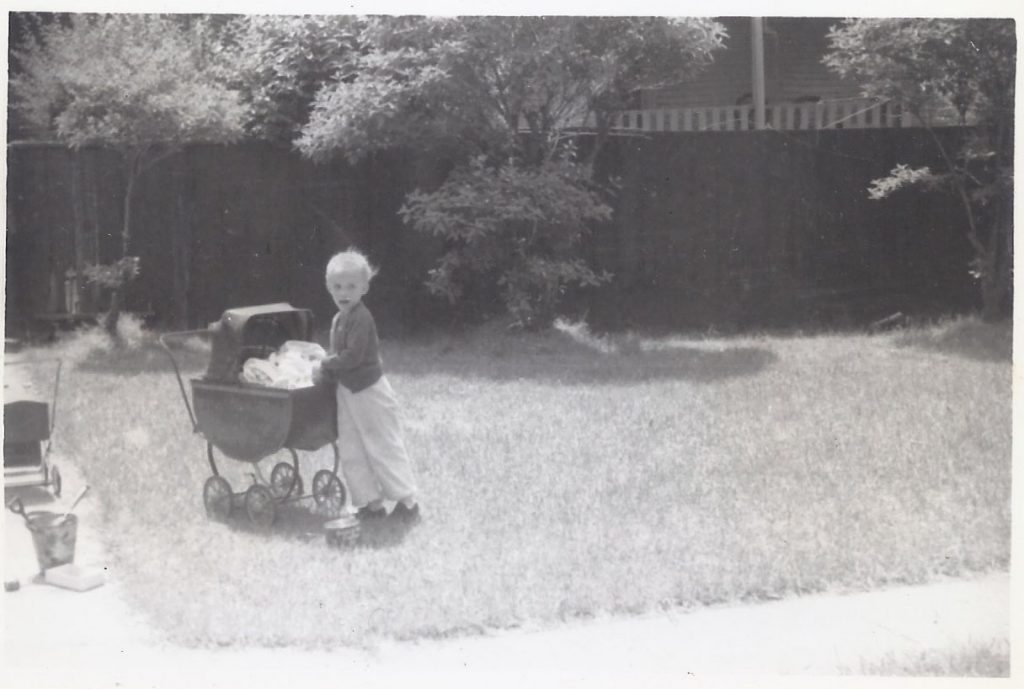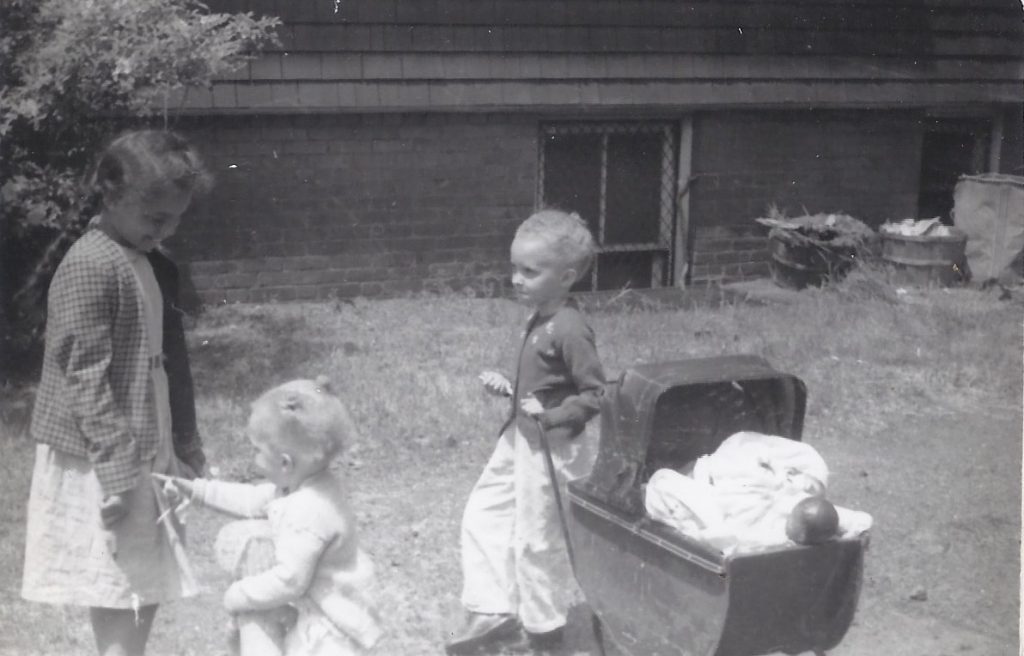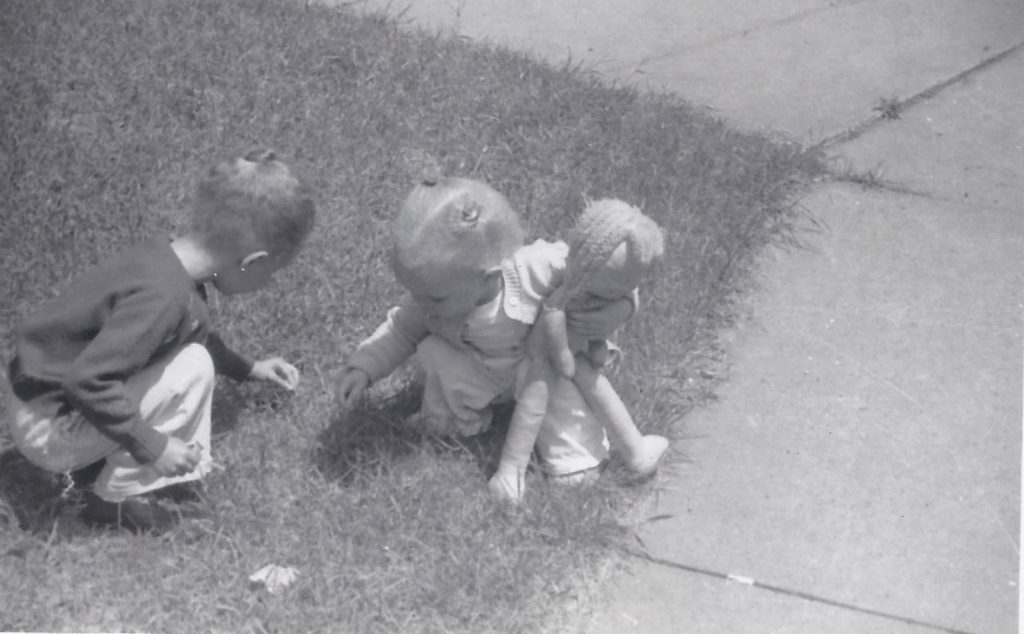 For more posts about me and my family in 1950 go to this link- My family in 1950