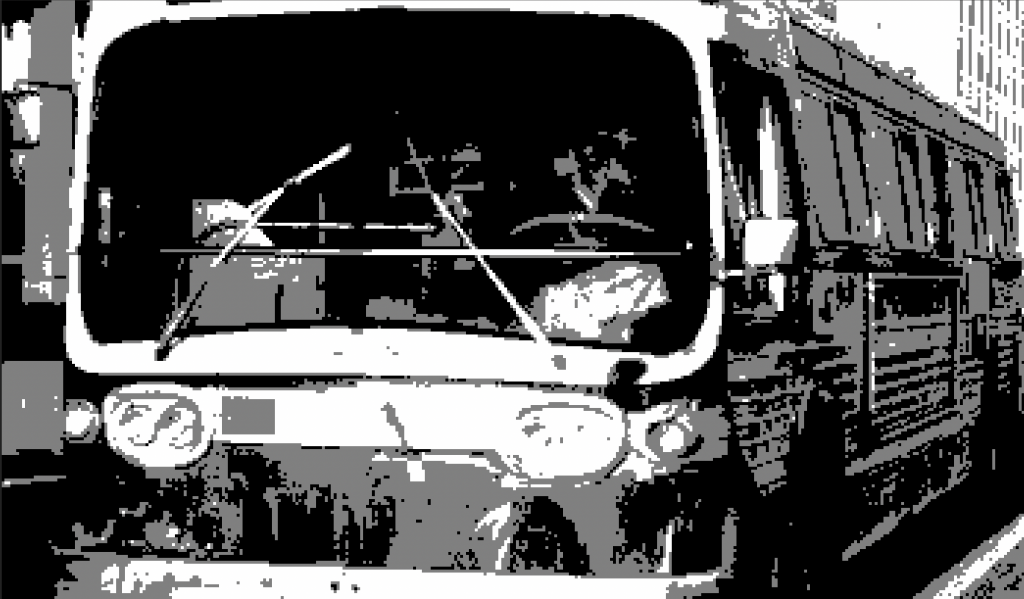 Oddly enough, I do not have any personal photographs of buses. I do have an ancient journal entry chronicling a very bizarre bus ride I took in Detroit down Joy Road on the Clairmount bus in 1969. I had just graduated from Wayne State in December of 1968 and I was enjoying my freedom. I was living in my own apartment and working at the Black Star Clothing Factory. My cousin Barbara was living in New York City, the East Village. at the time and I was plotting and planning a visit with her. I did make it later that summer. I turned 23 that August.
I didn't capitalize anything in the journal so I just left it like that.
journal entry
June 25, 1969
I don't know what is going on, it isn't good though. i was leaving friday for new york, but i don't think so soon. i need a bit more time (for what?) i been listening to new leonard cohen record. two days over and over at first it was tired, but now i really like it, after the old revolution, i liked best the partisan song about coming out the shadows. i am so sleepy .
everybody is mad/crazy, and i really don't understand at all. i need pearl's youth card so that I can leave, go to NYC.
yesterday on the way to a photo show, I was on the clairmont bus on joy rd. the driver was crazy, he acted like he was taking a pregnant woman to the hospital, he was weaving the bus in and out between cars. that was bad enough – old ladies rocking, weaving and falling, when suddenly a red light backs up traffic, or just stops it. he pulls belligerently into the lane of oncoming traffic (which lucky for us was empty at the time) and raced two blocks in the wrong lane to pull and bully his way in front of some poor car when the light changed. I was cracking up. the people weren't, just me. I couldn't control myself laughing, mouth open etc. they probably thought I was crazy or something. so ridiculous, can't even imagine a regular car doing that shit. I just don't know, I really don't. some lunatic jehovah's witness knocked on the door to give me a bible study tract. says god's kingdom is eminent. we should be so lucky.