The first job my grandfather got when he came to Detroit was as a steward on the Detroit and Cleveland fleet. His friend Cliff Graham worked as a waiter on the same fleet.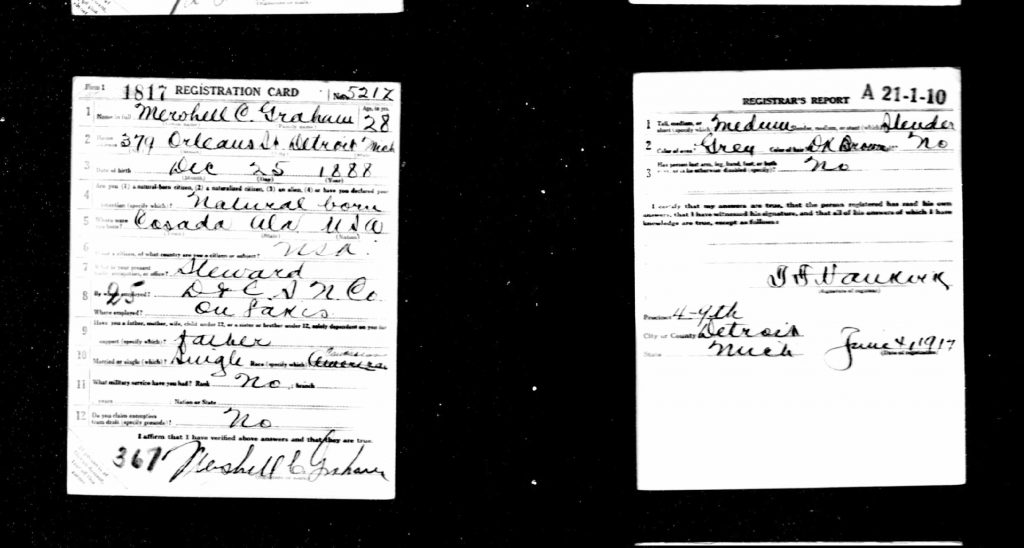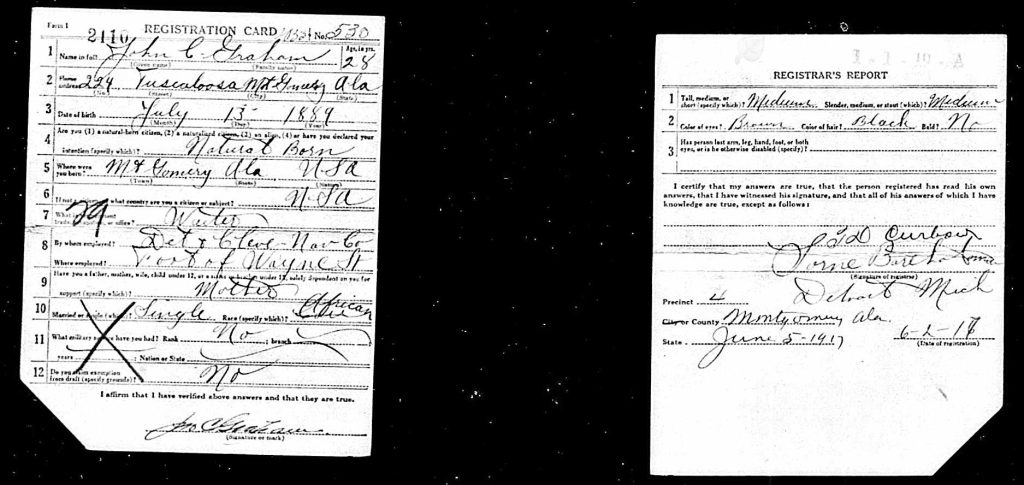 Traffic on D. & C. Route Increases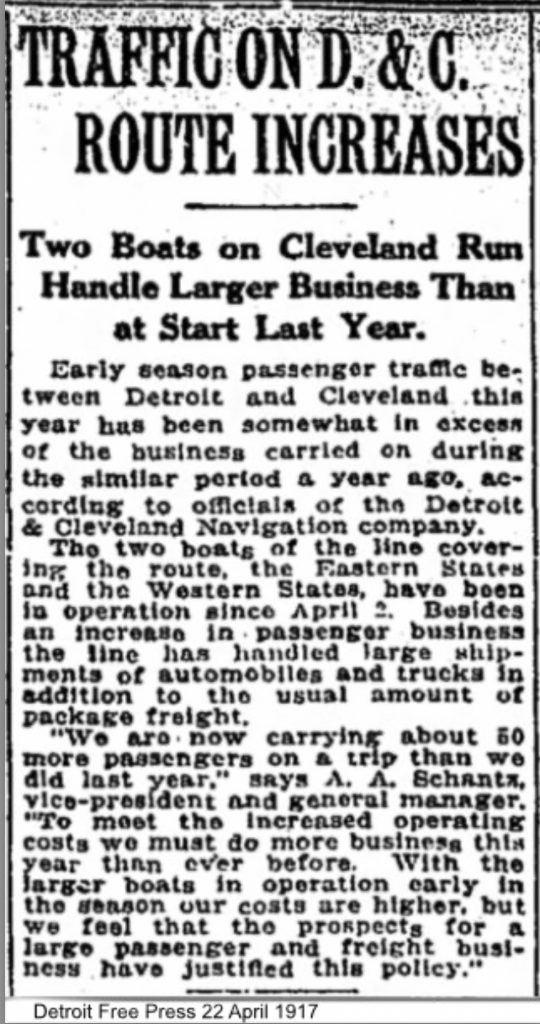 Two Boats on Cleveland Run Handle Larger Business Than at Start Last Year.
Yearly season Passenger traffic between and Cleveland this year have been somewhat in excess of the business carried on during the similar period a year ago, according to officials of the Detroit & Cleveland Navigation company.
The two boats of the line covering the route, the Easter States and the Western States, have been in operation since April 2. Besides an increase in passenger business the line has handled large shipments of automobiles and trucks in addition to the usual amount of package freight.
"W are now carrying about 50 more passengers on a trip than we did last year." says A. A. Schants, vice-president and general manager. "To meet the increased operating costs we must do more business this year than ever before. With the larger boats in operation early in the season our costs are higher, but we feel that the prospects for a large passenger and freight business have justified this policy.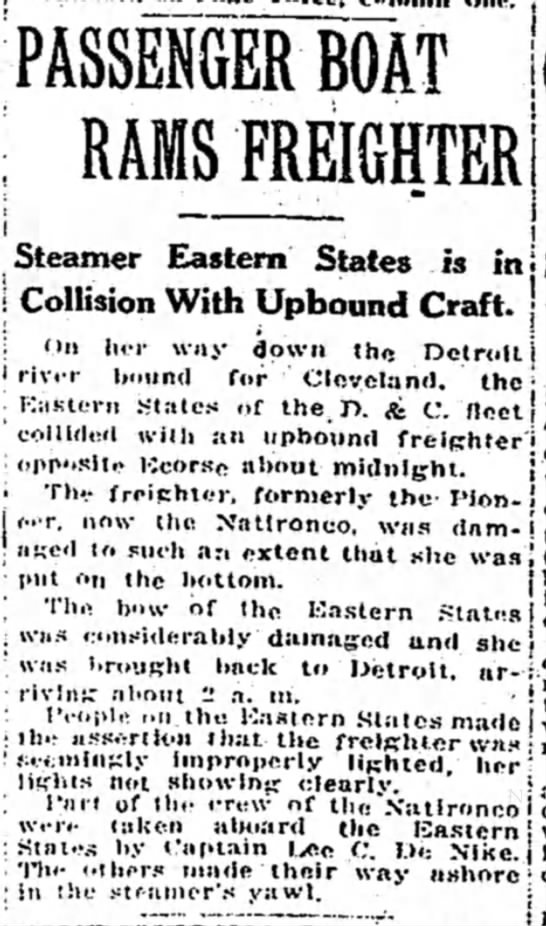 Passenger Boat Rams Freighter
On her way down the Detroit river bound for Cleveland, the Eastern States of the D. & C. fleet collided with an upbound freighter opposite Ecorse about midnight.
The freighter, formerly the Pioneer, now the Natironco, was damaged to such an extent that she was put on the bottom.
The bow of the eastern States was considerably damaged and she was brought back to Detroit, arriving a out 2 a. m.
People on the Eastern States made the assertion that the freighter was seemingly improperly lighted, her lights not showing clearly.
Part of the crew of the Natironco were taken aboard the Eastern States by Captain Lee C. C. Nike. The others made their way ashore in the steamer's yawl.
__________
On May 10, 1918, my grandfather started work at the Ford Motor Company.

Other posts about my grandfather's move from Montgomery, Alabama to Detroit, Michigan
Prologue: Montgomery
Bound For the Promised Land
The Land of Hope
One Way Ticket
The Steamer "Eastern States" – 1917