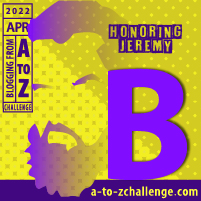 This is my ninth year of blogging the A to Z Challenge. Everyday I will share something about my family's life during 1950. This was a year that the USA federal census was taken and the first one that I appear in. At the end of each post I will share a book from my childhood collection.
Did you know that Basketball was invented in Springfield, Massachusetts by Dr. James Naismith while working at the local YMCA? You can hear him talk about it in the short interview below.
When my father was pastor of St. John's Congregational Church from 1945-1951, he had an active youth program, with boys basketball being an important component.
"Cleage's work was appraised in retrospect by the church historians in the commemorative volume The History of St. John's Congregational Church in 1962, more than a decade after he returned to Detroit. At the outset of Cleage's ministry at St. John's, it was noted:
'Mr. Cleage soon inaugurated a strong youth program for the church. Membership in St. John's Pilgrim Fellowship and College Forum was greatly sought after, and lectures of these groups grew each week. Included among the popular activities begun by Mr. Cleage were the junior and senior dramatic workshops.
A vigorous church athletic program that produced winning basketball teams coached by Mr. Cleage and Mr. Lindsay B. Johnson Jr., was another product of the new minister's youth program. During this period, a Brownie Scout group was organized under the leadership of Miss Adele Pickens, a Springfield school-teacher.'"
From Prophet of the Black Nation by Hiley H. Ward ©1969 United Church Press, pg 65.
Although I didn't play basketball, I did play catch.