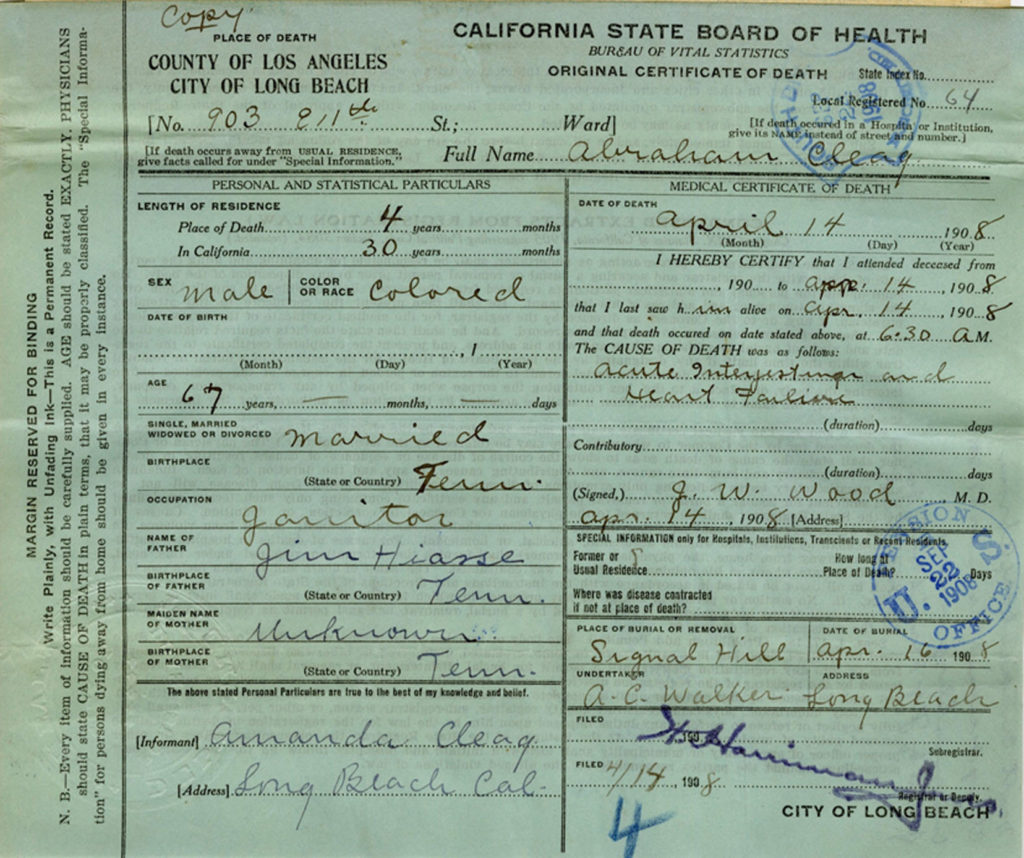 Death certificate
Abram Cleag was 67 years and was born Tennessee. He lived at the current residence in Long Beach four years. In California 30 years.
Name of father Jim Hiasse (Hurst), born in Tennessee.
Mother name unknown, also born in Tennessee. Note: His mother's name was Hulda Hurst. I got this information from his sister, Katie Cleage's Pension file.
He died April 14, 1908 at 6:30 AM of acute indigestion and heart failure and was buried at Signal Hill on April 16, 1908.

The informant was his wife, Amanda Cleag
Long Beach California
More about Abraham's death. Both Buried In Same Plot