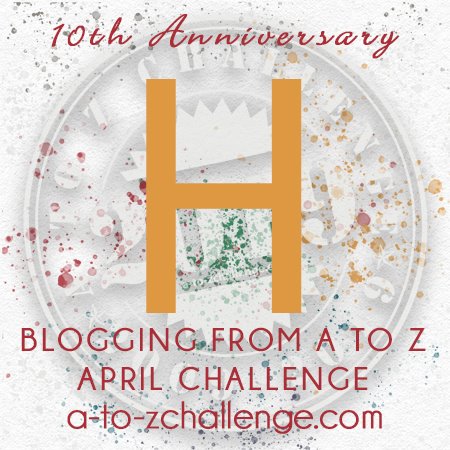 This is my 7th year participating in the A to Z Challenge. In the 2015 challenge, I wrote about the Cleages formerly enslaved on the plantations of Samuel and his sons Alexander and David Cleage of Athens, McMinn County, Tennessee. Most of the people in these posts are not related to me by blood or DNA, however my ancestors were enslaved on the same plantations with them.
This year I ordered the Civil War Pension files of the Cleage men who served in 1st Regiment, United States Colored Heavy Artillery (USCHA), during that war. Through these files I learned that their lives were much richer and more complex than census, death and other records can show. I am using the information from pension files and records that I found through the files for this years challenge.
Today we have Hillard, Charles A. Cleage's son giving testimony in step-mother Martha's widow's pension file.
Deposition D
18 February 1909
Athens, McMinn, Tenn.
Appeared: Hilyard Evans
I am 56 years old. Laborer. P.O. Athens, McMinn Co. Tenn. I am sometimes known as Hilyard Cleage, but I always sign my name Evans. Chas. A. Cleage was my father. My mother was Amy Cleage. My mother was Amy Cleage, my father's first wife. I remember when my mother died. I was small. Mother died in Nov. 1859. She died Nov. 7, 1859. We have an old record of the birth of my brother Phillip and he was born April 8, 1859 and I remember that he lacked one day being seven months old when mother died.
About a year, or near as I can remember, after mother died father married Martha Keith. I think they were married the next summer after mother died. I did not see them married. I was living with my grandfather then, but I remember that my grandfather took me to where they were on the Sunday after they were married and I ate dinner with them. I never heard of my father being married except to my mother and to Martha. Martha, I remember was only a girl when she and father were married and I know she was never married before. I have lived with them and near them ever since they were married and I know that father and Martha lived together as man and wife until he died last June. They were never separated or divorced. She has never remarried since his death.
Yes, I was at my mother's funeral and know she was dead before father and Martha were married.
I hear read my affidavits B.J. 4 and 6 signed Hilyard Evans and Hilyard Cleage and both are exact and were signed by me or rather sworn to by me and the two names are explained by the fact that I am sometimes known as Cleage but call myself Evans. Both statements are correct. I have no interest in this case. I cannot write. I have understood the questions asked me and have heard above read. I am correctly recorded.
Hilyard (his X mark) Evans
Deponent
Witness
Clifford Shoffeitt
No other available.
********
People often think that enslaved people didn't have surnames. They did. During slavery they might be used by the white community and then again, they might not. In some probate records the enslaved were differentiated by adding a last name if there were two people with the same first name.
After slavery people sometimes used the name of the last enslaver, or they might pick the name of a parent instead. This makes it difficult to trace families as people may use one name in the 1870 census and another in the 1880 census. Connections can be made if households remain together so first names can be checked from one census to the next.
Hillard (Hilyard) Evans was the son of Charles A. Cleage, whose mother was Julie Ann Evans. The children of Charles A. Cleage and his first wife Amy Cleage, went by the last name of "Evans". The children from his second marriage went by Cleage. Hillard's death record says "Cleage". His wife's says "Evans".