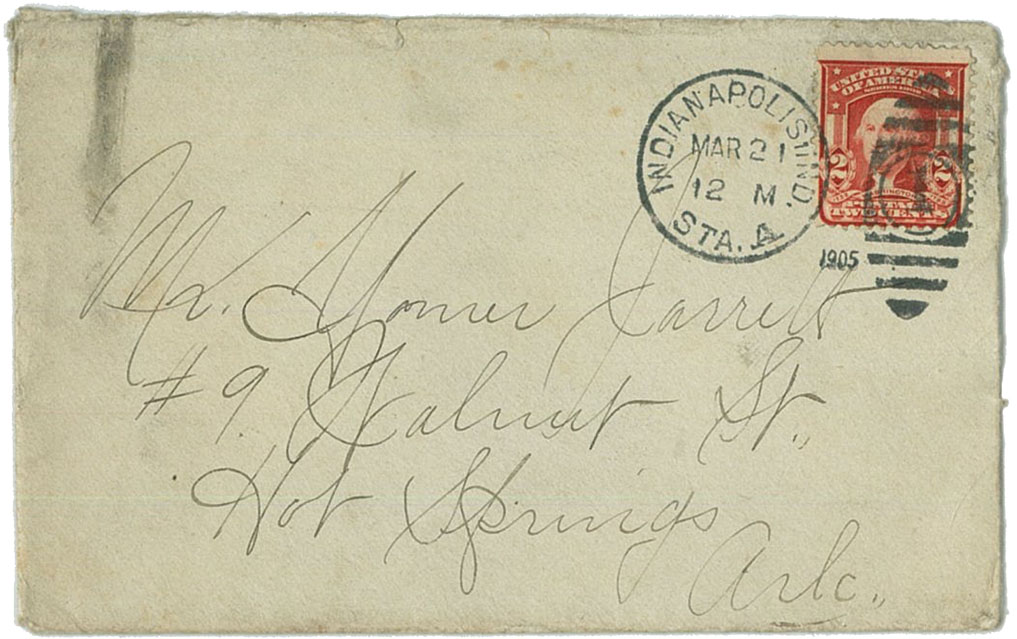 Homer Jarrett
9 Walnut St.
Hot Springs, Ark
2730 Kenwood Ave
Indianapolis, Ind
March 20, 1905
Dear Homer;
I received your strange letter an hour or so ago about 5:45 o'clock. I was glad to hear from you, but very sorry to read that letter Homer.
You must think me terribly hard hearted and cruel to think that I would tell or insinuate to her that she was not wanted with us. I should not expect anyone to do that for me, as I've often told you.
You must see Homer that we can't agree or understand one another, and so I shall say Good-by I am sorry Homer it is so, but it is.
I think I am doing my duty to my mother, as I ever hope to do.
Good-by
Good-by
Pearl Doris Reed