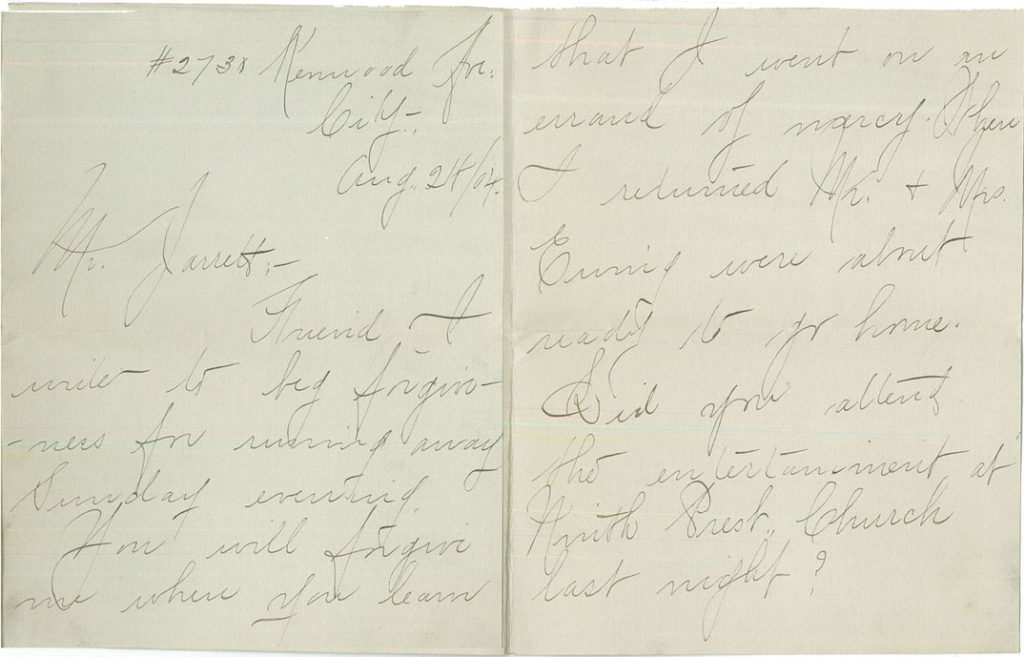 Homer Jarrett
412 Muskingun St. City
(penciled in ##23 W. Ohio City)
2730 Kenwood Ave.
City
August 24, 1904
Mr. Jarrett;
Friend I write to beg forgiveness for running away Sunday evening. You will forgive me when you learn that I went on an errand of mercy. When I returned Mr. and Mrs. Ewing were almost ready to go home. Did you attend the entertainment at Ninth Presbyterian Church last night?
Good by,
Pearl Doris Reed
______________
What entertainment was happening at Ninth Presbyterian Church on August 23?

And what was a conundrum supper?
Looking around online, I found that a "conundrum supper" was a fund raising ploy used in the late 1890s and the early 1900s. Each menu item was presented in the form of a riddle.