In 2011 a genealogy friend of mine, Megan Heyl of Hunting Down History, was helping me find the death date and place for my great grandfather, Louis Cleage. She wrote to the Indianapolis Public Library and asked librarian Mike Perkins if he could tell us anything. At the time, he could not. However, on October 6, 2015, he sent a copy of Louis Cleage's death notice from the Indianapolis Star. That is 4 years later!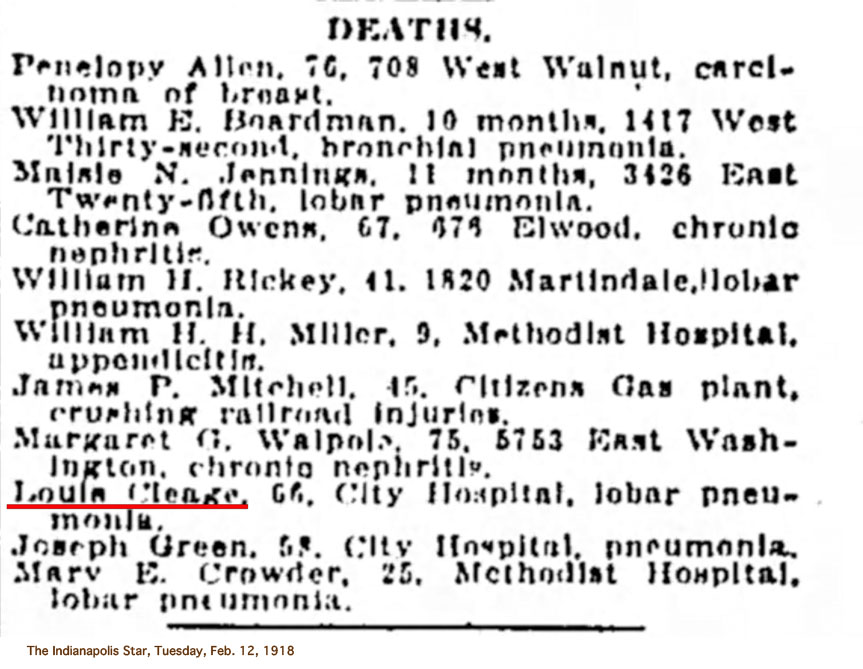 I wondered what was happening on the day he died. Using Newspapers.com, I was able to locate the full issue of The Indianapolis Star for February 7, 1918 and find out. The first thing I noticed when looking at the full list of deaths for that day, was that 6 of the 11 people that died, died of pneumonia. Below is a collage made from articles and advertisements in that day's issue of The Indianapolis Star.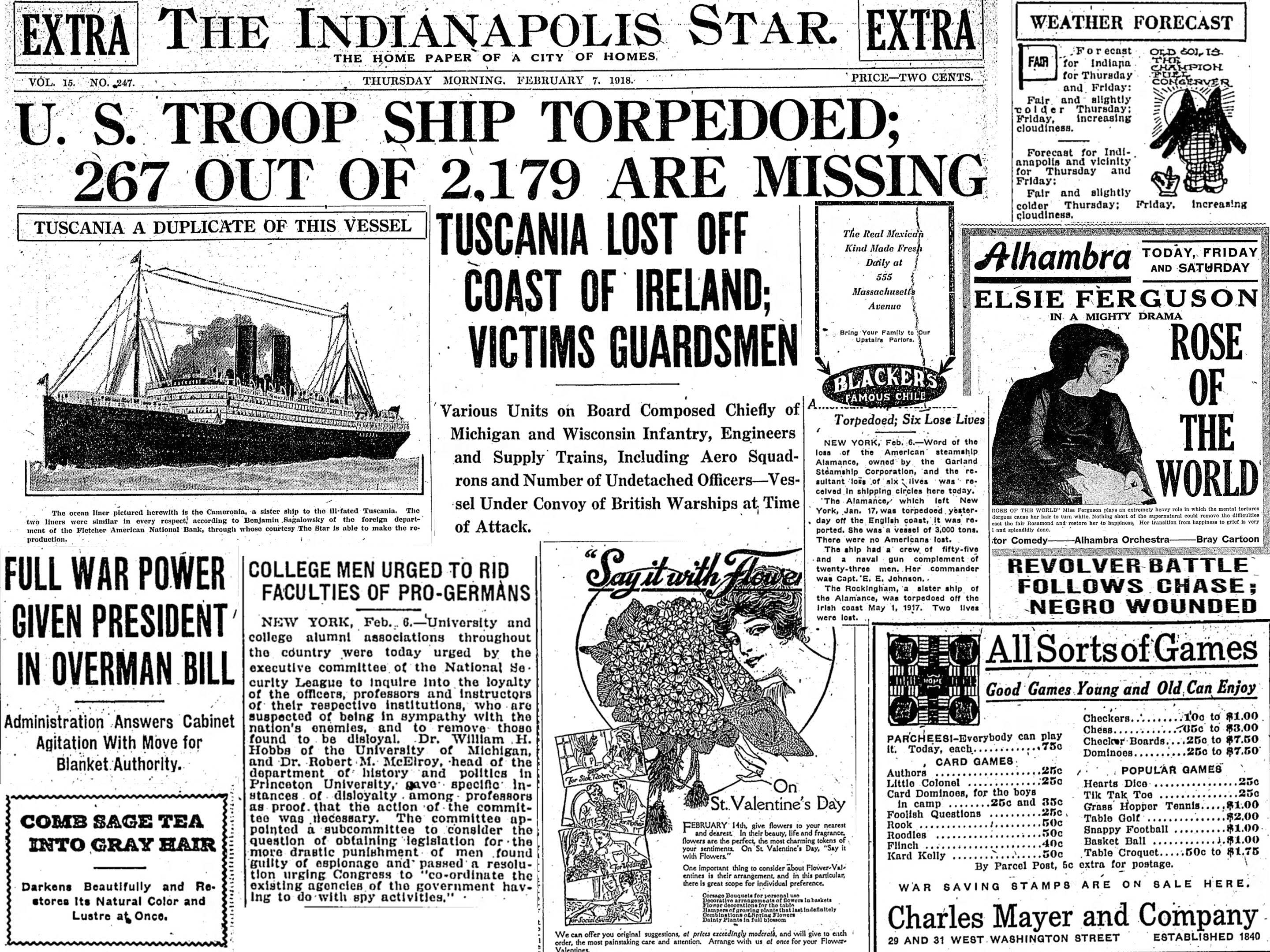 Other posts about Louis Cleage.
Louis Cleage & Family 1880
Louis Cleage – Work Day
Louis Cleage (pronounced Kleg)
Louis Cleage (pronounced Kleg)
Louis Cleage burial Spot
Louis Cleage's Death Certificate