This is the second batch of photographs fulfilling missed prompts for Sepia Saturday 47 – 200. With this I have answered every prompt since I began with #47.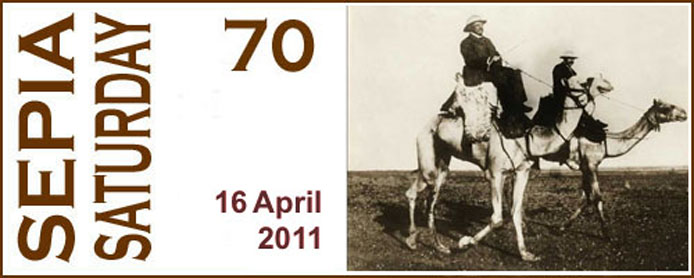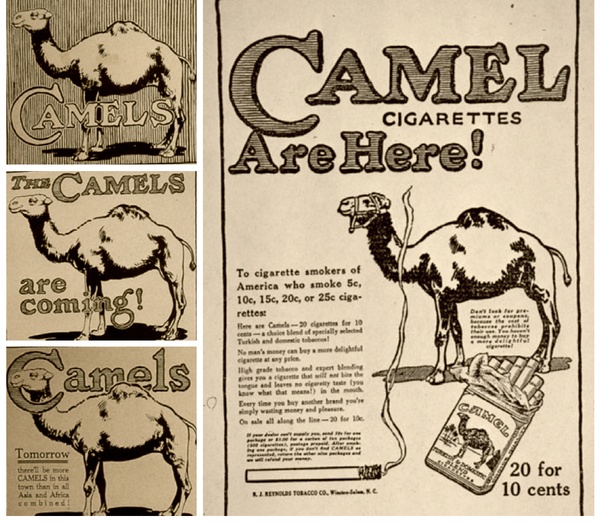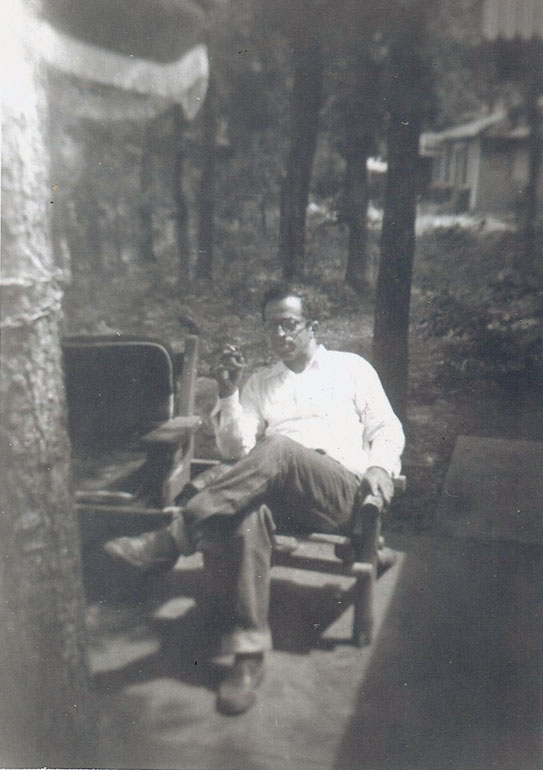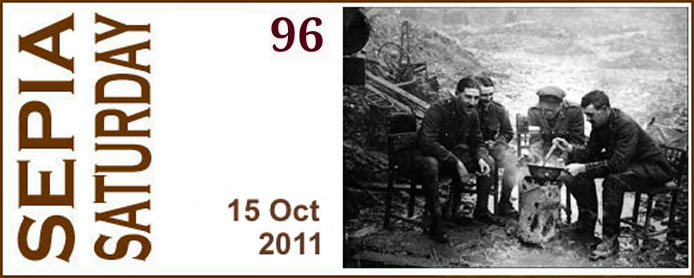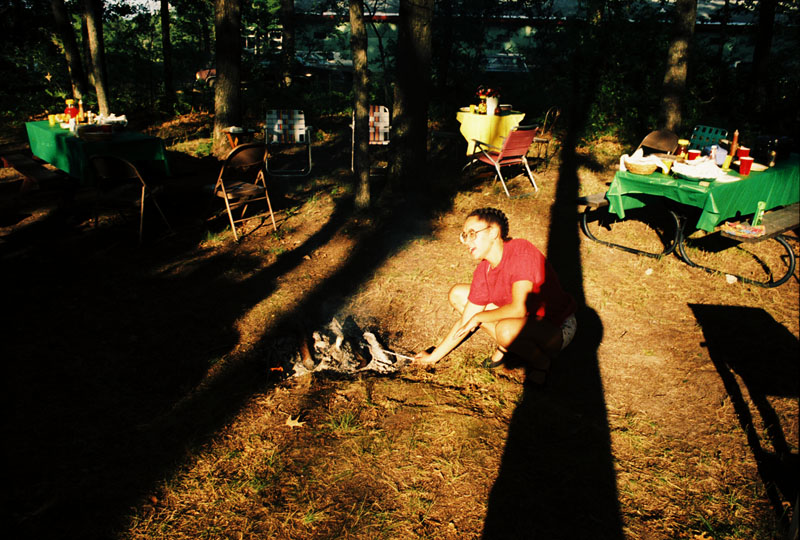 Jilo roasting a marshmellow during one of the rare Cleage Reunions in the Deer Park next to Louis' cottage in Idlewild, Michigan.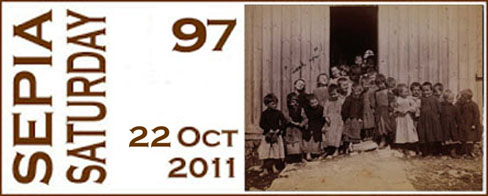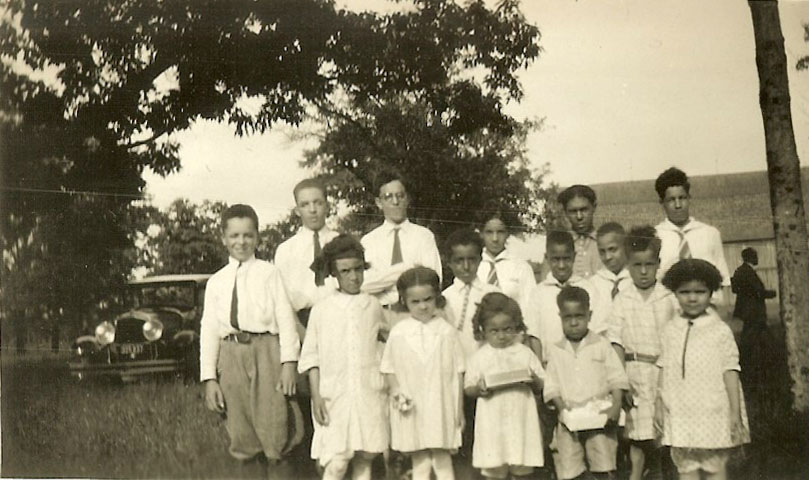 My father and his siblings with other children at The Meadows. About 1930.  In the first row, L > R Henry, Barbara, Gladys and Anna Cleage. In the second row also L >R, Albert Jr, Louis and Hugh Cleage. Unfortunately, I do not know the other children's names.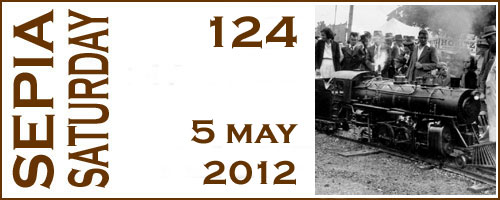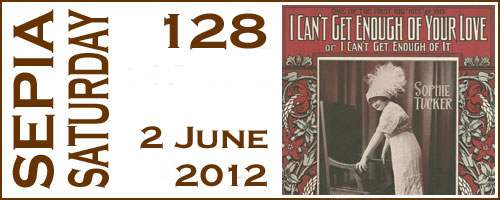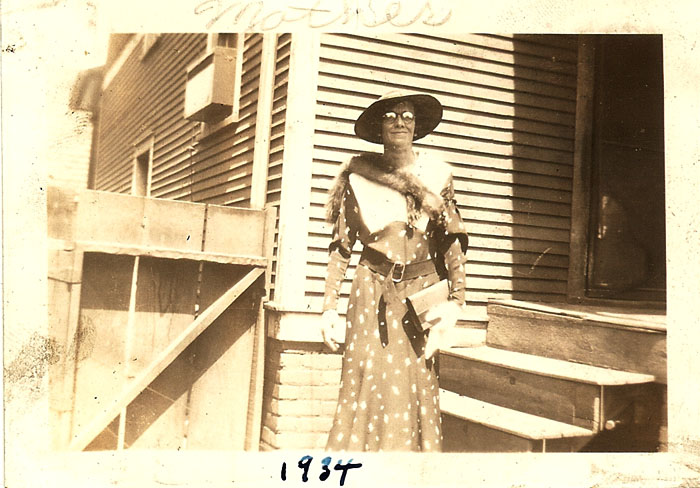 My grandmother Fannie Mae Turner Graham all dressed up for church by her back steps. I wonder what that box in the kitchen window was.  I found that there were "window refrigerators" in use during the depression.  You can see one here "LawCo vintage Window Refrigerator".  Or even better, here "Window Icebox, A Money Saver." Herb Mandel describes using one as a boy.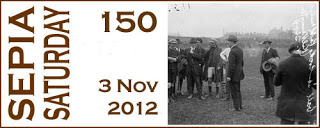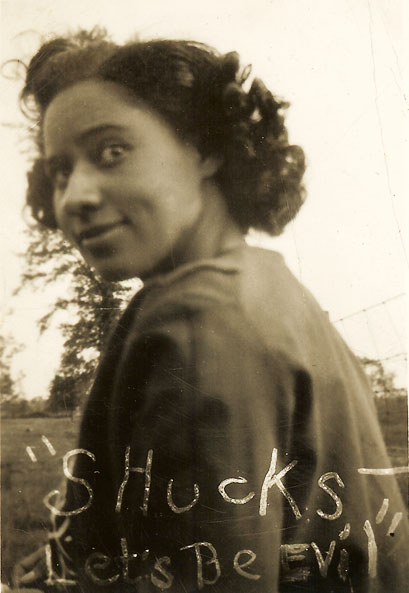 Unknown woman in Henry Cleage's box of photographs.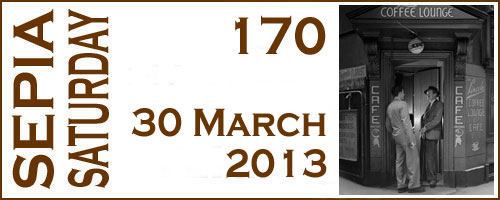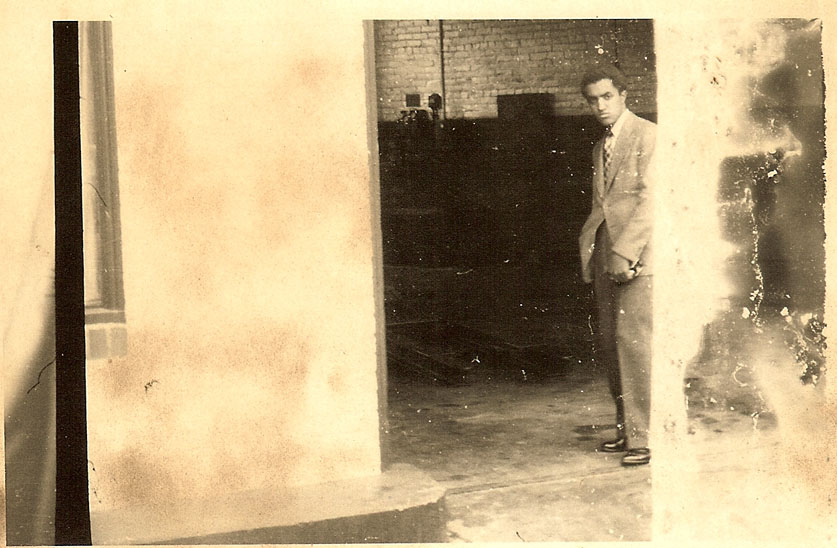 Uncle Hugh Cleage standing in a doorway.