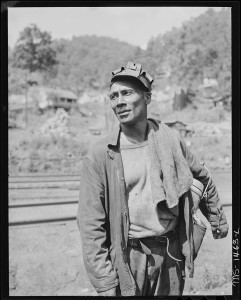 For this year's April A-Z Challenge I am blogging a series of sketches about the free people formerly enslaved on the Cleage plantations in Athens, Tennessee and their descendents. Click on any image to enlarge. Click on links for more information.

Virgil Cleage was born free in 1884, the sixth of the nine surviving children of Jefferson and Rachael Cleage.  His father was a coal miner in Rhea County, Tennessee. Virgil was literate and worked as a laborer, probably in the mines.  The children in this family attended school.
In 1906 Virgil married Lillian Brown.  In 1910 they were living in Anderson, Tennessee and Virgil worked in the coal mines there.  His sister Emma and her family lived next door.  Her husband was also a miner.  Virgil's first three children were born in Tennessee, Agnew was 3, Thelma was 1 and Beatrice was 7 months old.  They rented their house on Wind Rock Road.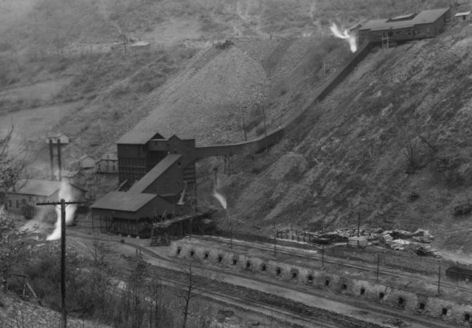 Their fourth daughter, Bernice, was born in 1916 in Kentucky. Perhaps they tried the Kentucky coal mines for a short time before moving to McDowell County, West Virginia. Here is a page about the West Virginia Mines, information and more photographs.
"West Virginia's southern coal fields were not opened until about 1870, though they were known to exist much earlier. One of the major southern coal fields was the Flat Top-Pocahontas Field, located primarily in Mercer and McDowell counties. The Flat Top Field first shipped coal in 1883 and grew quickly from that time. Individual mining operations were consolidated into large companies, and Pocahontas Fuel Company, organized in 1907, soon dominated the other companies in McDowell County.
"On March 12, 1883, the first carload of coal was transported from Pocahontas in Tazewell County, Virginia, on the Norfolk and Western Railway. This new railroad opened a gateway to the untapped coalfields of southwestern West Virginia, precipitating a dramatic population increase. Virtually overnight, new towns were created as the region was transformed from an agricultural to industrial economy. With the lure of good wages and inexpensive housing, thousands of European immigrants rushed into southern West Virginia. In addition, a large number of African Americans migrated from the southern states. The McDowell County black population alone increased from 0.1 percent in 1880 to 30.7 percent in 1910."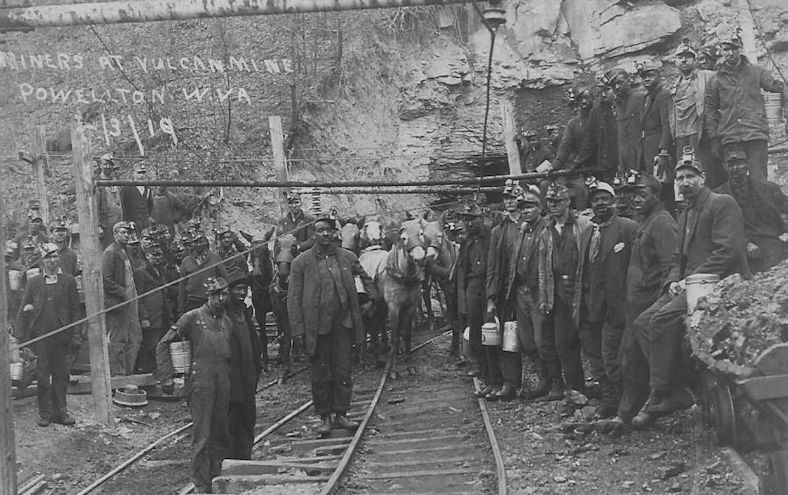 Virgil continued to work in the West Virginia coal mines for more than ten years. Three more daughters and a son were born there. Mattie Belle was born in 1922, Irene was born in 1924, Ophelia was born in 1925 and Harold in 1927.
The winter of 1927/1928 was a hard one for the family.  A week before Thanksgiving Day on November 18, 1927, Virgil's wife Lillian died of pulmanary tuburculousous. She was 44 years old. Her youngest child was not yet a year old.  The oldest daughter was seventeen.  In February of 1928 both Irene and Harold died of pneumonia. Irene was four and Harold was barely a year old.  That same year oldest son Agnew married Grace Womac and moved to Columbus, Ohio where he worked in the steel mills.
In 1930 the family lived in Browns Creek, Mcdowell County.  They seemed to have moved around a fair amount.  They rented their house for $10 a month.  Virgil worked as a coal loader in the mines.  I found descriptions of the job of coal loader here Who Is A Coal Miner?
"Loaders, inside, bituminous.—Shoot or blast coal from veins or beds after it has been undercut by machine miners and then load the coal into cars with coal-loading machines. In some mines they do the timbering; that is, set props or timbers to prevent the falling of slate, stone, and earth into the rooms of the mines; also lay tracks in rooms of mines and keep rooms in good working condition.
"Loaders, outside, anthracite.—Load coal into railroad cars and refuse into mine cars."
Virgil's daughter Thelma had married a coal miner and lived next door to her father.  The other four children lived at home. Beatrice was working as a maid. She had a daughter, Lunetta, a little over a year old. Bernice, 13 and Mattie Belle, 8 were in school.  Lunetta died a month later.  She was a year and eight months old.
By 1936, Virgil had moved to Columbus, Ohio  where he lived with his son Agnew and family. The younger children remained in West Virginia with their older sister Thelma. Virgil Cleage died in on October 9, 1938 in Columbus Ohio.  He was 54 years old.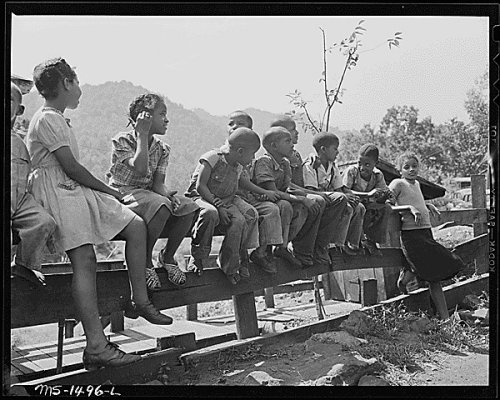 ________________
I had almost finished writing this when I decided to Google Virgil Cleage. Through that search I found Irene and Harold and marriages, children and deaths for the other children. I found several death certificates, freely available online. Now I guess I should go back and Google everybody else I have written about.
West Virginia Coal Miners and Coal Camps – Excellent photographs taken during 1935 – 1937  for the Farm Security Administration The exhibit features the work of two photographers, Ben Shahn and Marion Post Wolcott.