My sister recently found a stash of old family photos that she had forgotten she had.  She was nice enough to bring them over to me to add to the collection.  Among those photographs were these of my maternal grandfather, Mershell C. Graham called Poppy by us.  When these photos were made, he was Shell and apparently quite dapper.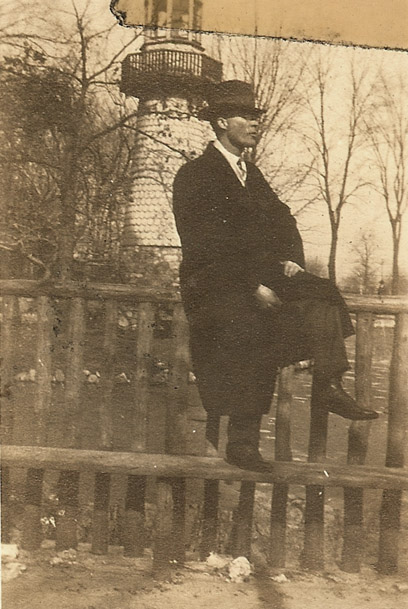 In the first picture we see him perched on a fence with a tower in the background.  It looks sort of like a  bell tower.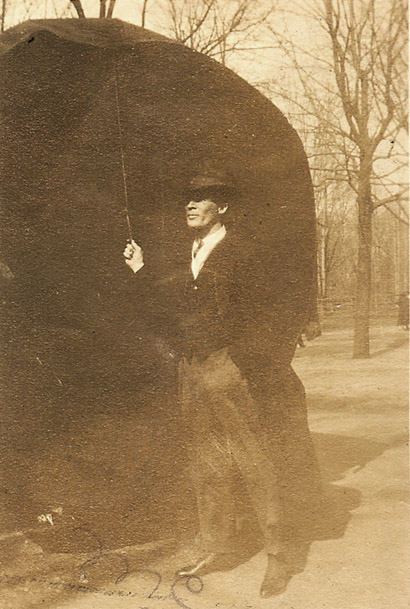 In the next photo MC seems to be holding an umbrella and wearing tails.  On the other hand it looks like it's pretty big for an umbrella. In the back is a wooden fence, but not the same one as in the tower photo. There are several people walking up and down the street too.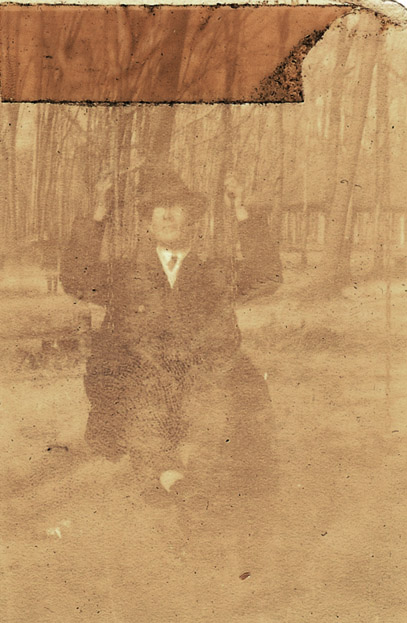 In the third photo my grandfather is swinging in the woods.  In the background there is something that could be a house or other building.
These photos were  around 1916 in Montgomery, Alabama. I think.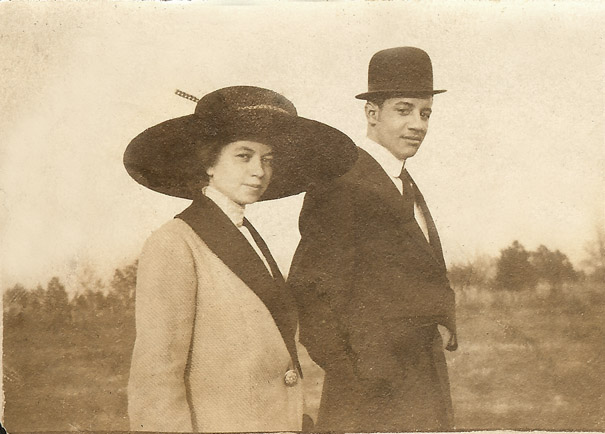 The last photo I include because they are such a cool looking couple. I know nothing beyond they were my grandfather's friends.
For other Sepia Saturday entries with towers in them, click HERE.  Other posts about my MC Graham:  The Proposal,  The Proposal Accepted, Poem for Poppy,  Mershell's Notebook and Poppy Could Fix Anything.