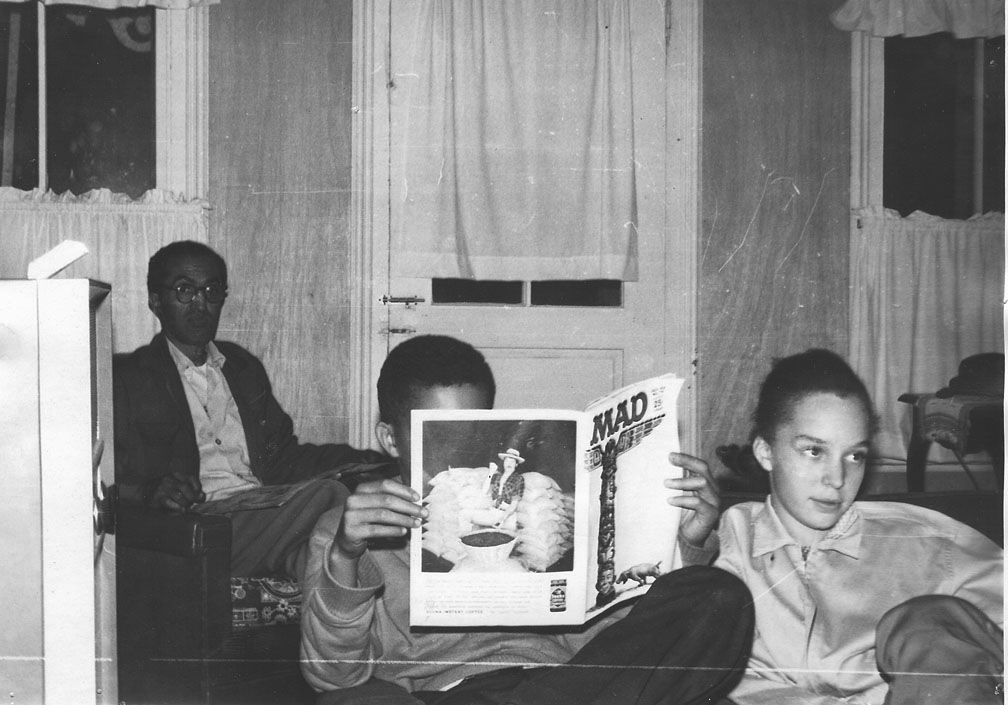 Unfortunately Warren was not reading the Saturday Evening Post in this photo, he is reading a Mad Magazine.  For several years I remember copies being around the house.  Such a crazy magazine.
By searching online I was able to find a copy of the cover of this issue.  It is dated October  1962.  The copy in the picture above looks pretty new. Everybody seems to be wearing cool weather clothes so it could well be October of 1962.  Warren and Pearl were both high school freshman in 1962.  Hugh was printer/owner of Cleage Printers.
Old Plank was the farm house on two acreas that my family owned near Wixom, Michigan.  We spent as much time as we could there and were often joined by other family members who also made the short drive from Detroit.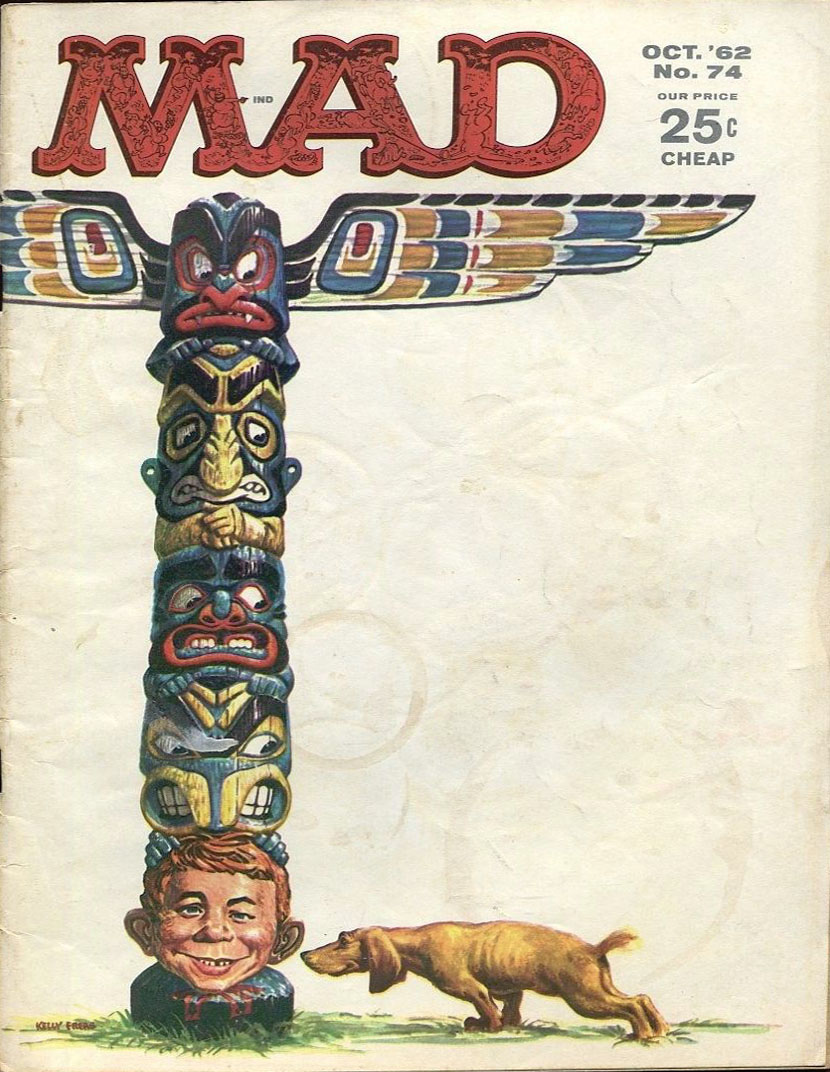 You can read more about Old Plank in these posts: