Here is a photograph including 3 signs from the early 1940s and a rough sketch of the same area that I did in 1968. Both were taken from upper floors on Wayne State University buildings looking on Cass Ave.  I did the sketch from an upper floor of State Hall.  I believe that the photo was taken from Old Main, (the only tall building facing that direction on campus at the time), by my uncle Henry Cleage while he was a student at Wayne.
After looking on Google maps, I no longer think this was taken from Old Main, looking down Cass.  I wonder where it was taken from because that is definitely the Macabee building.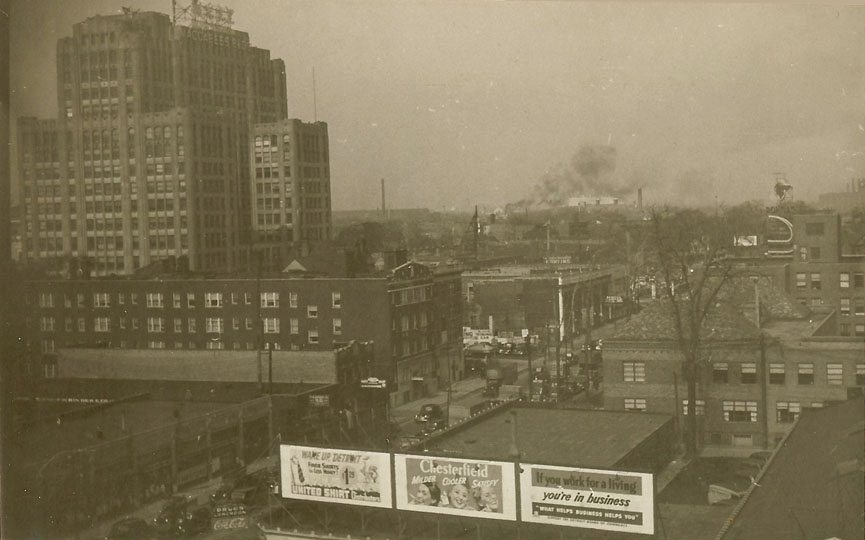 The Macabees building on the upper left corner use to hold the Detroit Board of Education. My husband and I went and picketed there the first day we met, in support of the Northern high school student boycott in the spring of 1966.  You can read more about that in I Met My Husband in the Library.