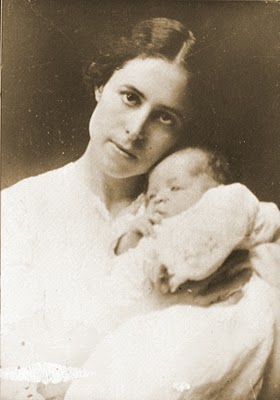 For this year's April A-Z Challenge I am blogging everyday using items taken from the letters written by my grandfather to my grandmother from 1907 to 1912, starting with "A" and moving right through the alphabet to "Z" during April.
As I tried to figure out an X word to use for this post, I wondered if an x-ray machine was in use during 1910 when my grandfather finished medical school.  Yes, they were. Wilhelm Conrad Rontgen discovered them in 1895 and by 1910 there were various early versions of x-ray machines.  Here is a photo of Rontgen's wife's hand, with ring.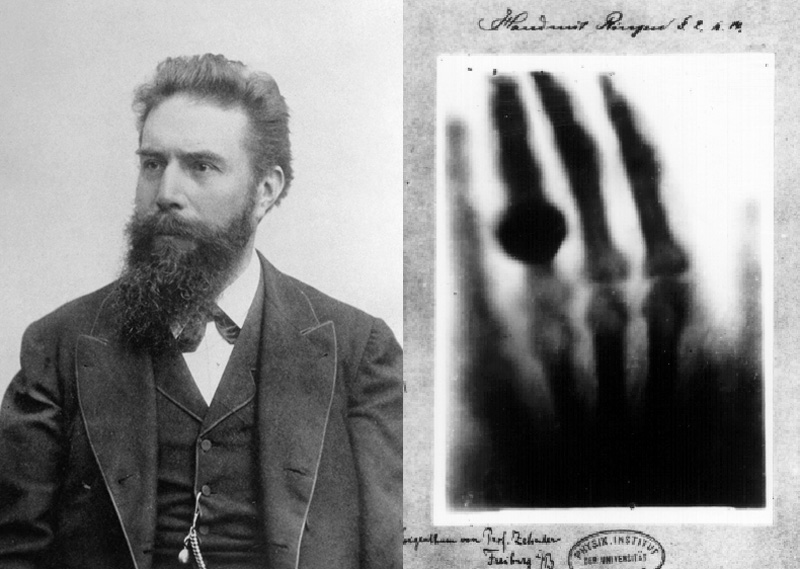 Since this information was not included in one of my grandfather's letters or cards, I am also including this postcard of the log cabin in Palmer Park, Detroit.  It was built for eX-senator Palmer and still stands.  This card was postmarked Buffalo N.Y. July 21, 1911.  My father, Albert B. Cleage Jr, was just over 1 month old.  I don't know what the purpose of the trip was. On July 12, my grandfather sent a 1 month birthday card to my father, which was postmarked Detroit.  I remember being called "nigger" by some white children in this same log cabin one long ago summer day in Detroit while on a family outing to Palmer Park.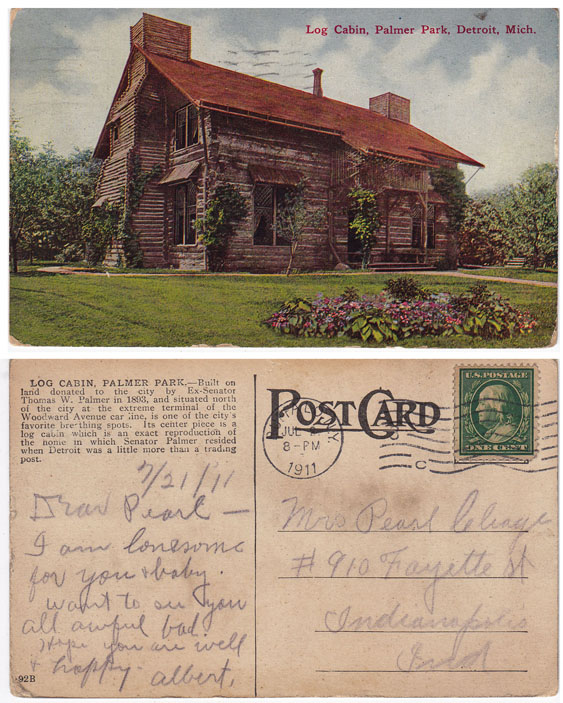 "Log Cabin, Palmer Park, – Built on land donated to the city by Ex-Senator Thomas W. Palmer in 1893 and situated north of the city at the extreme terminal of the Woodward Avenue car line, is one of the city's favorite breathing spots. Its center piece is a log cabin which is an exact reproduction of the home in which Senator Palmer resided when Detroit was a little more than a trading post"

7/21/11
Dear Pearl – I am lonesome for you and baby. Want to see you all awful bad. Hope you are well and happy.
Albert