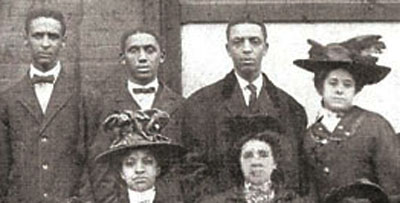 For this year's April A-Z Challenge I am blogging everyday using items taken from the letters written by my grandfather to my grandmother from 1907 to 1912, starting with "A" and moving right through the alphabet to "Z" during April.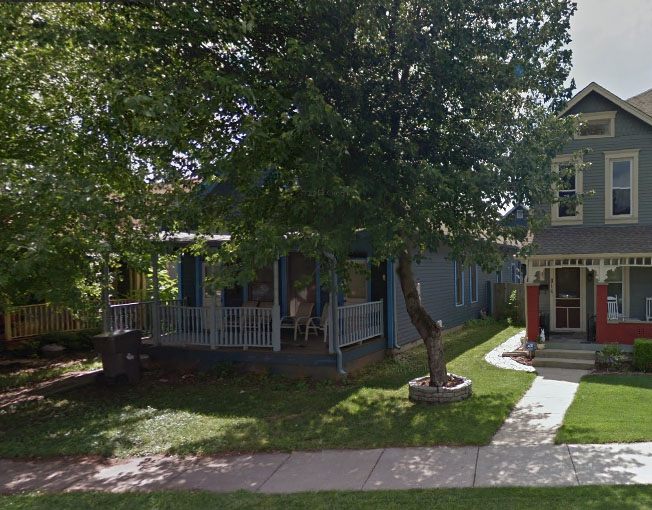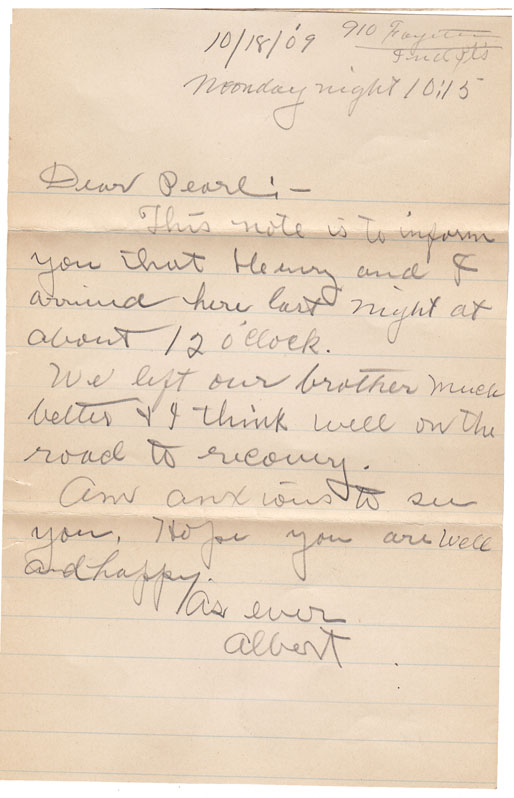 10/18/'09 
910 Fayette Indianapolis
Monday night 10:15
Dear Pearl:-
This note is to inform you that Henry and I arrived here last night at about 12 o'clock.  We left our brother much better and I think well on the road to recovery.  Am anxious to see you.  Hope you are well and happy.
As ever, Albert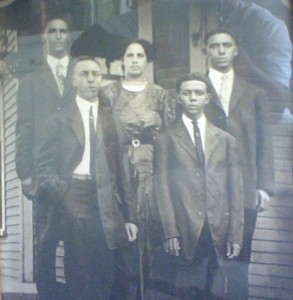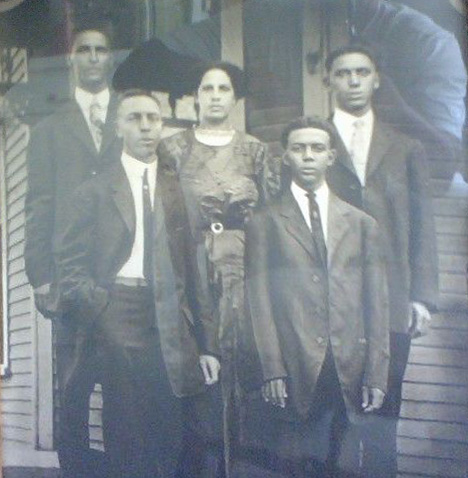 After my grandfather Albert came back from his summer on the Steamer Eastern States, he and his brother Henry went to Athens, TN to visit their brother Edward. Edward suffered from rheumatoid arthritis most of his life. He was the only one of the 5 siblings who remained in Athens. He married Mattie Dotson and they had 5 daughters, although all of them might not have been born at the time of this visit.  Edward died from 'Tuberculosis and Rheumatism" in 1926, when he was 47 years old.  Curing his brother's arthritis was something my grandfather mentions several times in his letters. It must have been a great disappointment that he was unable to do so.
I have been so overjoyed at finding the house where my grandparents started their married life and my father was born that I never went to any site that showed the date it was built. While looking for a good photo on google, I looked at several real estate sites. One of them was the one above. I saw that this house was not built until 1930.  How disappointing. The period I am writing about was 20 years earlier. There must have been an older house there that was torn down and this new one built.
I looked for some older houses and found this one built in 1870. The house my family lived in was probably not a newly built home. Maybe the house they lived in looked more like this, without two bathrooms and the ongoing renovations.