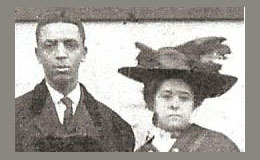 For this year's April A-Z Challenge I will be blogging everyday using items taken from the letters written by my grandfather to my grandmother from 1907 to 1912, starting with "A" and moving right through the alphabet to "Z" during April.
May 27, 1910
My dear Sweetheart:
…Had I known you were coming back to evening services would not have gone visiting – I went to Bethel Church Monday night to a musical- Messrs. Lewis and Thompson each sang a solo and also Mrs. Maud Beatty and Miss Myrtle Broadie each sang a solo and the two a duet – I didn't enjoy program much, Wednesday I also attended the state convention of the federation of women at Baptist church. Program was fair – do you think you can go with me to our church June 7th or were you joking?  Have you seen the comet yet? I really have this time…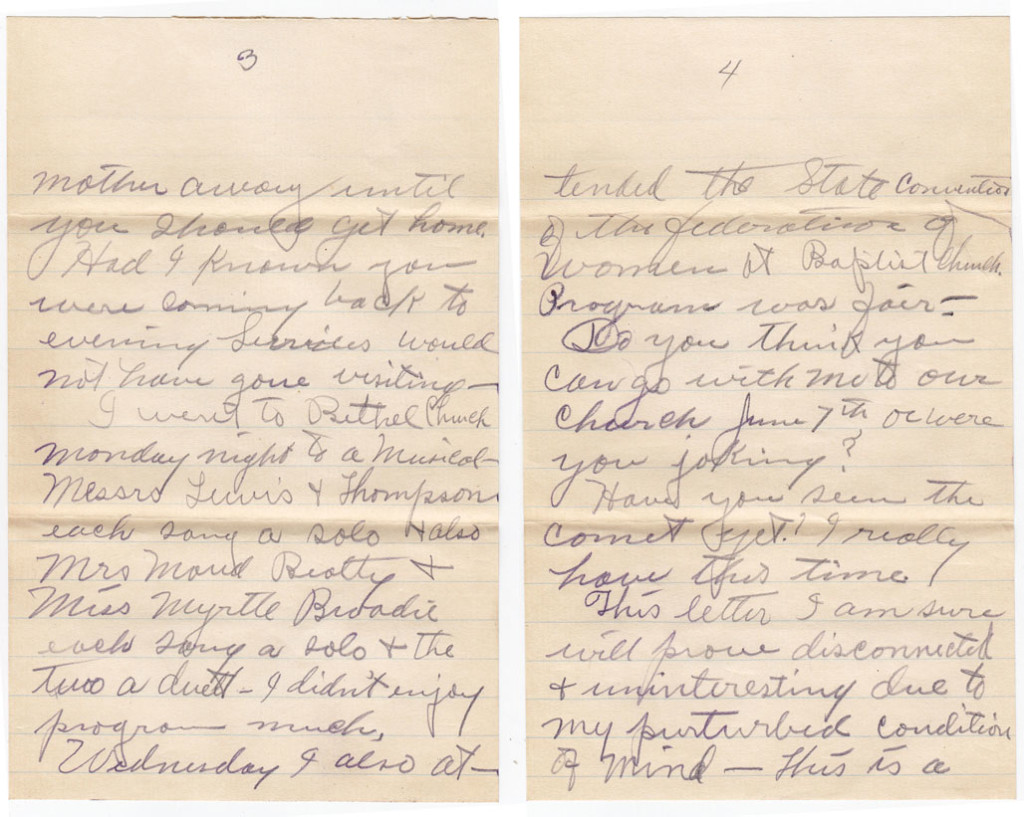 The Return of Halley's Comet.  "What's more, this particular pass of the comet (in 1910) was an especially close one. The comet came within 14 million miles (21 million km) of Earth at one point during its May approach, and Earth briefly passed through the tail of the comet. This, of course, was amazing for scientists, allowing them to study many details of the comet 'up close' as it were. The close pass was reportedly spectacular in the sky, the comet easily visible.
The downside of this close pass and the new observations made was that a panic briefly overtook much of the world's population. Scientists had noticed a poisonous gas known as cyanogen that was present in the composition of the tail, and while they assured the public that the gas would be much too diffuse to have any effect during Earth's pass through the tail, many people still panicked and assumed the worst. In addition, the comet was connected to several events that it could not possibly have caused, such as the death of King Edward VII in England and the death of Mark Twain. This brief hysteria faded when the Earth passed through the comet's tail without problems, but many people were coerced into buying expensive comet protections or otherwise suffered from the panic."