For this year's April A-Z Challenge I will be blogging everyday using items taken from the letters written by my grandfather to my grandmother from 1907 to 1912, starting with "A" and moving right through the alphabet to "Z" during April.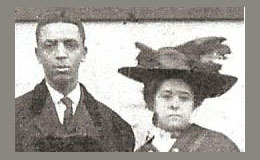 3/8/09
Miss Reed: – I found your book today and fearing you might need it, will bring it to you Wed Eve at 8 p.m. unless notified that you do not need or desire it.
A.B. Cleage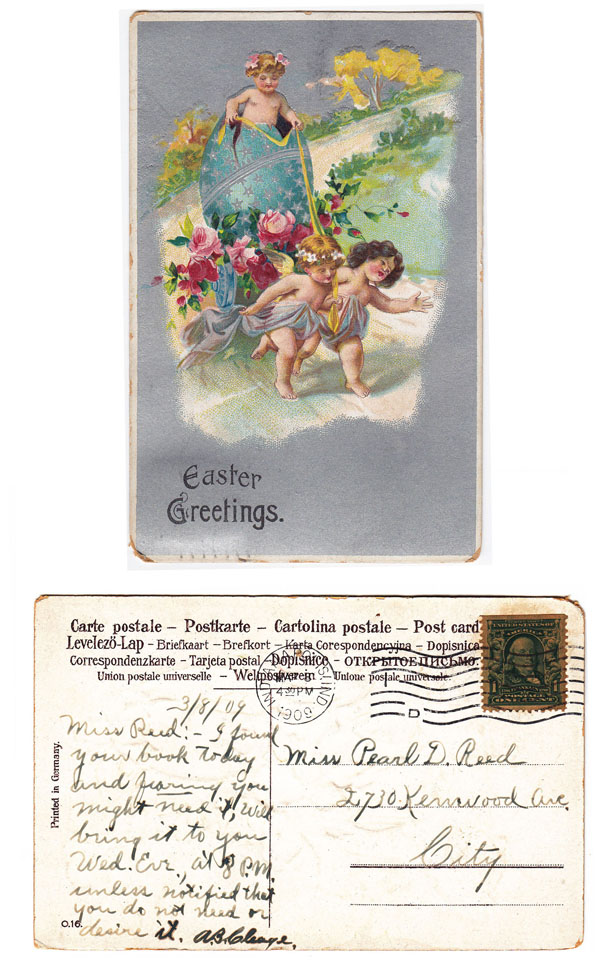 What was the book that my grandfather wanted to return?  When I knew my grandmother she read or had read many books, including Kristin Lavransdatter by Sigrid Undsett, who I was named after. But that wasn't published for decades.  It doesn't sound like a novel because why would she "need" a novel? Of course, it may have been a ruse to get to see her and he knew she didn't need it. Here are some books that were popular in 1906 and 1907.
There were many articles in African American newspapers at that time about Booker T. Washington and W.E. B. DuBois so maybe it was The Negro in the South by Booker T. Washington and W.E. Burghardt DuBois. Or maybe it was one of the novels of the time:The Jungle by Sinclair Lewis about the horrors of the meat packing industry in Chicago. Perhaps it was a hymnal or other book of songs because Pearl D. Reed sang in the church choir and at other community events. Beyond the Rocks is a 1906 novel by Elinor Glyn, which was later adapted into a 1922 silent film in which Gloria Swanson and Rudolph Valentino. In the Days of the Comet (1906) is a science fiction novel by H. G. Wells in which humanity is "exalted" when a comet causes "the nitrogen of the air, the old azote," to "change out of itself" and become "a respirable gas, differing indeed from oxygen, but helping and sustaining its action, a bath of strength and healing for nerve and brain." The result: "The great Change has come for evermore, happiness and beauty are our atmosphere, there is peace on earth and good will to all men."