On May 21, 1961, my grandparents, Fannie and Mershell Graham, lined up their guests for the ritual photographs in their Eastside Detroit backyard. These are streaky polaroids. One of the first things I noticed about the lower photograph is the uncut grass. I don't remember ever seeing it like that.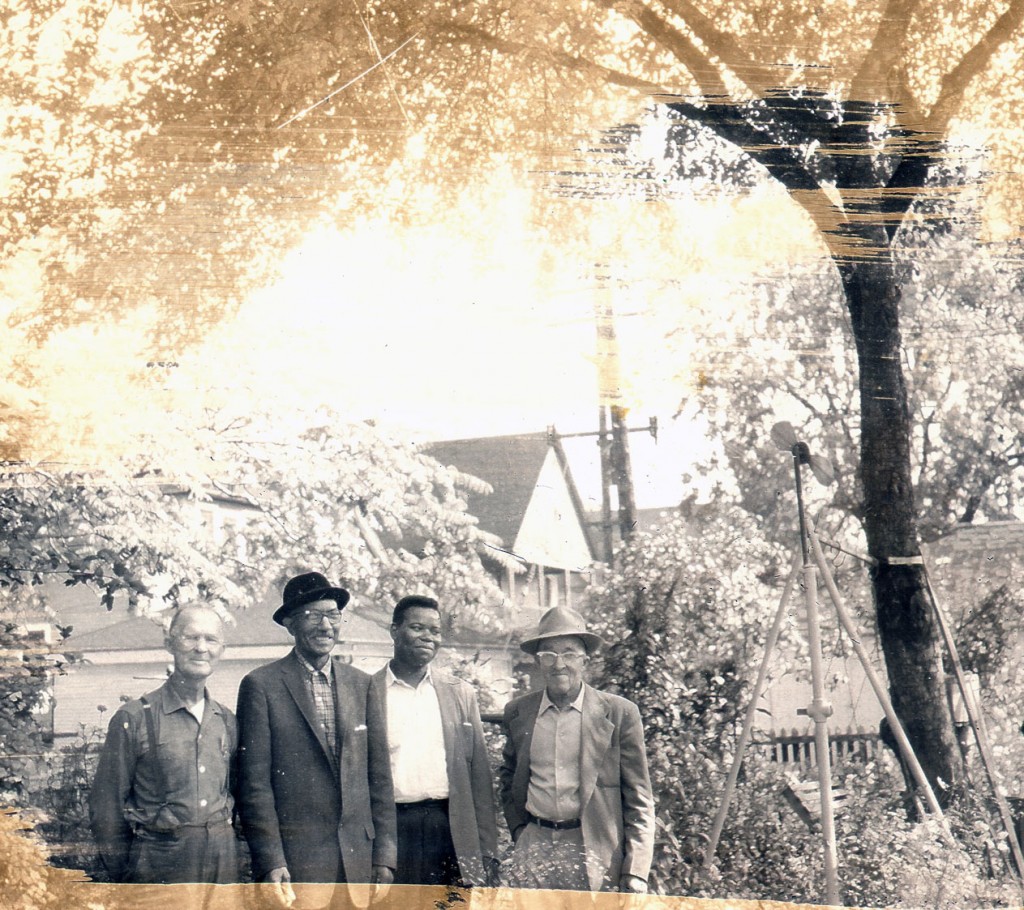 In the photo above (from left to right), my grandfather Mershell stands on the left. Ernest and John Bishop's son are in the middle and my grandmother's first cousin, John Wesley Allen is on the far right. I don't know who Ernest, John Bishop or his son were and I don't have enough information to look into the matter right now. John Wesley was visiting from Chicago with his wife, Bobbie, who appears in the women's line below.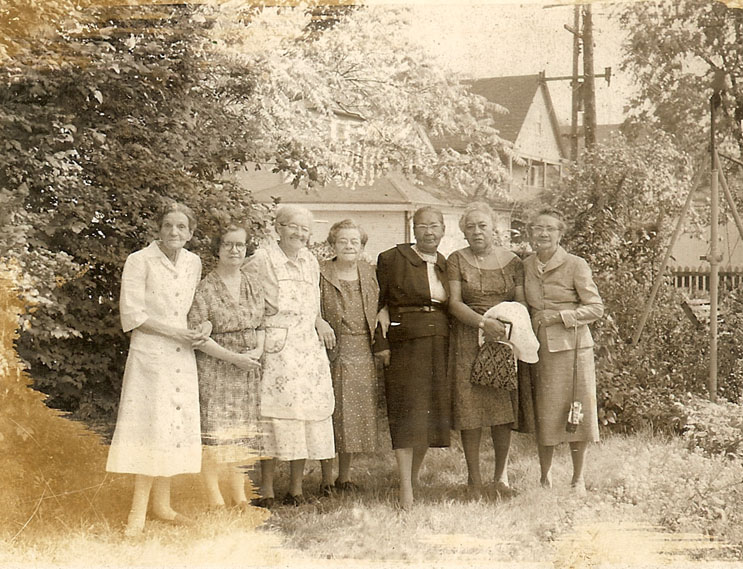 We start this picture with my 2x great Aunt, Abbie Allen Brown on the left end. Abbie was aunt to my grandmother and her sisters and to John Wesley Allen in the other photo. Next to Abbie is my grandmother's youngest sister, Alice Turner; then my grandmother Fannie Turner Graham; sister Daisy Turner. Next in line are two women I don't know. I'm not sure the one second from the right is named Bluetta but that's what it looked like to me. On the far right is John Wesley Allen's wife, Bobbie Conyer Allen.
All of my direct family members in these photos were born in Alabama. Bobbie was born in Sumter county Georgia. Their ages range in age from Alice, who was 53 up to Aunt Abbie, who was 85. Daisy died unexpectedly from an aneurysm on November 11 of that same year. This was her last picture. After that Alice moved in with my grandparents and Aunt Abbie.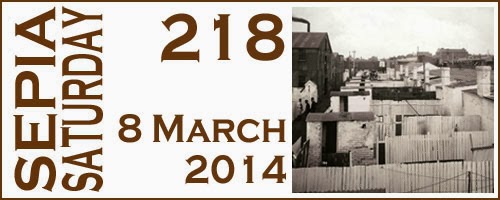 This weeks prompt shows a row of fenced yards with three men in hats standing in the alley.