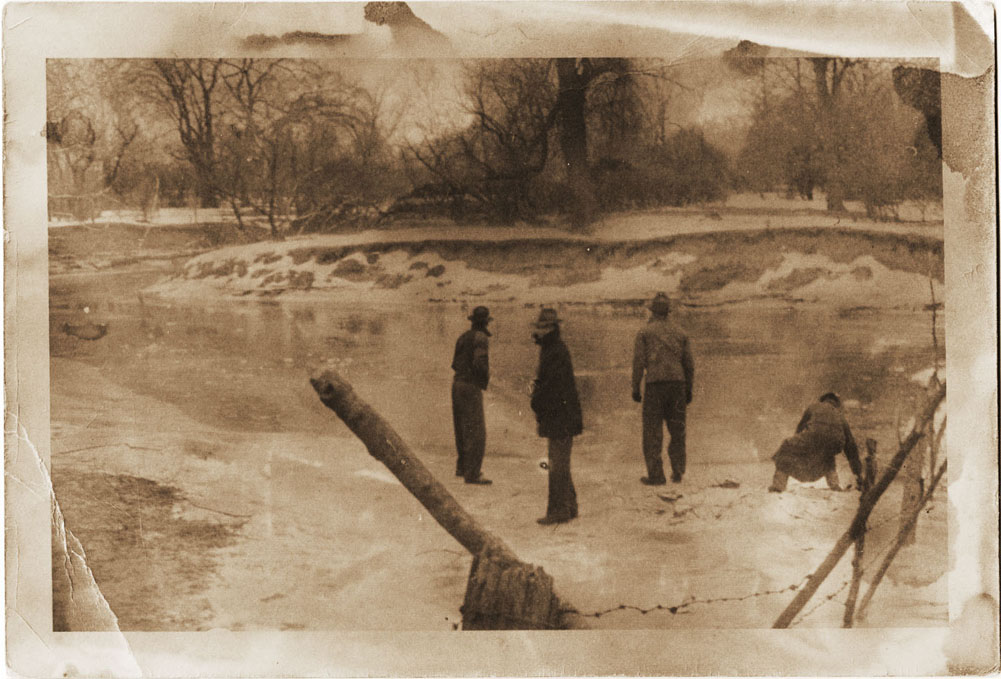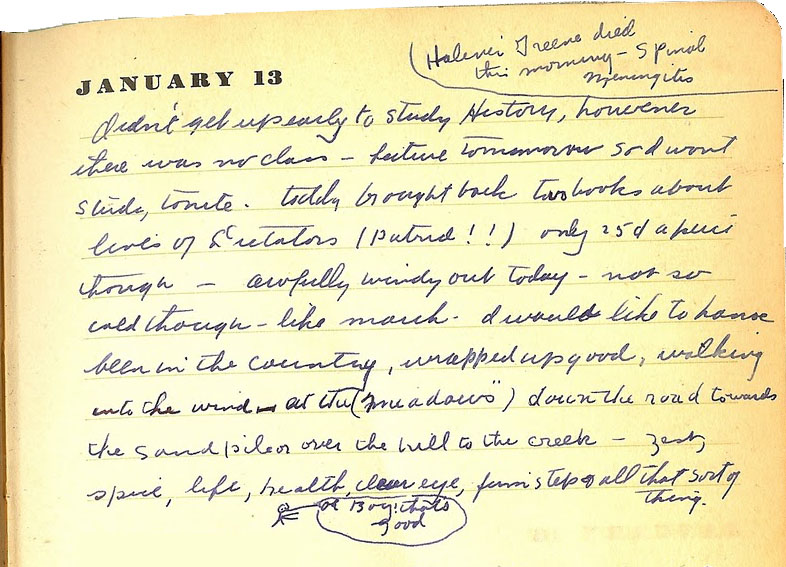 January 13
Haliver Greene died this morning -spinal meningitis. Didn't get up early to study History, however there was no class – lecture tomorrow so I won't slide, tonight. Toddy bought back two books about lives of Dictators (putrid!!) only 25 cents a piece though – awfully windy out today-not so cold thought – like March. I would like to have been in the country, wrapped up good, walking into the wind at the Meadows, down the road towards the sand pile or over the hill to the creek – zest, spice, life, health, clear eye, firm step and all that sort of thing.

The photograph was taken at "The Meadows" near Capac, St Clair County, Michigan around 1939, several months after the journal entry was written.
My Aunt Gladys remembers that her father Dr. Albert B. Cleage Sr  and a bunch of fellow doctors bought it. It was to be a place where everyone could get away and the kids could meet and play… big house on the property with a porch that wrapped around 2/3 of the house…  dances on the porches… near Capac Michigan… they sold it later. She kind of remembers parties on the porch… a getaway other than the Boule or Idlewild … her brothers and their friends spending a couple weeks at the meadows during the summer and brother Louis packing the provisions.