Back in the day, my uncles Hugh and Louis Cleage used to go up to Idlewild and ski. Sometimes my boy cousins got to go with them, but never any of the girls. It was a male bonding time, I guess.  Anyway, we never did learn to ski, my sister and I, while the boy cousins became quite good at it. They sometimes went to Caberfae, a skiing resort very close to Idlewild. You can read about the history of Caberfae, with photographs, here Caberfae Peaks: 75 Years of Michigan Skiing.
My kids went cross country skiing there a few time.  I wonder if I have any photos.  Don't seem to.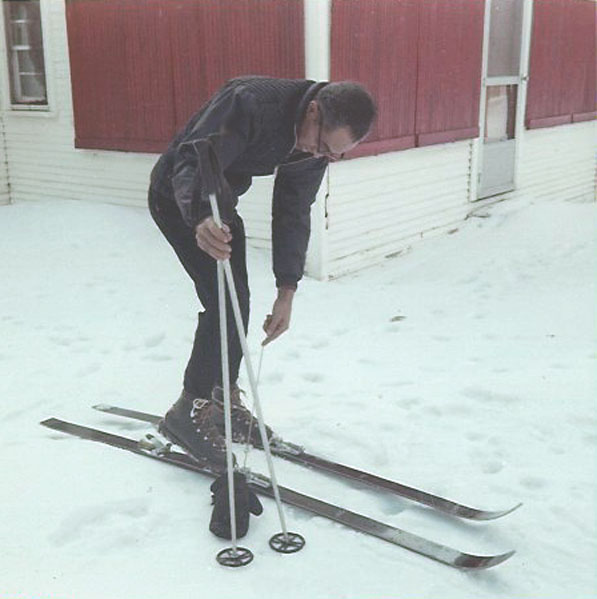 Getting ski's on next to Louis' cottage.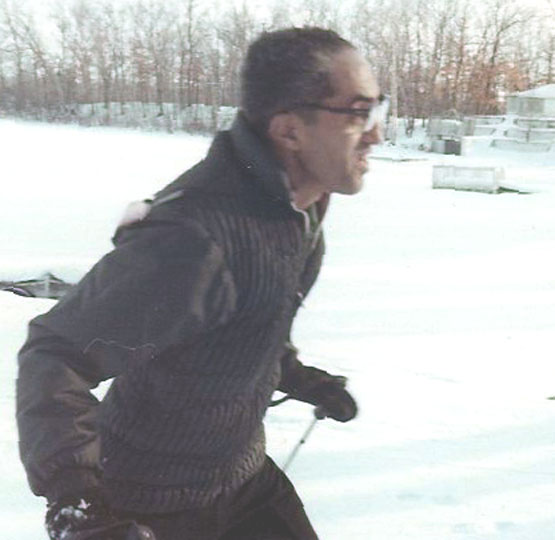 Hugh skiing on Lake Idlewild.