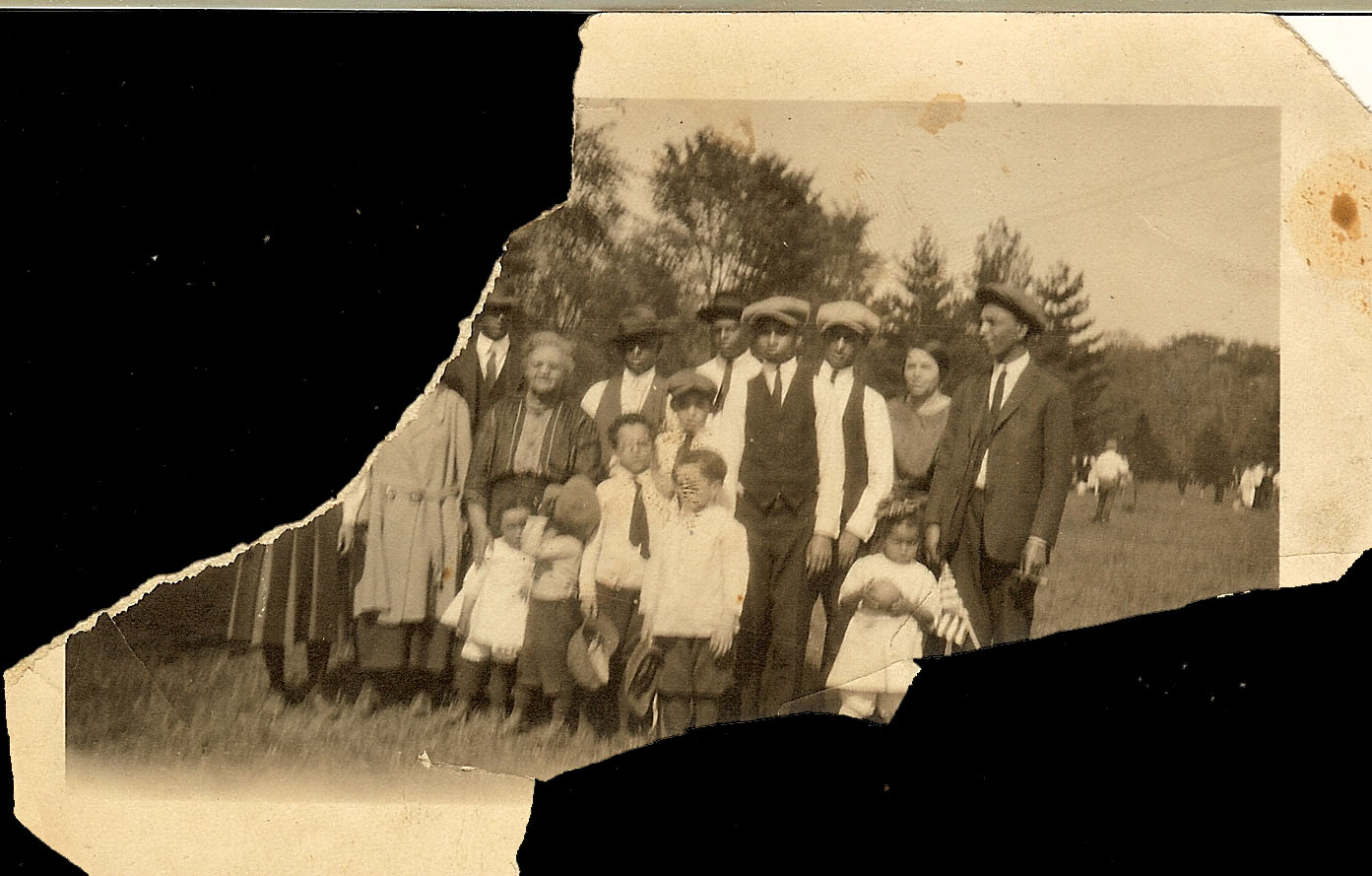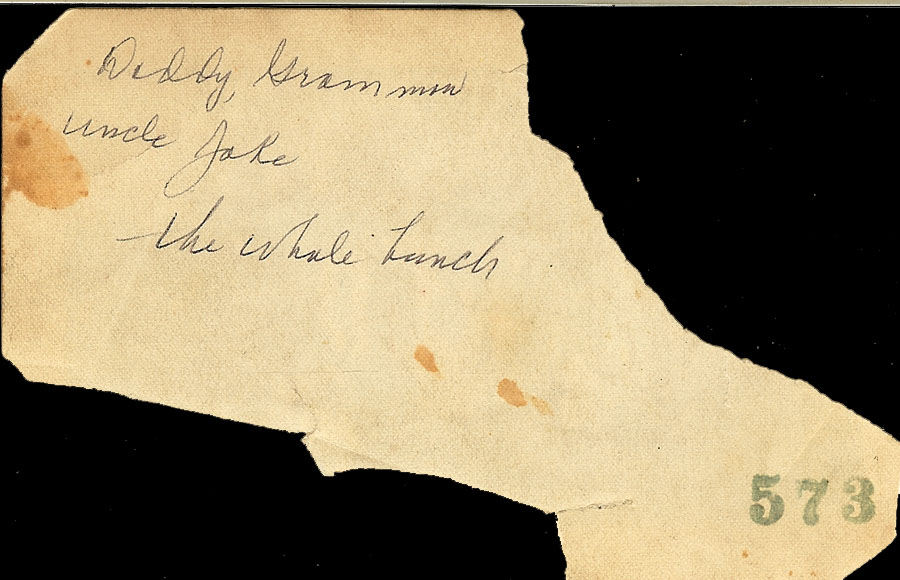 Today I spread all my Cleage photos out on the table and began putting them into order by number or date. While I was doing this, I found another photograph in the sequence that I posted about twice this week. Click here to see the photo of my grandparents, where I speculate that it was taken soon after their marriage. Several people wondered what he was holding over his shoulder. Click here to read about my discovery of the numbers on the back of most of the photographs.
I can see the people more clearly in this group photograph but, it is in bad shape. Starting from the left, are two headless women and I don't know who they are. The little girl is my Aunt Barbara, next to her is my Uncle Hugh, Uncle Louis, Uncle Henry, Theodore Page (who looks like he has a double), a mystery girl, and the FLAG that my grandfather held over his shoulder. Behind them are, an unknown man, my great grandmother Celia Rice Cleage Sherman, her son Jacob, my father Albert "Toddy", three people I don't know then my grandfather Albert B. Cleage Sr. In the background are some other people. I don't know who they are or where they are.
Click here to read other Sepia Saturday stories and to join in with a Sepia Saturday post of your own.