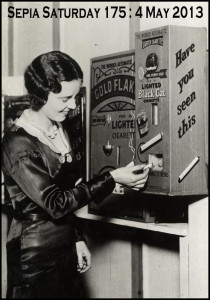 I always liked this photograph of my mother in 1952, holding her cigarette and making a point. She looks so sure of what she's saying. I assume my father took the photo. It was taken in the living room of the parsonage at 2212 Atkinson, while my father was Pastor of St. Mark's United Presbyterian Church on 12th and Atkinson. Through the door you can see the kitchen. I remember the tank of guppies, always needing to be cleaned, that stood on a counter under the window. There is the long legged television with Picasso's "Two Clowns" in the antenna, a leatherette double frame with spaces for pictures and wires attached. When the TV stopped working Mr. Rice, the repairman, came with his big metal toolbox, full of tubes and testers to find the burned out tube and change it. I can't remember when we no longer needed tubes changed or when we got our next television or what it looked like or when my mother stopped smoking.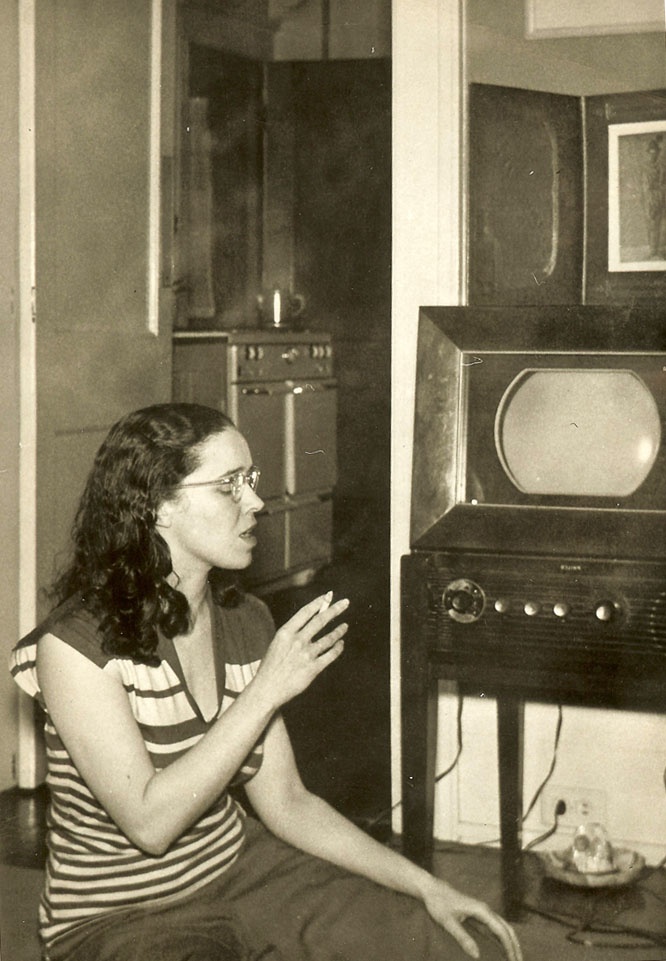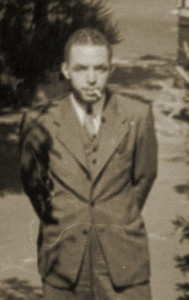 From a letter my father wrote home to Detroit from Los Angeles, CA. on December 4, 1944. Photo by my mother.
"Has the Cigarette shortage hit the hinterland as yet? Here we can't get any most of the time. I manage to get three or four packages a week with the frantic cooperation of Doris and a boy at school who works where he can get hold of some occasionally. At school the Student-Union sells them every once in a while. Then we all line up for blocks until the seventy-five or one hundred packages are gone. Profound commentary on modern life if anyone has the time to figure out just what is is. Drug stores and Groceries just laugh at you when you ask for Cigarettes…"HA HA HA… Listen Folks, he wants cigarettes…HA HA."
To want to read more about Cigarettes and where they went during WW2, follow this link Smoke 'Em if You Got 'Em.
And here is the recording of Sarah Vaughn singing "No Smoke Blues". Thank you John J. for mentioning this.